The Keys to a Successful Startup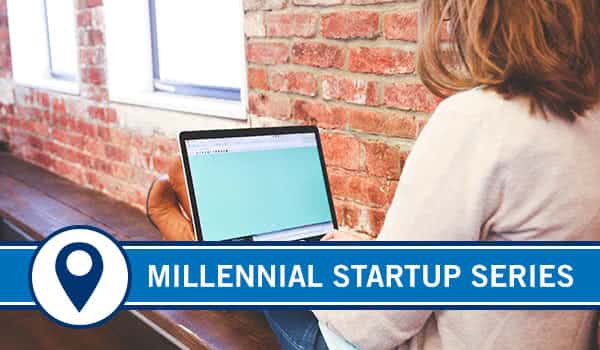 Millennials are known to be creative, clever and ambitious dreamers. These go-getters will make up about 50% of the workforce by 2020 and are currently a big portion of the professional sector. The same determined, goal oriented individuals want flexible working hours, expansive space for growth and room for creativity- so it's no surprise that millennials want to start their own business. But before we hit the ground running – what does the startup scene realistically look like?
The chances of a startup succeeding, at face value look slim, with 90% of startups failing because of self-destruction rather than from the pressure of industry competition. Starting your own company is a big undertaking and one that should not be taken lightly. This fact isn't meant to deter you, it's meant to remind you to plan thoroughly. Building a company from the ground up comes with its own benefits and rewards as well. Founding a company and seeing it through is a rewarding journey to take, but what steps should you take first? Here are the keys to a successful startup.
Get Creative
All startups start with a good idea. But we're not talking about gathering in a conference room and having an afternoon brainstorming session. We're talking about seeking out those everyday problems in need of a solution. The process of how Uber came to be.
Back in 2008 on a snowy, cold night, the co-founders were stuck in the streets of Paris. Stranded and frustrated, Travis Kalanick and Garrett Camp knew there had to be a better solution than trying to grab a cab. And from that one fateful night, the co-founders created came Uber. Now, the popular app is changing the way we get around congested metropolitan cities and beyond. What was once an idea from a situation is now a successful company that is changing the way we get from point A to point B.
Find Your Sweet Spot. Assess the industry you're in. Address a problem by looking into everyday issues you wish has a solution or could be solved in a more efficient manner. Explore what hasn't been solved before. Who knows, the start to your startup might be as unexpected as Uber's.
Build Your A Team
Since the majority of companies started with a small team, you're going to get to know your teammates really well, really fast. When trying to decide who to bring on-board, take the time to conduct a thorough hiring process. What kind of talent are you looking for that can benefit the company the most during the early stages? How many people should you bring on-board? These kinds of questions only touch the surface of what you should be considering; you should also keep an eye on your budget.
Creating and navigating a budget is a huge undertaking when founding a company, so consider bringing on contractors or freelancers to keep the cost of payroll and associated taxes to a minimum. Both contractors and freelancers can later become core members of the company and support you along the way as you seek funding from investors.
Find a Mentor
During the early stages of creating an organization, it's good to have a mentor who's by your side. You'll need someone who's been through the trenches and can offer applicable advice on what's worked and what hasn't.
When trying to find a mentor, LinkedIn can be a helpful tool. With over 433 million LinkedIn users, the likelihood that you'll find the right mentor who can guide you through the process is extremely high. Scan your connections and the connections that your colleagues have and reach out. There's a limitless amount of entrepreneurs and seasoned business professionals who want to give back to the community and are willing to take a mentee under their wing. Make the extra effort to put yourself out there and ask for help.  
Also, it's highly suggested that you assemble an advisory board that consists of financial advisors and mentors that can help guide you and your team along the way. You need a board of members who not only share the same interests and goals as you but ones who know  what they can bring to the table.
Perseverance is Key
The title "Entrepreneur" is becoming more and more prevalent in the tech industry. It's like an itch you can't scratch. And above all else, remain optimistic.
Assess the everyday issues you encounter and see how you can create the best solution. Then gather your team and find a mentor who can be your guide along the way. If you plan accordingly and thoughtful, you'll be off to a great start. Now that you know what it takes to get going, there's really nothing stopping you. It's time to get your hands dirty.

Hey millennials, it's time to get the ball rolling. For more resources and information, check out our FREE reports.
[Image courtesy of Startup Stock Photos]