How Features of Applicant Tracking Software Simplify Recruiting Efforts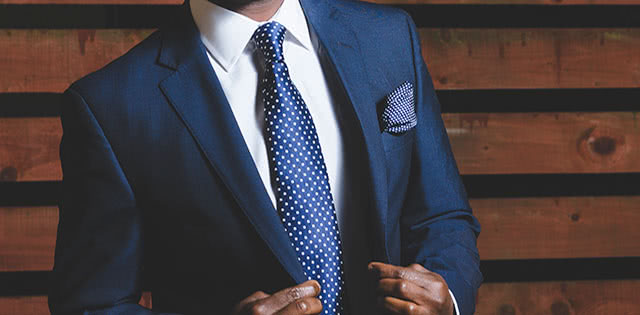 At the end of May 2015, nearly 5.4 million jobs were available in the United States. A portion of these jobs are available only via online application, a side effect of modern society's heavy reliance on technology and the internet. While this revelation may seem limiting, a survey conducted in 2014 showed that 76 percent of job seekers preferred to search for positions online through career websites rather than turn in paper applications.
With the influx of online applications, recruiters no longer have the time to devote equal attention to all prospective candidates. For this reason, many companies choose to utilize applicant tracking software (ATS). With ATS, every application received by the system is methodically scanned and reviewed, making the software essential for recruiters nowadays.

Key Features of ATS
These powerful systems enable the electronic handling of recruiting needs, such as posting jobs online, integrating social media, screening resumes for keywords and organizing candidate data all in one place. Listed here are three features of applicant tracking software that recruiters will find useful.
Job Posting Integration

Applicant tracking software systems are very well integrated with social media platforms and job websites. Such a system allows you to create new openings and post them directly onto your company website. You can also broadcast the newly posted jobs to the most popular career sites with just a few clicks. Integration is not limited to career sites either; it also includes making use of the company Facebook, Twitter and LinkedIn pages.
Using social media to attract candidates is a great recruiting technique, as sometimes the best candidates are consumers who already know and love the brand. Your social media followers even have the opportunity to easily share job postings on their own accounts. Increasing exposure puts your company in front of a wide array of potential applicants and highlights the many opportunities your company has to offer.
Keyword Searching

Even though unemployment rates have dropped to 5.3 percent as of June 2015, many Americans still struggle to find work. Acting out of desperation, some apply to any job that accepts applicants. This can create a huge problem for companies receiving thousands of applications daily — because not all applicants are qualified for the job. Going through every application would waste time that could be better harnessed focusing on the candidates best equipped for the job. With applicant tracking software, employers scan applications for keywords relating to the skills that they deem necessary before ever having to read through thousands of resumes.
In the case of a field like technical occupations that requires a certain skill set, qualified applicants stand out from the large pile of resumes. A recruiter is immediately presented with a neat file of candidates whose experience matches up with the qualifications. In the same way that keywords on a resume attract the attention of recruiters, the software takes note of the keywords and forwards the application to hiring managers.
Resume Parsing

Robust ATS incorporates resume parsing tools that efficiently process online applications by extracting data. This technology gathers, manages and organizes candidate information, allowing candidates to upload multiple documents online and still have all of their information in one place for recruiters to review.
The resume parsing tool extracts data regarding relevant skills, work histories, contact information and educational background much quicker than any hiring team could. With the use of this tool, recruiters are able to more quickly review applicants and, therefore, expedite the hiring process for both potential candidates and the company.

What ATS Can Do For You
It is estimated that 75 percent of all large corporations incorporate some type of applicant tracking software to aid with the recruitment process. One of the main reasons applicant tracking software has earned its place in many company budgets is its efficiency. The recruitment process time is cut to a fraction of what it would take a group of hiring managers. Even with a team going through every resume submitted, analyzing applications is work that would best be saved for software. With the abundance of time and money saved, seasoned professionals can channel their efforts into improving internship programs, reevaluating full-time opportunities of growth or organizing other aspects of the company.

How Qualified Applicants May Be Overlooked
Even with all of the benefits that ATS has to offer, there is still a cloud of controversy that surrounds the software. Many candidates argue that the resume parsing tool does not work well with all formats of documents, nor does it pull data correctly. When information is not thoroughly extracted from submitted documents, recruiters scanning for certain keywords may miss out on qualified candidates.
In fact, nearly 70 percent of all resumes submitted are never seen by human eyes, meaning most companies are relying solely on computer programs to whittle down their pile of applicants. But as candidates are made more aware of this shockingly high percentage, they are learning to make the slight changes needed to ensure that an unnoticed resume is not attributed to an incorrect format of wording or document.

For more information regarding applicant tracking software or recruiting tools, download our free Top 10 Recruiting Software Report. Also be sure to check out our blog for more industry insights.
[Photo courtesy of Unsplash]