Namely: The Next HR Software To Watch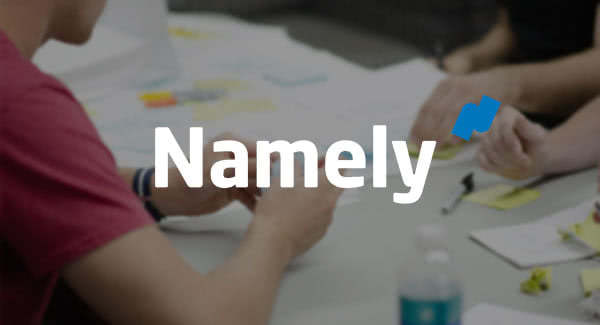 In just a short period of time, the human resources information system known as Namely has taken HR software by storm. Namely is creating competition for popular HR software companies such as Zenefits, BambooHR and others with a platform that the company describes as having "a friendly design, intuitive applications and a welcoming feel."
And Namely has been gaining increased recognition in the world of HR software, processing over $1 billion in annual payroll and growing sales by a whopping 700 percent. If you're looking to change up your HR system, Namely could be the answer.

Who Is Namely?
The company, based in New York and founded in 2012, has raised $77.8 million in funding — $27.7 million of which was raised between July 2014 and March 2015. Namely has also increased employee headcount by 300 percent and its client base by 400 percent. The company's software is used in 20 countries and is funded by Bullpen Capital, Lerer Ventures, True Ventures, Matrix Partners, Sequoia Capital and others.
Founder Matt Straz has explained that "giving our clients access to benefits using the Namely platform will make it even easier for them to take better care of and retain their great employees, and that's critical to sustain growth." To find out more information, be sure to visit www.Namely.com, where you can schedule a demo to check out the platform's capabilities for yourself.

What Namely Offers
Namely provides a cloud-based package of human resources applications and works best with mid-market businesses consisting of about 200 employees. The software was created to be used on a daily basis, unlike most HR software that is only utilized when necessary. Namely manages payroll, benefits, performance and other HR tasks all in one platform, which differentiates it from older HR systems. The company also offers fast implementation and automatic software updates, so your business can begin using the software right away and won't get bogged down with maintenance.
Namely software is divided into four main modules: Modern HR, Payroll, Benefits and Talent Management. Listed below are the features offered in each category.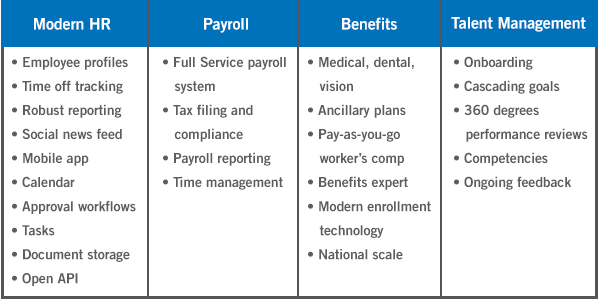 How Can Namely Help You?
Most companies without HR software manage their human resources department by using timesheets, spreadsheets, GoogleDocs or other forms of record keeping. These techniques are not only outdated and time-consuming, but are more likely to produce mistakes. Namely's HR software provides a simple way to manage all employees in a professional manner, including payroll aspects, social aspects and company and employee relationships.
Namely also gives 24/7 client support, with each client receiving an Account Manager as well as access to a Learning Center available on the website that includes training videos and how-to guides. With Namely's easy-to-use features, you can better manage your employees and your business.

Who Is It For?
Namely software is designed for mid-sized businesses that are looking for a comprehensive HR system with modern features such as a mobile application, a social media newsfeed, a complete employee directory and the ability to easily approve or deny requests and track tasks. This system easily organizes the human resource aspects of a business, allowing the organization to focus on the most essential parts of the company.

Namely's Customers
Many well-known companies have utilized Namely software and are extremely pleased with the changes in their HR processes brought about by using an updated system to manage employees. Listed below are just some of the companies that use Namely software.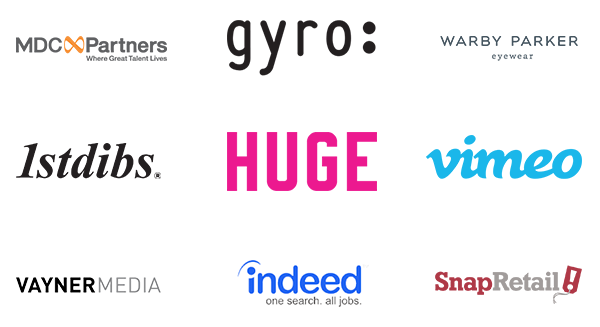 With increased recognition and rapid expansion, Namely is definitely a software company to watch. Founder and CEO Matt Straz has said that Namely's "goal is to be one of the largest employers in New York City in the tech sector in the next five years" because HR software "is an area of business that hasn't seen enough innovation." So far, he seems right on track.
Looking for more information on HR Software? Check out our FREE, comprehensive report on the Top 10 Human Capital Management Software.
[Background photo courtesy of startupstockphotos.com.]