The Best-Value HR Software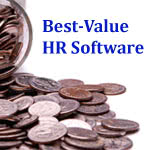 Welcome to the Best Value series, a Business-Software.com exclusive about the software solutions that give you the most bang for your buck. We created this series in an effort to address one of the most common questions we receive from our Business-Software.com community members, "what software is the best value?" Browse the entire series in the Best Value series section of our blog.
After a brief hiatus for Dreamforce '13, the Business-Software.com team is back and ready to resume our exclusive series devoted to finding you the best-value software. If you need a refresher on our process, please defer to the Best Value introductory post. Otherwise let's get started with this week's segment: human resources.
Personnel management software has often held the stigma of being time-consuming, tedious and expensive, and with good reason: the more people your company employs, the more tasks, schedules and performances you must constantly monitor. But we've got good news – a mix of technology advancements and emerging HR needs are transforming how human resource management platforms can operate for your company. Even better, these advancements are making it easier than ever before to find a human resources management system (HRMS) that matches your budget.
The New (and Improved) Software for Human Resources
As any executive in the corporate world knows, human resource management software is a necessary but costly expense that businesses must incur to manage their personnel – at least it used to be, back when software platforms were simpler and on-premise HR software was considered the norm. In the last decade we've seen many companies opting out of human resources information systems (HRIS), instead manipulating other platforms to oversee employees or simply doing without.
Don't be too quick to discount the formerly stuffy industry, though. Recently we've noticed that HR solutions are starting to make a comeback, in part due to drastic changes in functionality, purpose and adaptability. The rise of modules aimed at managing the entire employee lifecycle are prompting large companies to dump their old, bulky systems in exchange for newer software programs with increased benefits, faster implementations and cheaper price tags.
With software deployments becoming more flexible than ever before, the amount of full-featured budget-friendly HR systems is at an all-time high. You can purchase systems to perform specific HR-related functions, from recruitment tracking and resume parsing to performance management and payroll. Just as easily though, you can find a platform that streamlines all of your human resource management needs without requiring on-premise installation. And many of these applications, whether process-specific or all-encompassing, offer their services at an attractive price.
5 Must-Have HR Features
If you do seek an all-in-one solution to better manage human resources, there are a number of features you'll want your personnel management system to include.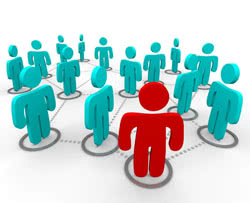 1. Detailed employee database. A central repository that stores all relevant employee information including job and salary history, training and relevant personal information is an essential feature for any HR application. One with a search function and customizable employee profiles provides added value to companies with a large staff to manage.
2. Employee lifecycle management. Considering the primary purpose of HRIS software is to simplify management of your employees, an application that monitors the entire employee lifecycle is a must. Look for one that records and organizes employee work hours and schedules, tracks all corporate personnel expenses and automates the time-off approvals process.
3. Self-service feature. A self-service module digitizes your company roster and enables your employees to maintain their personal details, ensuring access to a larger pool of accurate employee data.
4. Recruitment and performance management. Whether in the form of an add-on module or integration functionality, the ability to consolidate employee performance monitoring and your recruiting process into your general HR software makes maintaining the employee lifecycle far easier than using separate applications for each.
5. Real-time reporting. Any corporate executive will attest that collecting a slew of data on your staff means nothing if you can't turn it into actionable insight. Real-time reports allow you to filter and sort all of the information your system has been connecting, which you can then organize to review how individuals, teams and even entire departments are performing.
Keep in mind that each of these functions will prove invaluable to helping your HR team oversee company employees; without one you'll be adding an unnecessary burden to their workflows, impeding overall productivity and reducing efficiency in a department crucial to your company pipeline.
The Finalists
With each of the aforementioned features in mind, we inspected 13 of the top human resource management solutions geared toward small and midsize companies for their range of functionality and affordability. We found ourselves drawn to the following platforms for their noteworthy balance of quality features and reasonable pricing. Meet our 3 finalists for the best-value human resource management software:
BambooHR – Though its clean, user-friendly interface may draw BambooHR users in, the platform also shines with a comprehensive employee database, online document storage capability and handful of valuable add-ons such as applicant tracking.
EmpXtrack – This full-featured HRMS system includes just about everything a company could ask for to help manage its personnel: flexible deployment options, multiple modules to oversee all HR department needs, and an attractive pricing model adaptable for a range of business sizes.
TribeHR – With cool and functional features such as an employee history timeline and internal collaboration capabilities, TribeHR is ideal for smaller companies seeking a robust platform to manage human resources without a hefty bill.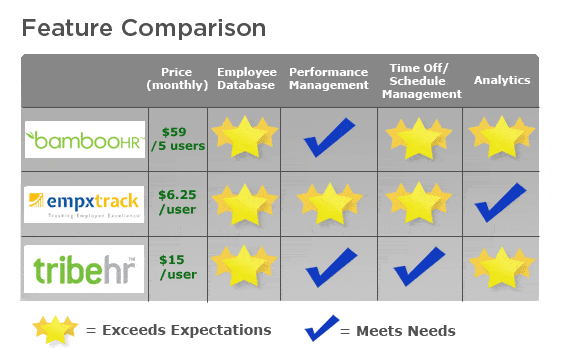 The best part is that each of these platforms offers a free trial, so you can take each one for a test run if more than one of these systems seems like a potential match for your HR department. Our readers, however, had no trouble choosing which product they most preferred.
And the Best-Value HR Solution Is…
Our readers' choices have been tallied, and in a landslide vote you selected EmpXtrack as the best-value software for human resource management. You told us that "EmpXtrack

spans the entire gamut of HR activities, a scalable option suitable for companies of any size or vertical" and "is perhaps the only HR software on cloud that integrates all HR features such as payroll, goal sheet, appraisal, manpower planning, HRIS, leave, travel and much more."
Here at B-S.com, we're as impressed with the EmpXtrack platform as you seem to be. EmpXtrack incorporates a considerable range of useful HR modules, including an automated employee database, built-in analytics tools, applicant tracking, an HR query desk and comprehensive time tracking.
As if that weren't enough, the EmpXtrack application (Professional Edition) offers add-ons that span from payroll and timesheets to training management and resume parsing. And all at a fantastic pricing model – EmpXtrack provides 4 different editions and multiple pricing tiers, with the Professional Edition running between $4.24 and $6.25 per employee per month (dependent on the total number of employees).
Want more help finding your perfect HR solution? Browse our research reports to find human resource management software that meets your specific needs, including our Top 10 Human Capital Management report.