Innovation is Strategy; Strategy is Innovation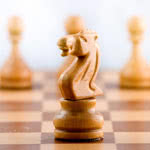 I recently had an interaction with a smaller company working on their future strategy, which basically is to grow much more rapidly than what they have been doing in the past.
The company is in a good position for this having some unique products in place based on an even stronger value proposition. Now, the execution itself–and how they plan for/strategize on this execution–will decide how this goes.
These interactions gave me some good inspiration for thinking further on innovation, strategy and management. This includes:
Innovation is Strategy and Strategy is Innovation:
Today, we can't separate the two from each other and this should drive the thinking of all executives. A key reason that this does not happen in big numbers yet is that many executives do not yet fully understand innovation. We need an upgrade here.
Besides the upgrade, it is also worth looking how "traditional corporate strategy hinders optimizing the management of innovation" as stated by Willy Sussland in an article where he encourages companies to innovate on the strategy as well as on the strategy process itself. This is a quote from the article:
"To innovate the strategy and to make it work, I believe that we have to start by innovating the way people think, the way people behave, and the way people act.
Business, strategy and innovation should be about people first, so I like his take. You can check out more of Sussland's work here.
Game Plan
First, reap the low-hanging fruits in the obvious business functions: All companies must upgrade their innovation efforts and there are lots of low-hanging fruits in the business units and functions that are close to innovation. These "obvious" functions include R&D, innovation teams and sales & marketing. However, as this is obvious it also has the attention of everyone in an industry so if you want to get a competitive advantage towards your key competitors you must not only do this better and faster; you must also go beyond these obvious areas.
Then, go for the real value in the un-obvious business functions: It does become more difficult when you go beyond the obvious areas, as these functions are not used to being an important part of the innovation efforts. On the other hand, this is exactly the reason that you should consider this in order to make a difference towards your competition.
In my view, procurement and supply-chain are some of the most important of the "un-obvious" business functions with regards to innovation. We have already seen several cases within the airline industry in which the open innovation movement has turned the supply-chain into a key element of an innovation process. Think Airbus and Boeing and their mixed results.
I have also seen how companies within the fast moving consumer goods industry develop innovation training programs dedicated to their procurement teams. You can find some good insights on innovation within procurement / supply chain here:
The point I would like to make on the "un-obvious" business functions is that there is substantial value to be gained if these functions are fully engaged and brought up to speed with regards to innovation. A key argument is that you get a much more holistic approach to innovation on a corporate wide level if you invest more in these supposedly weaker areas.
It is actually worth pondering on whether you should invest in making your obvious functions and teams even stronger on innovation or if you should invest in the un-obvious teams in order for them contribute more. There are pros and cons on where to put the main focus.
The best approach would of course be to have enough resources to do both, but it is my experience that this rarely happens so what would you suggest if you had to choose on one of the two options – and why?
Want to read more insider-perspective posts? Browse our entire archive of blog posts on news from the software industry by visiting the Software Industry News and Events section of the Business-Software.com blog.