Game-Changing IT Technologies to Watch in 2013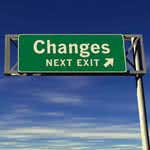 As businesses needs evolve, software companies must constantly reinvent their products and services to stay on the cutting edge. The most innovative companies in IT in 2013 are those that are changing up the way companies interact with their customers and their data. We're taking a look at game-changing companies in four segments that are striving to reinvent IT software as more mobile, socially-oriented and data-driven than ever before.
Mobile Device Management: MobileIron
The BYOD movement is on the rise, but bringing your own devices also brings concerns with making sure your data access is seamless and your security is sound.  Mountain View-based MobileIron has been growing swiftly since its inception in 2009, and its partnerships with powerhouses including Google, Apple and AT&T have given it a leg up against competitors. MobileIron's emphasis on life cycle management and features like strong reporting and text message archiving help make it a powerful tool for businesses. However, MobileIron does have a couple weak points that it needs to address if it wants to become the mobile device management leader. For instance, it does not support isolation of corporate application from personal ones, and in the age of BYOD that can be problematic, as it prevents users from easily accessing personal and work Dropbox accounts from the same device.
Other Tools to Watch:
– Airwatch
– Zenpulse
Social CRM: Jive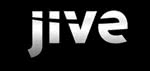 Jive has a vision for the future of customer relationship management, changing the role that CRM plays in customer-facing interactions. That social CRM vision has translated to strong growth and revenue ever since Jive went public at the end of 2011. Jive made it into Gartner's coveted Magic Quadrant for social CRM in 2012, challenging Salesforce for its position as leader in the industry. Last year Jive acquired meetings.io and Producteev, fortifying its offerings with innovative task management and communication platforms. Jive's partnership with another company on our list to watch, Box, suggests that it's setting itself up for success in 2013.
Other Tools to Watch:
– Lithium
– Attensity
– Telligent
Big Data Management: Cloudera Impala
Big data was 2012's buzzword, but companies are still figuring out how to really harness the power of all that data. Hadoop continues to gain traction in data management, and there are a slough of tools that help you use Hadoop to make sense of your data. Cloudera is one of the biggest Hadoop vendors on the market right now and last October they announced Impala as their new engine for interfacing with Hadoop. In the making for almost two years, Impala has been painstakingly created to work seamlessly with the rest of the Hadoop stack while providing real-time access to your data. As Mark wrote last year, Impala achieves speedier data queries by cutting out the middleman via a native, distributed SQL engine. Impala's effectiveness should make it the go-to tool when it comes to organizing and accessing you data, and we can't wait to see how Cloudera changes the way we use data in 2013.
Other Tools to Watch:
– Platfora
– Drawn to Scale
– Google Dremel
Data Storage: Box
In 2012 we watched companies race to become the Dropbox for enterprise, and we're betting on Box to take the lead in 2013. Box has been raising funds at breakneck speed – most recently $125 million last July- to revolutionize data storage for enterprise businesses. In addition to usability features like mobile access, integration with popular tools like Google Apps and Salesforce, Box sets itself apart for the enterprise set with security features to make sure sensitive documents don't accidentally fall into the wrong hands or get lost by delivering SSL encryption on transit and 256-bit AES encryption at rest, and the platform allows for access permissions and user reporting to better protect and track your data.  Box is likely to IPO this year, and we're excited to track the role it plays in shaping the landscape of the IT world much as Dropbox has done for filesharing.
Other Tools to Watch:
– CommVault
– EMC
Interested in learning more about the solutions mentioned above or other innovative applications to be on the look-out for? Find more information on these solutions and similar products by searching our product directory. You can also compare industry-leading solutions side by side for more than 80 software segments by downloading one of our free software research reports.