How to Manage Your Work Efficiently Using Software Integrating 'Google Products'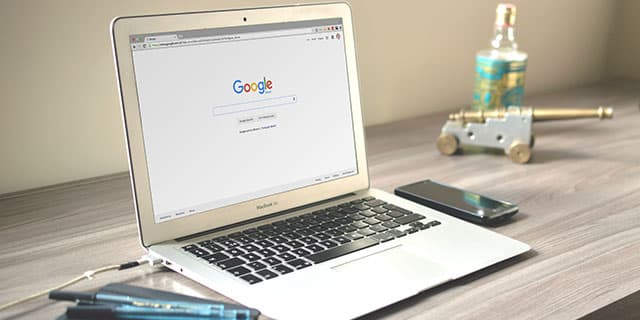 Managing your business effectively is important. Luckily, it's something Google goes out of its way to help you do. A lot of software companies have taken notice of this too. Team collaboration is one of the greatest benefits to utilizing Google Apps for your business, as it lets you integrate the system with other helpful tools. Because it is so helpful, this is something you should take some time to familiarize yourself with.
Noteworthy Tools
There are several tools that are worthy of your attention here. IT Pro Portal says these include:
Clio
Clio is a comprehensive software tool that's easy for law offices to use to manage and grow their practice. Based in the cloud, this tool helps you with everything you need to successfully run a law practice. It helps with tasks such as intake, invoicing, managing cases, billing, tracking time, accounting and scheduling appointments. It's a great way to organize your firm, structure your workflow and share documents with clients.
Clio also integrates with Google Apps in various ways. You can sync your calendar (allowing additions, changes and deletions to be reflected in both systems), contacts and communications.
Samanage
Samanage is a software program that lets you manage your IT assets and help desk. A cloud-based software as well, this program offers you a variety of great features including: managing help desk tickets and service requests via email integration, controlling your company's assets, tracking your software licenses and contracts, analyzing your assets to optimize services and continually scanning your hardware and software programs to detect risks.
While all of these are great features, one of the most important features is its integration with Google Apps. This integration lets you easily access important information, so you can improve communication through features like Gmail and Google Talk.
Dialpad
Dialpad is a great phone system that streamlines how your organization does business. It lets you answer your phone using whatever device is most convenient for you. This feature makes sure you don't miss any calls again just because you're away from the office.
Not to mention, this application also integrates with Google Apps, giving you a lot of great features. With it, you can easily use your Google contacts across all your devices to get a hold of your team. It makes it easy to control your calls and messages simply by using mobile apps or the Switch Chrome extension. Another helpful feature is a listing of all your communications history (including calls, messages, voice recordings and voice messages). When you integrate Switch with Gmail, Google Docs or Google Calendar, you will also be better equipped to provide context to all your business' communications.
Send Grid
Send Grid is a tool that every business should consider using, if they're not already using it. This is a transactional email management and delivery service, meaning that Send Grid provides cloud-based email delivery services. Also, the program manages different types of emails, including friend requests, newsletters, sign-up confirmations and shipping notifications. You can also set it up to manage things like ISP monitoring, feedback loops, sender policy framework and domain keys.
This makes your Gmail a whole lot more powerful when you use it. It also helps help to improve deliverability and provide transparency into the functions of all the emails you send through this app. The nice thing about this app is you have statistics available regarding your customers' clicks, opens, spam reports and unsubscribes. You can also design and send automatic email responses based on your customers' actions or what time it is.
Copper
Copper is a type of productivity CRM designed to do all your grunt work. This enables you to focus on your other important and more productive business tasks, which helps build long-lasting customer relationships. Furthermore, Copper offers a centralized mode of communication which syncs everything together. It accomplishes this by snatching your information from your mail accounts and adding it to the system. This, in turn, helps in boosting your sales and revenue by streamlining the process. Using Copper, you can also track various activities, such as making and logging phone calls, as it makes note of all your previous phone calls. Also, you won't lose any future calls as it has a built-in calling service, all managed through the CRM.
Moodle
Moodle is an online tool that's primarily utilized by educators and students. With this system, teachers create a private website that contains all their learning content, which helps their students better manage their files. You can also integrate Google Drive so it's easier to drag and drop off files, keep track of academic activities, track the progress of assignments and alert students of new assignments and due dates.
When integrated with Google's other apps, you can share and leverage documents as well as online training content. You're also able to work with various files across both systems. Students access their course content through Moodle then can complete their work through use of Google Apps. You can also use both Google Apps and Moodle to share calendars, create slides, edit documents and review spreadsheets.
As you can clearly see, it isn't necessary for you to own a business to use these various tools. Anyone can take advantage of these great programs that are integrated with Google Apps. They can help you improve the way that you do any thing online today.
Integration and Your Company's Future
These new integrated services helps you get better information from your data analytics faster, no matter how much data you have or what type of information you need from it. Nowadays, the process is incredibly fast, which is great news for many businesses.
Of course, Google Cloud admits there's still areas that need work. This is especially true of time and cost barriers associated with building and maintaining infrastructure. It also needs to work on giving users easy and more secure access to the right data as well as preparing data. In fact, some customers estimate that about 80% of the time it takes to process the whole workload is devoted to this.
Integration's Benefits
When you integrate DropBox with Google CRM, you're in for some great benefits. DropBox says they've rolled out some new integrations that make it work more effectively now than before. Most notably, integrating the two centralizes all your content. This means you can create, open, edit, save and share Google Docs, Sheets and Slides directly from Dropbox. You can even save Google Docs, Sheets and Slides to your Dropbox account. Not to mention, all your collaboration work is secure. There's no difference when you manage your items in Google or in Dropbox.
With Gmail and Google Hangouts integrated, all communication is more effective. You can select files from your Dropbox account and send the links directly to your Gmail and Hangouts Chat. The Gmail add-on also lets you display creation, modification, and last-accessed dates for linked files. On the other hand, Hangouts integration allows you to preview linked files in your chats.
Photo courtesy of Pexels user Caio Resende