Marketing Performance: A Theoretical Approach Using Advancements in Baseball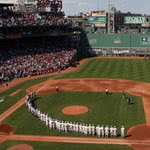 Traditionally, when defining a marketing effort's efficiency or marketing performance, the answer might be a combination of conversion rate (conversion volume over overall volume), cost per conversion (dollars spent over conversion volume), or return on ad spend (Revenue Over Dollars Spent (ROAS)), among other various rates and raw statistics.
While these still remain valuable as "high-level" knowledge items, it is fair to ask whether these numbers accurately represent overall and relative account performance. For example, Client A may have a ROAS of 250 percent, while Client B has a return of 595 percent. Does this intrinsically mean that Client A is performing worse than Client B? Of course not, there are numerous variables at play that might explain the difference in relative performance such as industry, competition, and marketing mix.
In an effort to remove internalized bias and derive increased relative meaning from raw statistics and conversion rates, advancements made in Major League Baseball can be applied to the marketing industry.
Improvements in Player Evaluation
Over the past 20 years, statisticians and analysts have made major improvements to the way in which baseball players are evaluated, turning away from historically-used metrics such as a pitcher's ERA, or a batter's batting average – two simple conversion rates.
One of the most interesting introductions to the MLB vernacular has been the WAR statistic, which explains the number of Wins Above Replacement (WAR) a specific player at a specific position in a specific time period is worth. A multitude of variables can go into the calculation of WAR, including performance-based metrics, relative performance, "playing time," and can be adjusted for park effects, day vs. night, as well as home vs. away.
WAR for Marketing Performance
If we were to take this conversation back to marketing, a simple approach integrating the WAR style of thinking would be to treat each segment, be it channel, targeting type, or campaign, as the "position," and the associative metrics or conversions as the statistics used to calculate the "replacement level" vs. the "Conversions Above Replacement."
One integral idea is that while it is possible to compare players at different positions, it is more useful to calculate the WAR for each position independently, which will allow for better relative comparisons to take place. For example, display media behaves differently from paid search and as such, they should be viewed as two players on the same team, each contributing to overall performance in different ways.
Importance for Marketers
From here, the ideal "player" at each position can be identified, and by further segmenting each player by time of day, day of week, branded vs. non-branded, message, etc., a more effective method of evaluating account performance can be implemented, leading to better optimization efforts. Depending on the goal deemed important for each campaign, channel, or segment, an ideal mix and approach can be developed and implemented.
Looking for more information on marketing software? Check out our side-by-side comparison of leading platforms in our various Top 10 Marketing Software reports. You can also browse exclusive Business-Software.com resources on marketing solutions by visiting our marketing research center page.
[This post originally appeared on Asking Smarter Questions and is republished with permission.]