Marketing Software in 2015: Trends in the Industry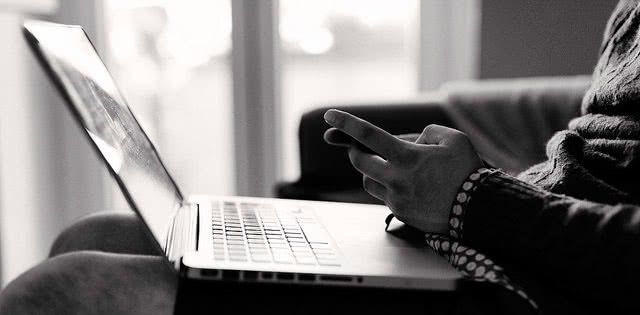 If you trace the history of the marketing industry back 10 or 15 years, you'll notice the prevalence of a few well-established processes — brand advertising and awareness through old media forms, and customer outreach via traditional mail and phone calls.
Fast forward to today and you find that the marketing software industry of 2015 is a far more diverse landscape than years past. Technological advances have drastically transformed both the role and job requirements of the marketer in today's businesses. Between the rise of email marketing, search engines and social media, modern marketers are required to juggle more communication platforms and marketing techniques than ever before — while addressing a broader base of potential consumers.
So too, has marketing software transformed the industry, offering an assortment of solutions to address the complex needs of the contemporary marketing team. Marketing automation software, social media management tools, paid search marketing systems, email marketing applications — a multitude of state-of-the-art software products exist for a marketer to better engage with consumers, synchronize disparate tactics and maximize industry trends.
Let's dive in to look at some of the latest software crazes and the state of marketing software in 2015.

Trends in the Marketing Industry
The marketer of 2015 performs a wide array of activities that can vary depending on of-the-moment marketing tactics. As such, he or she must be armed with marketing software tools that target trending platforms and communication methods. Below, we discuss three such trends of today's marketing solutions.
Applications Have Become Universal
More and more businesses are turning to a marketing tool of some variety to streamline and automate their many tedious (and likely discordant) practices. And this adoption stretches beyond previous limitations, as companies of all sizes are finding affordable marketing software options to address their specific needs.
From small companies to enterprise-size organizations, approximately 98 percent of businesses are looking for marketing automation software. This figure includes SMBs, who have traditionally stayed away from marketing solutions, having neither the resources nor the budget for them. Indeed, companies of all sizes are gravitating toward marketing software, looking to trade in manual processes for budget-friendly, easy-to-use platforms.
Social Is King
As the demands of the customer take center stage, more companies are turning to social channels to extend their customer interactions beyond the traditional sales cycle. And, with social platforms giving more power to the voice of the consumer, it's becoming increasingly vital that businesses listen to what's being said. Monitoring and integrating customer feedback and maximizing branded opportunities are just two of the functions found in socially oriented platforms. Additionally, many standard marketing automation products are updating their core offerings to include integration with top social media channels.
Mobile Marketing Matters
With consumers constantly on the move, businesses need a strategy that caters to the high percentage of individuals using mobile devices to browse sites and make purchases. Beyond optimizing all content, advertising, websites and marketing assets for mobile devices, marketers can maximize their mobile efforts with software applications that create tailored campaigns and targeted advertisements. Marketing teams can also take their plan to the next level with mobile marketing features such as personalized text messages, geolocation technology and streamlined cross-channel marketing.

Understanding Marketing Software in 2015
Beyond mobilizing your marketing software to address trends in the industry, your business can optimize its marketing strategy with the right set of software tools. And with the marketing software market projected to grow to more than $56.6 billion by 2019, companies have an exceptionally large pool of tools to choose from.
Though great for vendors and buyers alike, the outstanding growth of the marketing software segment brings with it some drawbacks as well. For instance, with so many specialized applications available for marketing teams to use, understanding the pros and cons of each — and determining which will prove most useful to your business — can be difficult to discern.
Here, we break down the purpose of some of the leading marketing tools available, and share who will best benefit from implementing each type.
Marketing Automation – To Simplify Your Marketing Efforts

A marketing automation solution will provide a solid foundation upon which your business can build and centralize all of its marketing tasks. Marketing automation software helps simplify the day-to-day tasks that can take up much of your team's time, allowing them to shift their attention to further develop and execute conceptual goals and an overall strategy.
Best for: Businesses of all sizes and industries looking to streamline their email campaigns and other core marketing activities
Key features: Email marketing, campaign management, social media integration, on-site optimization, analytics
Email Marketing – To Reach a Specific Audience

If emails form the core of your marketing strategy, consider implementing an email marketing system. This type of marketing software enables your business to more cohesively plan, execute and analyze large-scale email campaigns. An email marketing tool will improve your email cycle from end to end, with tools to help build marketing emails efficiently, automate the sending process and track individual email performance.
Best for: Product- or service-based companies with frequent promotions, engagement activities and other sales-driven tactics
Key features: Contact management, email performance tracking, auto-responders, A/B testing
Social Media Management – To Increase Your Social Presence

Social media is becoming an integral component of a company's public brand, and like any other marketing and branding endeavor, a cohesive approach is key. Social media management tools help streamline your posts and various social activities across different social channels, as well as allow you to more easily track feedback and customer opinions. With a social media management platform, you'll also gain the ability to engage directly with individual consumers and potential consumers.
Best for: Businesses looking to boost their presence across social channels and continuously monitor social-based customer commentary
Key features: Engagement management, collaboration tools, content publishing, moderation and listening
Landing Page Optimization – To Improve Conversions

Landing page optimization software is designed to help your business improve page performance and more easily test marketing phrases and concepts. Created for a user of any design level or technical ability, landing page optimization tools include drag-and-drop form builders to make page development and adjustments easy. These tools also incorporate customizable performance monitoring details to allow for simplified oversight of your landing pages.
Best for: Organizations focused on maximizing the performance of their landing pages and lead generation activities
Key features: A/B testing, WYSIWYG editor, page monitoring, analytics
SEO Management – To Boost Organic Traffic

For businesses with one or more websites, organic traffic is just as important as that derived from paid advertisements. An SEO management platform will help a company understand and make actionable changes to its website content in order to increase visibility on search engines like Google and Bing. In addition, SEO management applications can be used to proactively review unpublished site content to review keywords usage and suggest corrective actions for improved on-page SEO.
Best for: Organizations with a weak presence across popular search engines
Key features: Keyword tracking and analysis, page rank tracking, on-page SEO analysis and optimization, social media integration
Paid Search Marketing – To Ramp Up Advertising Efforts

Utilize a paid search marketing tool, alternatively known as pay-per-click (PPC) software, to extend the reach of your efforts and improve the effectiveness of your campaigns. Paid search marketing software consolidates your paid search campaigns, providing a centralized database for your team to monitor, adjust and execute PPC activities.
Best for: Companies interested in establishing or improving their online advertising efforts
Key features: Keyword analysis and management, bid management, conversion tracking, performance analytics

Ready to learn about the top vendors to consider when selecting a marketing platform? Browse our collection of Top 10 Marketing Software Comparison Reports to review leading products in many of the categories outlined above.
[Photo courtesy of Daniel Foster.]