Tips for Navigating MarTech Landscape's Largest Category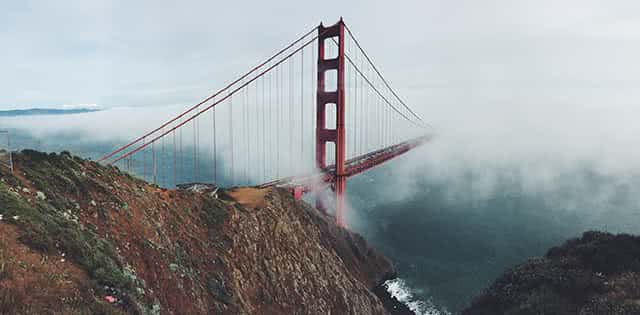 [Editor's note: Originally it was stated that "According to a report by Ringlead, 10% of a sales rep's week is spent logging activities in their CRM system" when the actual percentage is 30%. This post has been updated.]
Recently, Scott Brinker of Chiefmartec.com, an online publication dedicated to helping readers navigate the marketing technology landscape, released the annual Marketing Technology Landscape Super Graphic. I've followed the evolution of this graphic over the years because it's fascinating to watch the landscape of our industry change so dramatically year-over-year. This year's graphic reminds me of an intense "Where's Waldo" puzzle—there are more than 3,800 technology solutions captured on a single page. As it turns out, the space has almost doubled in just one year's time.
It probably goes without saying that dramatic growth is borderline unfathomable. A mere five years ago, there were only about 150 vendors on the graphic in all specialties, and this year, there were 220 in Sales Automation, Enablement and Intelligence, and 52 in Sales Enablement alone. With that kind of choice, it can be difficult to narrow down the right solution for your organization's needs, so I thought it would be valuable to compile our top five tips for evaluating options when it comes to Sales Enablement platforms.
Finding the right Sales Enablement solution
With a plethora of vendors offering solutions that run the gamut of potential enablement options, where do you even start your research and selection process? How do you avoid your search turning into a real-life "Where's Waldo?" effort?
The five tips below will help point you in the right direction.
Consider your sales cycle.

The best technology will span your entire sales cycle, enabling your sellers to access, measure and report on the success of content for each stage of the buyer's journey. Intuitive searching functionality, automatic language filtering  and intelligent content recommendations are important because you want sales reps to be able to quickly determine what content to use depending on the buyer's stage, with no room for confusion.
Let sales sell.

A good sales enablement solution eliminates a lot of the administrative tasks like tracking activities, email pitches and live online meetings in your CRM system. According to a report by Ringlead, 30% of a sales rep's week is spent logging activities in their CRM system. Modern sales technology should automate this work, giving more time back to sales reps to focus on selling.
Make sure it's scalable.

This one is easy to overlook, but it's imperative when planning and predicting tomorrow's performance. Specifically, how easy is it for the solution to serve a workforce that increases or decreases to the tune of 10x or more? If your sales enablement efforts are wildly successful and your sales organization grows in leaps and bounds, can the solution easily meet its needs without significant development efforts (and costs)?
Think about your analytics needs.

It's no secret that sales reps live and die by their quotas. Solutions that don't help them sell better simply get in the way and will never be adopted. Your Sales Enablement platform should be able to measure content usage throughout the sales cycle as well as analyze content's effectiveness in moving customers through the buying process, including its impact on revenue. The platform should offer closed loop analytics that allow you to understand which key pieces customers respond to with absolute certainty, enabling users to map content back to revenue results and letting you optimize content over time to help sales hit their goals.
Sales Enablement is not just for sales.

Though sales is the "star" of the sales enablement movement, without marketing and sales enablement, they wouldn't have the materials they need to close deals. The right Sales Enablement platform makes it easier for marketing to create and distribute content and brings all three teams together to focus on more effective customer engagement.
These five tips will set you on the path to selecting the right solution for your organization.
When you're ready to compare solutions, you can browse through our FREE reports. 
[Image courtesy of unsplash.com]