6 Must-Have Features for Small Business Accounting Software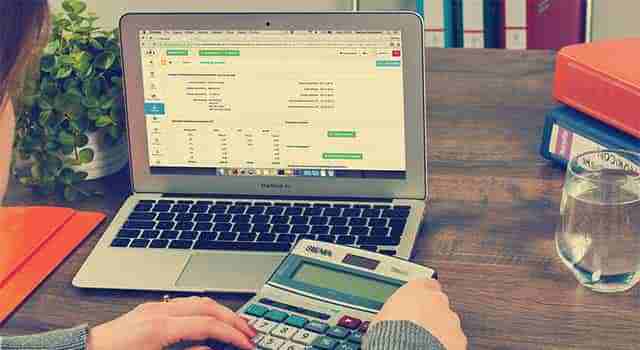 The concept of small business accounting software is about as fresh as a Motorola DynaTAC. (Remember that brick-sized chunk of beige or grey plastic people called their 'mobile'?) Put simply — it's been around the block and, luckily, has evolved from the first iterations. In the enterprise environment, budgets allow for highly tailored accounting and financial management solutions — but until recently, it seems smaller businesses were left in the cold with lackluster, watered-down technology.
Today, it's not just the giants racing to push out comprehensive accounting solutions for the shops down the block, but also companies with little first-hand software experience; rather, those with the actual small-business knowledge are jumping into the ring with their application developers. After all, this is the twenty-first century — anyone can make an app. What's interesting is that these up-and-comers such as Wave Accounting, which started from scratch back in 2010, have made global news with the rapid adoption and success of their products.
And while the background and growth of the small business accounting software market is enough to get your heart racing, today we came to talk about features. It's a pretty safe bet to say that most accounting solutions offer the following six features for small business accounting, or at least a majority of the six. As a small business owner, your time is not only valuable, it's limited — let these six features work for you, so you can focus on growing your business and following your passions. (Unless your passion lies in spending hours managing all things accounting…)

The Top 6 Small Business Accounting Features:
1. Accounts Payable and Receivable

When most people think of accounting software, AP and AR tasks probably come to mind. With the right solution, companies can automate an assortment of AP and AR duties, freeing up a considerable amount of time. Business owners can expect the following account-related features when using a comprehensive accounting solution:
Set credit terms, due dates and settlement rates based on vendor accounts
Ability to pay vendors by paper check or ACH payment
Complete view of orders, invoices, deliveries, etc.
Ability to add requisitioning, purchase order and other app integrations
2. General Ledger

Within your small business accounting platform, your general ledger acts as a snapshot, or real-time P&L of all of your company's accounts. Your GL can automatically calculate budgets for teams, departments and time periods, in addition to corresponding expenses. When it comes to closing the books for the month, quarter or year, the task becomes infinitely easier with the proper software — all with less chance for error than those found in manually calculated books.
Most general ledgers within accounting solutions provide audit trails and drill-downs for complete transparency for filing season. Gone is the anxiety of filing — business owners can now trust that the calculations and populated forms are correct. Additionally, most software vendors offer guarantees and will pay any penalties and fees if there was a mistake.
3. Time and Expense Management

With time and expense management, employees can easily input the required information into the system. Most platforms even offer on-the-go access and allow users to snap a picture of a receipt to add it to their expense report. With this functionality, managers can improve the efficiency of time and expense management as well as the speed of the approval process. What's more, with electronic time and expense claims, managers can quickly search previous submissions or run custom reports to budget for future projects or plans.
4. Invoicing and Billing

It's difficult to select the most important feature out of the six within this post, but invoicing and billing has to be pretty high on a business owner's list. With small business accounting software, business owners or accounting teams can set recurring invoices or automatic payments and send estimates that can be converted to invoices upon approval with just a few clicks. Furthermore, the invoicing and billing feature adds the option for online payments. Returns, payments and credits are all tracked and applied to your company's ledger automatically. Some solutions, like Xero, even offer a notification that shows when the invoice was opened. (No more excuses, vendors!)
5. Multi-Currency

While it's not often thought of, even smaller businesses can face the challenge of working with international partners, vendors, customers, etc. The multi-currency feature within accounting platforms allows business owners to send and reconcile invoices in dozens, if not hundreds, of countries. Many of these foreign exchange rates are updated hourly, giving an instant and accurate portrayal of how exchange rates are affecting your company's bottom line. Whether a distributor or a customer overseas, the exchange of money should be the least of your worries. The automatic currency converter does the number crunching for you — allowing you to concentrate on building that relationship.
6. Payroll

It may be a "go out on a limb" statement, but the integration of payroll into an accounting solution makes the world a better place. Aside from the obvious, all-in-one benefit, payroll functionality within an accounting solution has an assortment of value-add benefits. Some of these benefits include:
Direct deposit and check printing capability
Self-serve portals for employee pay stubs and W2s
Tax liabilities tracking
Streamlined year-end filing

To learn more about the leading vendors behind these powerful features, be sure to download our FREE Top 15 Accounting Software Report today. Within the report, you'll find a thorough introduction to the accounting segment and a direct comparison of the product key features, pricing and deployment options, as well as any one solution's stand-out benefits.
[Photo courtesy of Pixabay user FirmBee]