Do I Need That? The Small Business Software You Really Need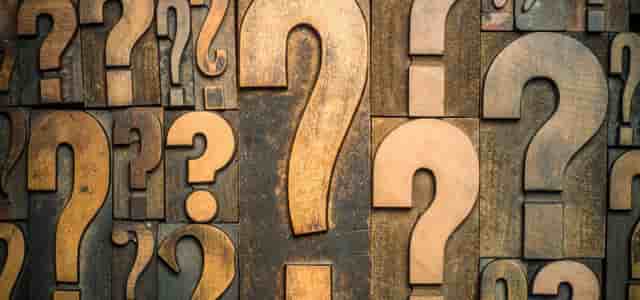 As an SMB with a limited budget, you only want to spend money on the small business software your company truly needs. Yet with all the software products and solutions on the market, it can be hard for small business owners to distinguish between needs and wants. To simplify purchasing solutions, we've created this guide for better understanding which small business software is vital to your company's success.


For big businesses, the right business intelligence (BI) software solution will make sense of large amounts of data from various sources and departments, including sales, financials and marketing departments. A robust BI solution will collect such data and help users organize it in a way that makes sense, uncovering trends and useful analyses that can inform all aspects of business.
While BI tools are a must for big businesses with innumerable data, they are hardly a necessity for small businesses who manage less data from fewer sources. Small businesses with manageable data should be able to make use of the business analytics tools within the solutions they currently use.
What to buy: These days, it is industry standard for most software products to contain reporting and analytics features. Therefore, when purchasing other software solutions (ie accounting, CRM, payroll), look for products with top-of-the-line reporting capabilities, as well as deep integrations with your current software suite. While these integrations won't replace the multi-department reporting functions of a solid BI tool, they can spot trends and generate actionable insights. A recent integration between Xero and Square provides a great example of the power of integrated reporting capabilities.


Without customers, your business would cease to exist. For that reason, you need a solution dedicated to building relationships with those customers—spreadsheets just won't cut it. Customer relationship management software makes it easy to track and manage customer information, preferences and past purchases. With this information, your company can deliver context-based customer support at various stages of the customer lifecycle. CRM software can enable sales teams to close more deals with tools such as lead management and 360-degree customer snapshots.
Even better, there are various affordable CRM applications that cater to small businesses. Depending on the size of your business, you might even be able to make do with a free CRM software system.
What to buy: When searching for the best CRM solution for your business, keep in mind a few trending features, such as marketing automation, mobile functionality and collaboration tools. At the very least, your chosen CRM should provide robust contact and account management tools. A cloud-based solution with anytime, anywhere access will help your employees stay updated on the go.


An ERP for small businesses can be costly, bulky and downright unnecessary. Enterprise resource planning is a must for large companies that need centralized management of various business processes, but for small businesses, not so much. Even cloud-based ERP software solutions are costly, and an unnecessary expense for small businesses that can't waste time with slow deployments and rocky implementation periods.
There is one exception. For small businesses in certain industries such as manufacturing or distribution, it may be of use to implement an ERP solution. This software can automate and improve various supply chain and inventory processes that are key to your success.
What to buy: When purchasing an ERP for a small distribution or manufacturing company, be sure to only pay for what you need. Small businesses can cut costs by choosing a build-as-you-go model that allows you to pay for only the modules your company uses. Customizable cloud solutions (like NetSuite) are well suited for small and midsize businesses.


Human capital management (HCM) software solutions are a godsend for HR departments that must manage current employees, new talent, onboarding and a slew of other human resources tasks. The right HR software automates and streamlines these operations, easing the strain on HR personnel and improving a company's talent pool.
Is an HR solution right for your company? It depends on a couple of important factors: the number of employees and the speed at which you are growing. A small business with fewer than 10 employees can probably make do without a full HCM software suite, yet a company with rapid growth on the cusp of becoming a midsize business likely has different needs.
What to buy: While full HCM suites are overkill for most small businesses, a smaller, more targeted product can solve the problems that are most impacting your business. For instance, recruiting software can guide SMBs through the recruiting and hiring processes, without requiring a full-fledged HR department. Similarly, payroll software is a must-have for businesses of all sizes, as it ensures that your employees are paid on time and according to all state and federal regulations. Many payroll solutions also provide light benefits management.


Financial management is an umbrella term that encompasses a number of finance-related solutions such as expense management, spend management, business tax tools, accounting and invoicing. While a company's financial needs differ based on industry and the nature of one's business, most small businesses don't need an end-to-end financial management solution. Unless you're in a highly regulated industry with complex financial needs (such as a nonprofit, for instance), a complete financial management solution will likely be overkill.
What to buy: While full financial management suites aren't necessary for SMBs, a robust accounting solution will save even tiny businesses significant money and effort. Accounting software helps companies keep track of invoices and payments, and greatly simplifies tax season by providing a useful audit trail. Thankfully, many accounting solutions are developed with small businesses in mind, so companies can expect a wide variety of features, offerings and pricing models. In many cases, cloud-based accounting solutions align best with an SMB's needs—these solutions are light, inexpensive and easy to set up.
Finding the Right Software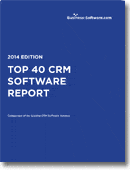 Now you know what software to look for, but do you know how to find the best solutions? Head on over to the Business-Software.com Research Reports page to access free software comparison reports from more than 80 software segments. Each Top 10 Report offers side-by-side comparisons of the top products' pricing and key features, allowing you to find a product with the features you really need.