The Best User-Friendly Accounting Software for Small Businesses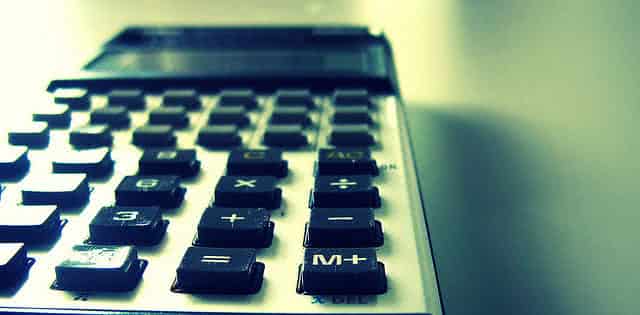 For many small businesses, accounting software is one of the first solutions to be purchased. And while QuickBooks is the industry default for small business accounting and oftentimes the first choice for first-time accounting software users, it's not always the best choice for newbie business managers. First-timers and established businesses who simply want an easy-to-learn system should check out these user-friendly accounting systems as viable alternatives to QuickBooks. 
All three of our picks for user-friendly accounting software options are cloud-based, which gives users the added benefit of not having to worry about hardware failures or upgrading outdated software systems in the future. All three also have mobile capabilities to help take your accounting system with you wherever you go.

Xero
Xero is designed

for the accounting-challenged. They'll even transfer your QuickBooks data to your new Xero account for you, so if you're currently using QuickBooks and feel overwhelmed, making the jump to Xero might be the obvious choice. The platform has a clear, easy-to-understand dashboard and unlimited email support available to all users.
What makes Xero our top pick above other user-friendly accounting options is their extensive database of classes, training materials and resources to help get users started with their software. Whether you're just beginning and need to learn the basics of the platform or want to discover more advanced functions, "Xero U" is an invaluable resource. Read more about Xero in our interview with Jamie Sutherland, President of US Operations.
What it costs: Standard package costs $30/month
Why it's user-friendly: 24/7 support and extensive learning materials

FreshBooks
FreshBooks provides a clean,

simple accounting platform that's a favorite among freelancers because of its strong invoicing capabilities. FreshBook integrates with a ton of popular business applications to help you flesh out a more comprehensive accounting suite. FreshBooks is great for users who don't have complex accounting needs, but want to be able to quickly track expenses and build invoices.
While the platform provides a very user-friendly accounting experience, and can handle all of your small business needs, keep in mind that basic packages don't support multiple users very well and put a hard cap on the number of clients you can manage, making FreshBooks ideal for freelancers and companies with small client bases. Read more about FreshBooks in our Behind the Software Q&A with CMO Stuart MacDonald.
What it costs: "Evergreen" package costs $29.95/month
Why it's user-friendly: No-frills invoicing is great for solo users and freelancers

Wave Accounting
Wave Accounting provides a slick

accounting and bookkeeping platform designed for businesses with fewer than 10 employees — and is completely free to use.
Invoicing, payroll and receipt tracking applications can be added on for an affordable fee. The pay-per-module approach ensures that you have all of the features you need, and nothing that you don't cluttering up your dashboard. Wave has support available, but it costs extra, so while Wave itself is a user-friendly accounting tool, it might not be the best option for users who want a lot of hand-holding.
What it costs: Basic accounting and invoicing are free; additional modules such as payroll start at $9/user/month
Why it's user-friendly: Designed for truly small companies, with a modular setup that keeps clutter off of your dashboard
Deciding Which User-Friendly Accounting Tool Is Right for Your SMB
Each of these solutions are designed to provide handy accounting functions to users without the hassle of their more complex competitors — and that's great for those of you who seek a simple, easy-to-use platform for your small business finances. Yet deciding which solution is right for your unique needs can be tricky, since each offers a range of features perfect for small business accounting, and at an SMB-friendly price.
Before selecting one of the above-mentioned user-friendly accounting systems (or another option) for your small business, ask yourself these questions to ensure the chosen tool adequately meets your unique needs.
Is budget the top priority? If so, what price point am I comfortable with?
Am I willing to pay more for a more robust set of features?
Do I want support from a trained team, or are available resources adequate?
Am I just looking for accounting tools, or will I need additional capabilities like invoicing and payroll?
Once you're able to answer these questions, you'll have a better idea of what matters most to you when evaluating your user-friendly accounting software options. And don't be discouraged if the platforms we've highlighted don't meet all of your needs — there are dozens of user-friendly financial platforms out there that were developed specifically for the downsized needs of smaller companies.
Find more small business accounting solution recommendations by visiting the Business-Software.com blog, or check out the whole spectrum of accounting options in our Top 15 Accounting Software report.
[Photo courtesy of flickr user Nils Geylen.]