Freshbooks Brings Simple Invoicing To Small Business Environments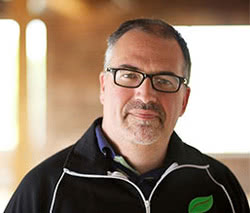 Every sales-oriented business needs a way of keep track of its accounting and issuing invoices, and since 2004 Toronto-based Freshbooks has offered an intuitive software-as-a-service solution. We took some time out to talk to Freshbooks Chief Marketing Officer Stuart MacDonald about the remarkable international impact of the company's simple web-based invoicing program.
About the Company


WEBSITE: www.freshbooks.com
FOUNDED: 2004
LOCATION: Toronto, Canada
CUSTOMERS: core77, Form and method, swiss-miss.com
What was the inspiration for starting Freshbooks? What sort of need in the accounting and invoicing segment did you see that wasn't being addressed?
The key was a lot of businesses trying to solve a problem that might be similar to one that one of our cofounders had. He was running a small web design service and was having trouble issuing invoices for services using just Microsoft Word. This was in 2003. Like a lot of people–it's no one's fault. So he's keeping track of things and copy and paste into Word and one day he input wrong things, and everything got messed up. He sort of had that "Oh, my goodness. There has to be a better way" moment that a lot of people have. In solving that problem the founders came to realize millions and millions of people around the world face the same challenges.
It turns out there's all this other stuff business owners have to do [for proper invoicing]. The alternatives are not really very good. And that's who Freshbooks is really for: small business owners. You can use a private accounting service for small business owners. That helps them to both save time and get paid faster. That's how Freshbooks came to be.
Accounting and invoicing software is a crowded segment; how does Freshbooks differentiate itself from the competition?
First of all, you might be surprised to know that the vast majority of the customers that start using Freshbooks do not come to us from using another type of accounting software. They come to us from getting by with lousy alternatives, like Word and Excel or doing it themselves with pen and paper, paying an accountant or bookkeeper a lot of money to take care of that side of things. Now, we love accountants. We work with accountants. But the right way to use an accountant is for them to handle your taxes or give you good business advice. Paying them hundreds of dollars an hour to take care of your single bookkeeping and invoicing doesn't pay off.
So for the most part the people who come to us are struggling with the wrong types of tools. They're thinking there has to be a better way. They go off looking for alternatives. When they find us, the reaction they've almost all had is "where have you been all my life?" The fact that we're in the cloud, and we've been in the cloud forever–the cloud is sexy now, but we were cloud when cloud wasn't cool. We've always been software-as-a-service, and we've always been securely accessible from anywhere.
For us, the fact that we've always been in the Cloud, the fact that the product is simple, easy to use, and gives you want you need and nothing more; and frankly, the fact that our customers are backed up by amazing customer support and real-life people who answer the phone within three rings, and our service staff that just blows people's socks off. They tend to tell their friends. So we've been very fortunate in that our overall customer experience has been so strong, and so perfect for the bit of small business and service-based businesses that we do serve that they talk about us. So We've been really fortunate that great word of mouth has been a huge benefit for us.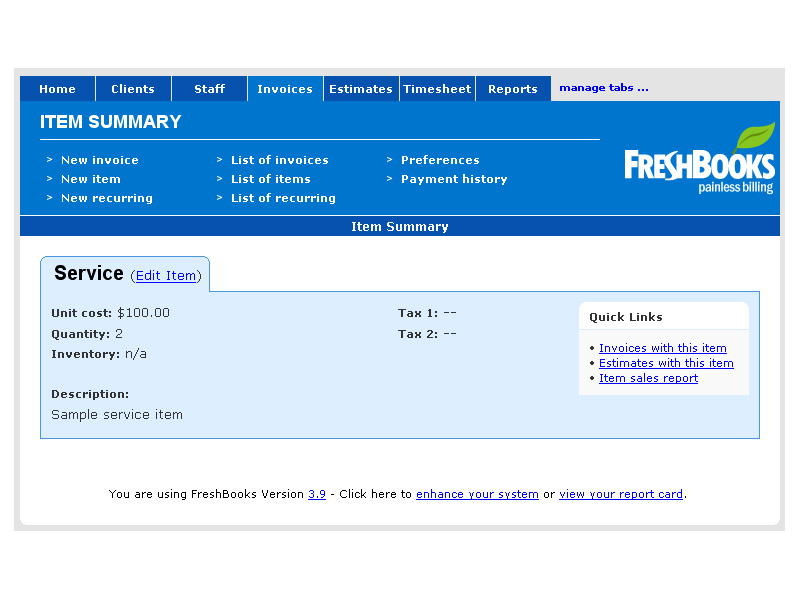 Since you do target smaller scale users, who might not necessarily be as boned up on technical stuff, have you found it's a challenge in terms of your customer service side in explaining things like cloud service vs. on-premise? Or do you generally find it's pretty intuitive for the people?
Our customers really get it. I think that very small businesses are among the biggest adopters of cloud services because it just makes sense for them.
They don't want to have to invest in software that you have to install on the desktop. They want to be able to access it when they're on the go. And they're independent. They're not tied to a desk. They're used to using these sort of tools. They may not think about it as a cloud-delivered service, but they understand that it's a program they access through a web browser. They're already used to using mobile devices to do different things. So what we find regardless of whether it's Indianapolis or Indonesia, our customers tend to be very quick to adopt a cloud service like Freshbooks. Even if they don't think about ever – because we don't come right out and say it's a Cloud service–they still get it, and they still use it, and they like it
Intuit Quickbooks and Sage 50 (formerly Sage Peachtree) are undoubtedly two of the biggest market leaders in this niche–do you consider yourself to be in direct competition with them, or are you doing something different?
A lot of these other people are very robust and detailed tools, which for the most part are used by accountants. They're for accountants who have their clients. We're a service that is for the business owners themselves which allows them to run their business, track of their expenses and keep track of invoices and getting paid online–basically what they need is something that's easy, intuitive and accessible and secure, but designed with them in mind.
It's not to say that accountants are unnecessary. I actually know that many accountants recommend us. Thousands of accountants recommend us to their customers. Our typical user or customer is a small business owner in his house, not a professional accountant. I think that we're a simple but powerful solution that is designed for the small business owner for whom accounting and paperwork and books is neither a passion nor a real skill. We also integrate with a lot of those applications you mentioned, too. If what you're looking for is a more robust accounting solution, we can get behind that. We know that there's a role for larger, more robust accountant-driven software programs.
With new innovations in billing and transactions technologies like Square, are you looking into new avenues or partnerships to capitalize on this space?
I would say that right now we are really focused on the small business owner. Say you were working. You had another project where you were writing stories for some other publication. You were going to send them an invoice for that. That's typical. You also need to track that so you can put your expenses together for tax time. That is a more typical situation for our customers than a major resale store where I'm going to try to do a transaction right on the spot, and somebody is there with their credit card. Typically what we're doing is we're facilitating business-to-business transactions, although sometimes it is consumer transaction.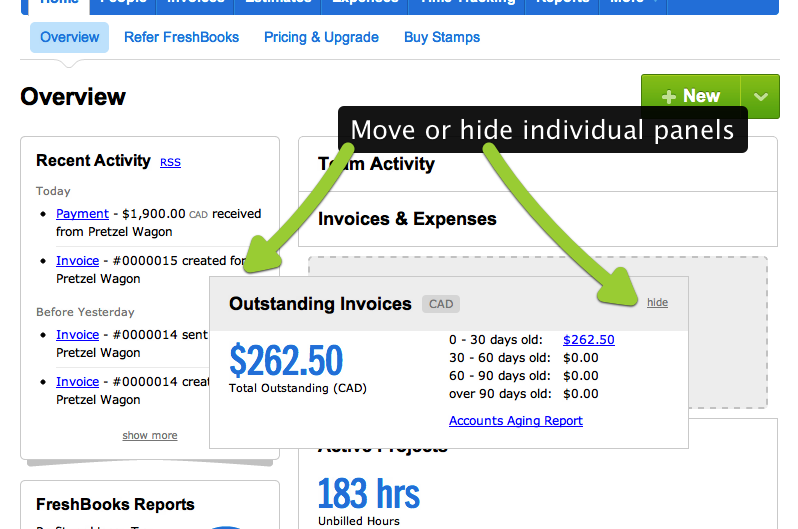 What's the biggest challenge you're facing right now and how are you addressing it?
I think the biggest challenge for us is just to continue to make sure that people find out about us. Users can really recognize they have a real problem, and they really recognize the solution [when they try Freshbooks]. They like that. So the opportunity for us is getting more people to find out about us. I'd say that obviously there is this continued challenge to keep refining the product and working out bugs, but it's also making sure that more and more people find out about us and want to try us out.
What's the most exciting thing about Freshbooks? What makes you excited to be part of the Freshbooks team?
I think the most exciting thing for me personally is the positive impact we've had on our customers. The vast majority of our customers–before they find us–they've been struggling with these tasks.
We love getting that incredibly positive feedback, basically saying Freshbooks has really made a difference for them. That for me has really been exciting to me; just knowing that we have helped people around the world, and in a meaningful way. We're having a positive impact for them, and we're letting them do the work that they love to do. That's a pretty special thing.

Interested in comparing Freshbooks with other top accounting software and invoicing platforms? Check out our variety of financial management software comparison reports, or browse business accounting solutions by downloading the Top 15 Accounting Software report.