From the Community: QuickBooks vs. Peachtree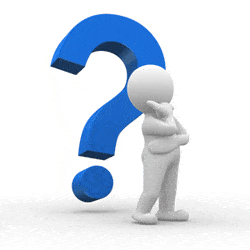 Join us for a detailed look at questions asked by members of the Business-Software.com Community. Today's accounting software question comes from Charlotte D., of Roselle, Ill., who asked, "Is Peachtree a better product than QuickBooks?"
The QuickBooks vs. Peachtree (now Sage 50) question is about as common as any that we see here at Business-Software.com. Both time-tested products are hugely successful in the small business accounting segment (a mind-boggling 90% market share for QuickBooks according to some sources), despite the variety of products available outside these two major vendors.
So what is it that sets them apart? Is one "better" than the other?
The short answer to that last question is "no." As is usually the case with business software, it's rare for one product to be unequivocally better than the next. It comes down to which product best meets the specific needs of the individual business, whether it's their processes, IT infrastructure, existing software portfolio, or even personal preference. Peachtree and QuickBooks are no different. Each has its strengths. So it's up to the user to evaluate her requirements and select the option that fits best.


Feature Comparison
Not surprisingly, both Sage 50 and QuickBooks Pro offer essential double-entry accounting capabilities, including accounts receivable, accounts payable and general ledger.
QuickBooks offers easy invoicing via its Collections Center, including batch invoicing, which enables users to apply a single invoice to all members of a group. If you spend a lot of time online you'll enjoy QuickBooks' integration with e-mail services like Gmail and Yahoo, as well as its integration with online banking. Additionally, QuickBooks provides industry-specific reporting templates with automated data entry.
Consultant Steve Collins of IQ Accounting Solutions offered his insight into the differences between the two products.
Peachtree (now Sage 50) has a year-end close process. It keeps 2 years open at a time so you have plenty of time to get year-end adjustments done before you have to close. QuickBooks does not have a year-end close procedure, but it does allow you to set a password to lock everything prior to a chosen date.

Sage 50's inventory supports FIFO, LIFO, and average in the Pro and Complete versions. Move up to Premium or Quantum and you will also get the option of serialized inventory. QB only offers average costing unless you are using Enterprise and add on their Advanced Inventory option for an additional annual fee. It adds FIFO, serial and lot options as well as inventory locations.

Sage 50 gives you greater ability to customize your forms (invoices, sales orders, etc.) and financial statements.
Additionally, Sage 50 offers customizable dashboards for quick insight into your business and job costing—something QuickBooks doesn't offer in its Pro edition. Sage 50 also provides organizational tools such as email alerts, Excel and Word integration and customized reporting in addition to its foundational accounting features.
According to Collins, Sage 50's reports are more traditional than those offered in QuickBooks. He says the unconventional nature of the QB reporting can be a good thing or a bad thing depending on the situation, noting that ultimately it's a matter of user preference.
And finally, if you need a solution that will run on Mac OS X your only option is QuickBooks.
You can find full feature overviews on the Sage and Intuit websites.
Usability
Historically, Sage products are viewed as catering toward users who have backgrounds in accounting or finance, whereas QuickBooks has a reputation for being more intuitive and user-friendly—the implication being that Sage offers a more robust product, whereas QuickBooks offers one that's easier to use.
QuickBooks Pro's New User Setup feature is designed to facilitate a smooth transition into using the software for the uninitiated. It coaches you through the steps of performing your first QuickBooks tasks, and automates the import of contacts from Excel or other address books. Additionally, QuickBooks has a simple interface and offers visual workflows to guide users through the software.
With the release of Sage 50 2013 it's clear that Sage has identified a need to foster a more "user-friendly" image. One of the big steps toward achieving this is the Sage Advisor, a series of animated tutorial videos and PDFs that walk users through everything from getting around Sage 50 to paying bills and managing inventory. The Sage Advisor supplements the information available in the Community, Knowledge Base, and Sage Support resources.
Collins offered the following insight regarding usability:
They are very similar and you really need to look at both of them to decide for yourself. Personally, I think Sage 50 is better organized and easier to navigate. But in talking with QB users that have gotten jobs in Peachtree offices, I have met people on both sides of that argument. It really comes down to whose programmers you think like.

Just don't get scared off by people who tell you that Peachtree is impossibly hard to use and QuickBooks is so easy that anyone can use it. They usually fall into one of three groups: (1) those who are just repeating what they have heard, (2) those who's Peachtree experience was with the DOS version 15 or 20 years ago and are comparing that with today's QuickBooks, and (3) those who do their job by memorizing steps without understanding what they are doing—to those people, whatever they learned first is easy and right, while anything else is difficult and wrong.
Cost/Editions
The Pro editions of Sage 50 and QuickBooks cost $269 and $229.95 respectively, a negligible amount when you consider the long-term value of the product. Sage offers expanded versions of Sage 50 starting with Sage 50 Complete at $369 for one user and Sage Premium at $569 for one user. Both of these products are offered in 3-user and 5-user versions for a jump in price.
The next step up from QuickBooks Pro is QuickBooks Premier, which runs $399.95 for the first user and supports up to 5 users. QuickBooks Premier offers expanded functionality like forecasting and industry reporting. QuickBooks Enterprise is at the high end of the QuickBooks family. For $600 per user it offers a broad set of features for reporting and finances, inventory, sales, payroll, productivity and more.
QuickBooks Enterprise is in competition with Sage 50 Quantum (starting at $2,999 for 5 users). Quantum is essentially an ERP substitute for the small business, with modules for managing finances, customers, inventory, services, jobs and employees. Functionality aside, the primary difference is that the base edition of Quantum requires a license for a minimum of 5 users, making it a significant step up in price from QuickBooks Enterprise.
Free Trials
Picking the right accounting software is an important decision. You'll be using it to manage the administrative functions of your business on a daily basis and will most likely run it for a number of years. If after doing your due diligence you feel ready to make a decision, I encourage you to first take advantage of the free trials that both Intuit and Sage offer. Despite what anyone tells you, there's no substitute for experience.
Want more information on the best accounting software solutions? Check out our side-by-side comparison of 10 of the leading accounting solutions on the market today in our research reports section.