The No-Cost Office, Part 2: Free Accounting Software Solutions for Savings that Add Up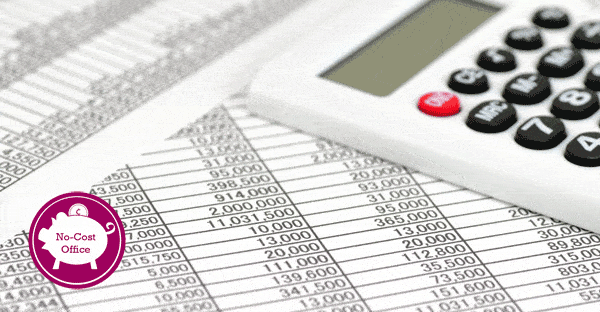 Welcome to The No-Cost Office, a Business-Software.com exclusive series on how to build your business' software suite for free. Every week we'll tackle a new software segment and compare the best available free solutions to help you build up your arsenal of business tools without breaking the bank.
Selecting a Free Accounting Software Solution
Accounting software is one of the most essential tools used by any business. Because smaller companies tend to have more straightforward finances, lightweight free options often work very well for SMBs. Looking for a secure, flexible option that integrates well with other solutions, such as CRM or ecommerce solutions, is the best way to make sure your free accounting software solution fits seamlessly into your business.
One thing to be aware of is that free accounting solutions don't always include key features including payroll and invoicing. Always make to check which features are included in the accounting software you select, and be prepared to supplement it with a standalone product like Freshbooks, a best-of-breed invoicing solution. Read on to learn more about our top picks for free accounting software solutions!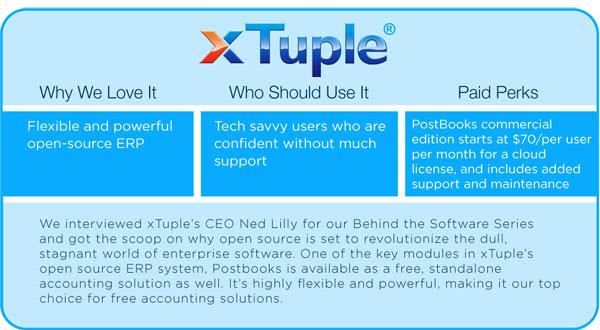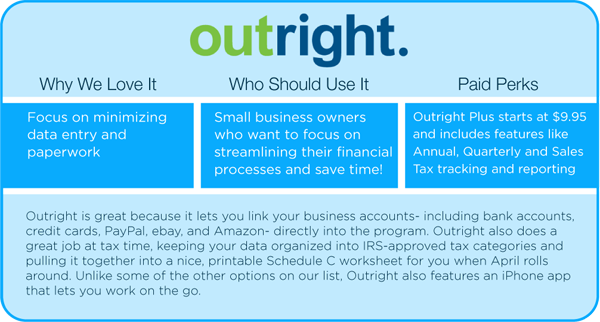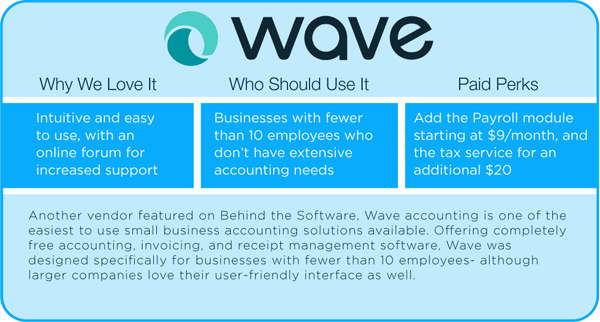 Want more accounting solutions? Download our Top 15 Accounting Software report for a side-by-side comparison of the top accounting solutions, or visit our Accounting Research Center page for resources on selecting a solution.