Top Online Accounting Software Solutions for SMBs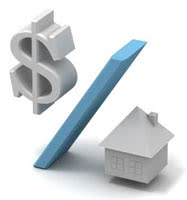 You probably already know about the big names like NetSuite, Intacct, and Sage, but there are so many other options in online accounting software now that more and more companies and developers are entering the cloud-based software space.
The great thing about online accounting software? You can find it literally anywhere. That's why we've compiled this list of the top online accounting software solutions. Whether they're based in the US, the UK, or Australia, all of these solutions deliver the features and functionality that every small business needs. There are even a few options below for freelancers as well!
Xero Accounting

Previously featured in our Behind the Software series, Xero online accounting software gives users all the functionality they need to do their books in the cloud while still delivering a superior customer experience. Their user interface is actually nice to look at, which can't be said of very many accounting solutions, and they're so confident in their product that they offer a 180 day trial with all of the features of the Large plan with no strings attached–you can start paying when you're absolutely sure that you want to use Xero. With over 100,000 users worldwide, it's no wonder that Xero is at the top of our online accounting software list.
Outright

Providing bookkeeping services for small businesses, Outright is not only available as an online solution, but it also made it to our list of free small business accounting software. Outright helps you link all of your financial accounts and services in one solution (including eBay, PayPal, Amazon, etc.) and see all of your transactions and expenses in one place. They go even one step further by providing tax preparation features as well, ensuring that your business is completely ready to file when April 15th comes around. Outright even provides 1099-K resources for online sellers, a regulation that was just introduced this past year.
Kashoo

Kashoo is another free option (though only at the single user level), and it has the added benefit of being really simple to navigate and use. With features like expense tracking, invoicing, financial reports, secure 256-bit SSL data encryption, and a free iPad app, Kashoo is a great option for any small business that's looking for online accounting software. Like any good cloud-based accounting solution these days, Kashoo also offers automated bank information importing, as well as integration with FreshBooks. The best part? You can try it for free, no strings attached; i.e. you don't have to enter your credit card information unless you're actually going to buy a subscription to their service.
Wave Accounting

How many free options are there? A lot, apparently, and Wave Accounting is yet another online accounting solution that comes free for its users because the software is ad-based. One of the really interesting and unique aspects of Wave is that it learns as you use the software, meaning that you can eventually automate a lot of the tedious and repetitive accounting tasks that you and/or your bookkeeper find the most annoying. No more spreadsheets, no more adding transactions and expenses manually–it's all done for you. With 256-bit SSL data encryption and their upcoming US payroll integration (which is already available in Canada), there's no reason to not try out Wave Accounting.
QuickBooks Online

Yes, you're probably sick of hearing about QuickBooks, but honestly, it's one of the top accounting solutions out there for a reason. It may not be everything to everyone (and what solution really is?), but it includes payroll integration, credit card payment processing, invoicing, bank information importing, and even inventory tracking when you get up to the higher plan. It's a solution that can scale up with the needs of your business, and you can even import data from Excel now, which you couldn't do previously. Plus, they offer a free 30-day trial.
FinancialForce

Backed by both Salesforce.com and UNIT4, FinancialForce is an incredibly full-featured online accounting platform that goes beyond just managing your finances. In addition to general ledger, accounts receivable and payable, and cash management, FinancialForce also offers professional services automation and service resource planning. Not only that, but if your company needs a CRM solution, you can obviously integrate FinancialForce with Salesforce.com. Their free trial may be on the shorter side, but if you truly need an accounting solution like this, then you'll probably know within a couple weeks whether FinacialForce is the right one for you.
Zoho Books

Covering every possible business software segment under the sun, Zoho also offers online accounting software in the form of Zoho Books. Its key features include automated bank and credit card feeds, invoicing, online payment processing, expense tracking, bills tracking, reconciling bank and credit card statements, time tracking and billing for projects, financial reports, multiple user support, and multi-currency support. While a bit on the pricey side if you don't have the need for all of those features, Zoho Books does come with a discount if you sign up for the yearly subscription rather than the monthly plan.
Clear Books
UK-based Clear Books is fast becoming one of the top online accounting solutions in the country, even going so far as to compete with the likes of Sage. It is a bit on the pricier side if you're a US-based company, but Clear Books doesn't nickel and dime you by charging for every user and transaction that you have in the system. You pay one flat monthly rate for all of the features in your pricing plan, and you never have to worry about going over your transaction limit or having more users in the system than you're supposed to. There's even a bit of contact management thrown in so you can manage customers and suppliers.
KashFlow

Another UK-based company, KashFlow online accounting software is a customer crowd-sourced solution that actually listens to what its users have to say. According to their feature list, everything on there was specifically requested by KashFlow users, meaning if a customer wants something bad enough, KashFlow is more than happy to integrate it into their solution. They also have a ton of great add-ons, including Dropbox, Mailchimp, and Paypal, making KashFlow a great overall accounting option that will fit seamlessly into your other tech solutions.
Crunch

This is just turning into a list of the best UK-based online accounting solutions! Crunch online accounting software is free for single users, so you don't have to worry about exchange rates if you're based in another country. Whether you're on a free or paid account, Crunch offers complete data security, payroll functions, reporting, invoicing, and more. Also, they offer multi-currency support, so if you do business in Europe, Australia, the US, and Canada, then Crunch has you covered.
FreeAgent

This is a great solution if you work as a freelancer because FreeAgent offers all of its features for one flat rate, no matter what. So you get unlimited users, support, data back-up and export, complete security, expense and time tracking, bank information, and more all in one solution. Plus, it's simple and easy to use, so no matter what you need your online accounting software to do, FreeAgent will most likely be able to accomodate you. They also have a ton of integrations and add-ons, so you can easily implement it along with your existing solutions.
Saasu

Saasu is an Australia-based online accounting solution, but with a simple pricing plan and support for multiple tax zones, it's a truly international accounting solution. Their features and functionality are incredibly easy to understand and use, so no  matter how small your business, Saasu can help you keep your finances in order. Not only that, but they support Kiva.org, which just goes to show that the company cares about more than just itself, but also bettering the world too.