Xero Gives QuickBooks Accounting a Run for Its Money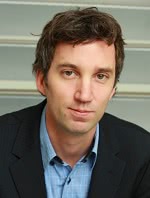 Online accounting provider Xero recently launched its US operation to chip away at QuickBooks' leading market share of small business accounting. The company has a strong claim to the throne: Xero has 100,000 users worldwide and recently doubled it staff to 260. Jamie Sutherland, President of US Operations, joined us for a discussion on Xero's unique take on the small business accounting market and how they are planning to give QuickBooks a run for its money.
For more information on Xero, please visit their website or review their product profile.


About the Company


WEBSITE: www.xero.com

FOUNDED: 2006

LOCATION: San Francisco, CA

CUSTOMERS: Over 100,000 customers in more than 100 countries worldwide
Would you explain Xero's mission?
Xero offers cloud-based accounting software for small businesses and also for accountants. Our tagline is "beautiful accounting software," so from day one we've spent a lot of time on workflow, design, and usability. One of the first employees at Xero was a designer, and that continues to feed into the application. Every feature we release goes through a very rigorous process to make it simple for a small business to use and for an accountant to manage his or her client portfolio.
What were the early days like? How did you get started?
We started in 2006, based out of Wellington, New Zealand. We were founded by one of the most successful technology entrepreneurs out there – Rod Drury – who built and sold a couple companies prior to starting Xero. He realized that business owners often have a hard time figuring out where they're at with their business: can they make another investment, can they hire another employee? Meanwhile, the internet was completely changing the game in regards to where data was hosted and how it was accessed. So Rod set out to build a global company of scale to address these issues. The platform he built it on was architected with an eye on the future – on growth. Fast forward to today, and here we are at over 100,000 paying customers in over 100 countries worldwide. We are funded by well-known technology investors who focus on long-term disruptive players. For instance, the co-founder of MYOB just invested $18 million of his own money. In the last 6 years, we have raised over $70 million in total investment money. That funding has allowed us to expand our operations to Australia, the UK, and now the US. So far, the story has been great.
And how has the reception been in the US?
I was hired to lead the US expansion starting in January. One thing we know is that the structure of the market is very similar in all the countries I just mentioned, with one big software provider leading the pack. In the US, that's QuickBooks. But all these companies are in the same position where they have such large customer bases they cannot disrupt themselves. So they are struggling with their online strategies. None have started from the ground up as we have, building the software for the web. Instead, they offer legacy desktop applications that have been ported to the web or that are hosted over servers, which is a clunky way of managing financials in the cloud.
We have a $19/month plan, a $29/month plan, and a $39/month plan. Each of those have unlimited users, which disrupts the desktop model of someone like Intuit QuickBooks, where you pay every time you want to add a user. To me, there isn't anyone else that is as far ahead as we are in terms of offering an accounting system for accountants to manage their client base but also taking into account usability and design for small businesses. Plus, we connect to over 5,000 bank feeds across the US. Our customers tend to be very excited about the way we designed our reconciliation process. It's a good story to be part of.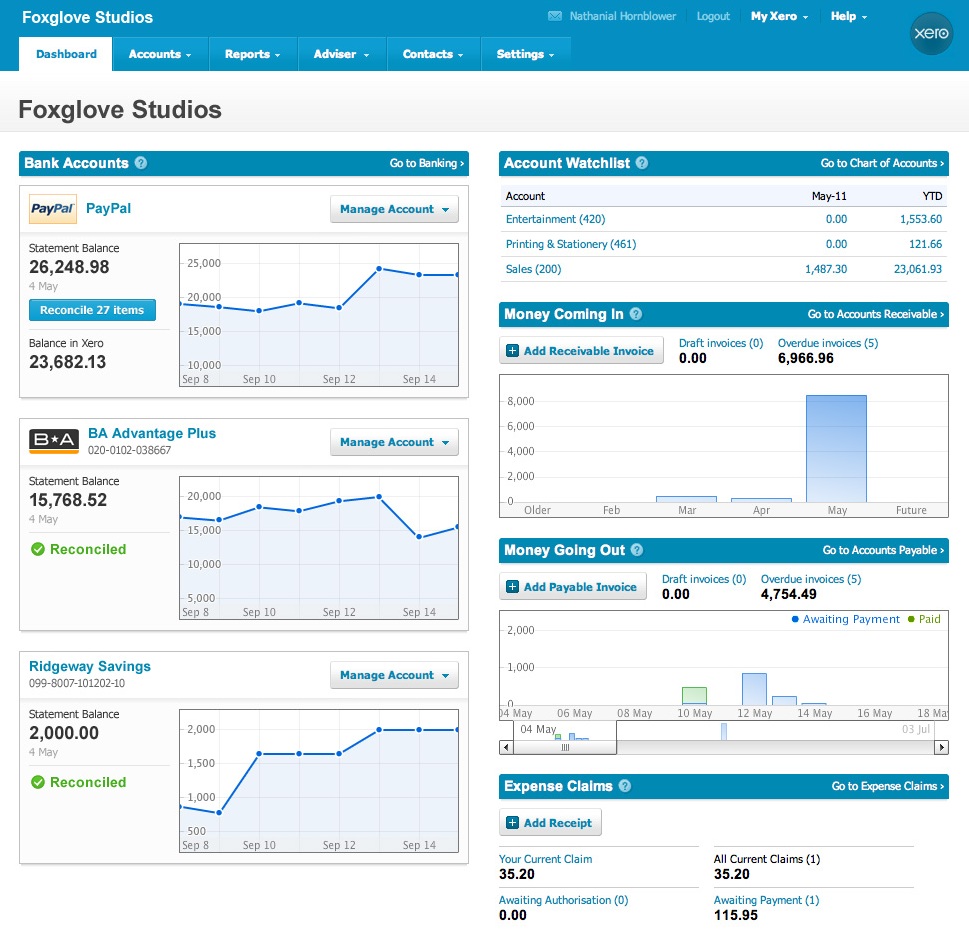 Considering your great success in the small business market, are there plans to also address larger companies?
We're purely focused on small businesses. To be more exact. we want to be the horizontal go-to online accounting application for small businesses. Part of what we're doing is building an ecosystem of partner solutions. We have an open API that has been very well received in the market. So while we focus on core accounting features for small businesses, there are lot of apps out there that integrate with us. One of the most notable ones is ADP, but there's also Salesforce and Shopify and many others. We believe that we'll never go super deep in any of the areas they specialize in, so we'll leave that to them while we continue to build out our accounting features.
So most of your customer base is currently outside the US?
We don't disclose our US customer count. The majority of our customers is in New Zealand, followed by Australia, the UK, the US, and then global. But that's just the beginning. Ten months ago, we had 50,000 customers and now we have 100,000.  So you can see our global adoption has sky-rocketed. I see no reason why this product shouldn't fit into the US market. We have our sights set on getting millions of users on the Xero platform.
How do you position yourself as a strong alternative to QuickBooks?
Most of the time a small business will choose their software based on the recommendation of an accountant. As I mentioned earlier, we offer an accounting feature. Our data is hosted at Rackspace, but it's accessible through an accounting console (on your desktop, laptop, iPad, etc). Accountants can take notes, handle reports, and manage their client base on the fly. We don't charge for this accounting application. There are no usage fees or training costs associated with it. The success of our solution, in short, comes down to usability. People become interested once they see how we manage data. We are well ahead of our counterparts in the area of helping accounting professionals, and that has proven important to winning in this market.
Of course, you can't just do one side of it. We need to make sure small businesses are aware of us. One way we're doing that is by pushing our mobile functionality. A lot of small business owners don't want to spend time in their books, but they do want to know their cash flow. So we allow them to go mobile, where you can take photos of receipts and upload them to Xero.
What does your average sales cycle look like?
It's relatively short in our experience, a lot shorter than enterprise sales. Sales cycles do go in waves, though, depending on whether we're converting someone from an existing software package or whether we're dealing with a new user. End of month or quarter or year tend to get in the way. But new users typically are up and running very quickly.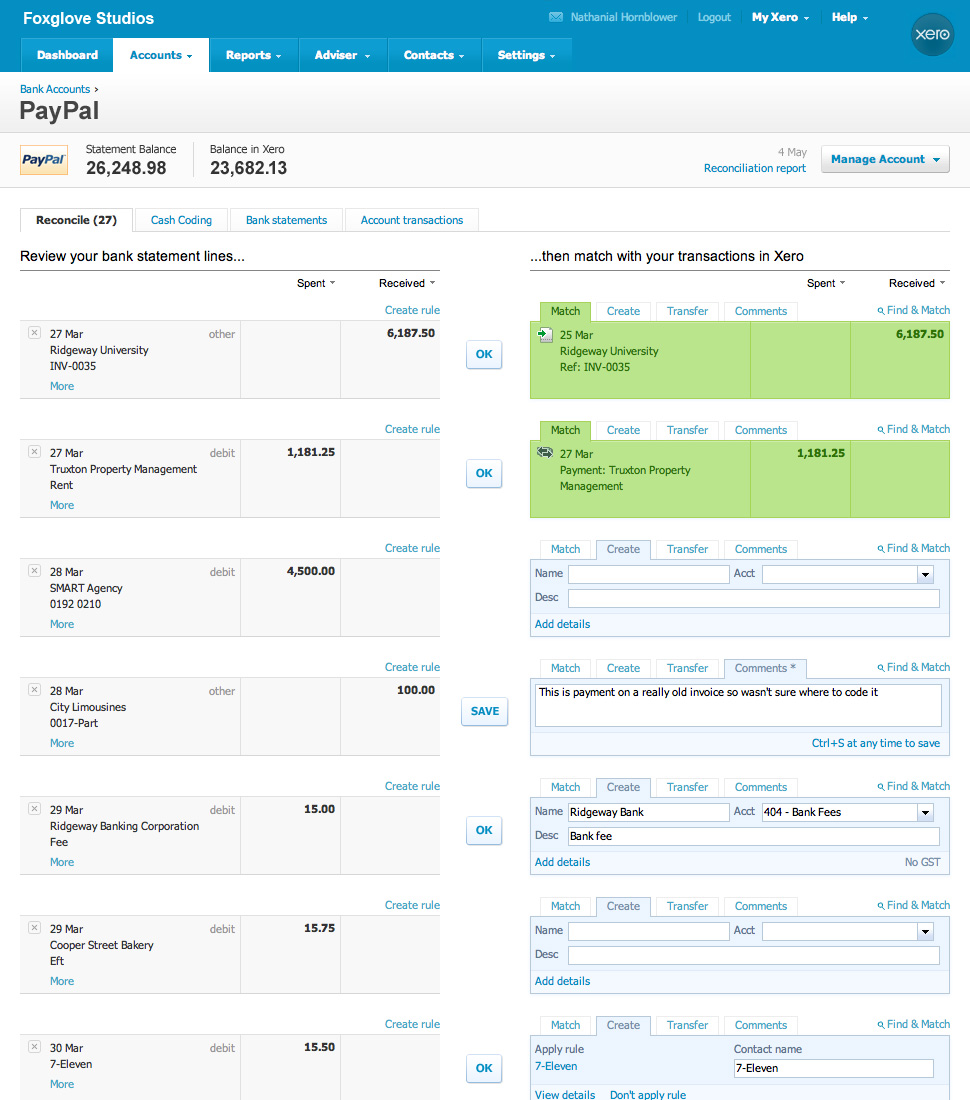 Can you comment on the office culture at Xero?
We're busy, that's for sure. There's no shortage of work. We just announced that we doubled our global team to 260+ employees. We currently have 12 people in San Francisco, but we're growing quickly. The beauty of having a small but growing team in a place like San Francisco is that it feels like we're a start-up, while in reality, we're a much bigger company.
Do you offer local support?
We have global email support. Most of our first line of support is based in the UK. Second level support is handled by the US for very US-specific issues. If you take into account our first and second level support and our email support, we have close to 24×7 coverage worldwide. We just have to fill a couple more holes.
What do you say to people who have security concerns when it comes to online accounting?
We host everything at Rackspace, and we have redundancy and backup in Chicago. The same standards apply as with online banking providers like Wells Fargo or Bank of America. So if you're banking online, you should be confident enough to use Xero online.
Finally, who do you find most interesting in technology these days and why?
There are two spaces that I think are very disruptive. One is the payment space, mobile payments specifically. There's no shortage of players in that market, of course, but I'd like to highlight VeriFone. Secondly, I like the globalization of education that the internet enables, and the idea that we can now provide a very good education framework for those who wouldn't otherwise have access to that type of education. Also, a site like Kickstarter is great, because it helps businesses who have great ideas but no capital get their products out there.
Want to read more Business-Software.com exclusive interviews with CEOs and company founders? Head over to the Behind the Software Q&A section of the blog to browse the complete collection.