QuickBooks Software Alternatives: On-Premise and Cloud Accounting Solutions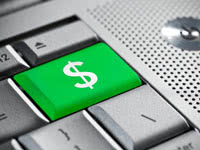 One of the most common questions we see on our community forum is, "What options do I have for accounting beyond QuickBooks accounting?" While Intuit has certainly come to dominate both the personal and business accounting market, there has nonetheless been a simultaneous explosion in the number of online and offline alternatives to the monolithic bully that is their flagship product. Of course, the difficulty in answering such a question is determining who the asker is and for what purpose they are seeking another accounting system.
For those who prefer an on-premise (i.e. offline-accessible) accounting solution, the competition's numbers are dwindling but a few steadfast companies along with some open source developers are refusing to crack under QuickBooks' pressure, and are delivering powerful products as a result.
As for the rest of us, the market for online accounting systems is a wide world of idiosyncratic features, integrated services, and personal preference. In fact, we already covered some of our favorite online accounting solutions for SMBs and have still just begun to scratch the surface. Thus, with brevity in mind, here is a selection of the best alternatives to QuickBooks available in today's marketplace.
Online Alternatives

NetSuite's online accounting software works in tandem with the other applications in its ERP software suite to provide comprehensive integration and oversight into accounting processes. NetSuite's accounting features include general ledger, flexible revenue recognition, and an always-on audit trail to ensure compliance and make company-wide accounting a less daunting task.

The appeal of FreshBooks is its compatibility across all devices and platforms so your accounts will never be further than a tap away. Its suite of features includes invoicing, expense and time tracking, report generation, and automatic summaries for tax purposes. For more information on FreshBooks, check out our FreshBooks Review here, or our interview with Chief Marketing Officer Stuart MacDonald.

Y Combinator and 500 Startups-backed inDinero offers a standalone solution to bookkeeping, tax preparation, payroll and benefits management. While it seems like their customer service may leave something to be desired, if you can pony up the $349 monthly fee inDinero offers a compliant and optimized accounting system for any business.

Intacct touts itself as the solution for businesses that require more than what QuickBooks provides. Their pay-as-you-go model means that if you're looking for a tool to remedy a specific pain point you won't end up paying for a suite of accompanying features that you don't need.

As the only system specifically designed for accountant/customer collaboration, LessAccounting makes it easy for a CPA to view all of their clients' books using a single login and dashboard. On the client side, small business owners can manage their bookkeeping and invoices, set up recurring transfers and reminders, and file taxes. Learn more about LessAccounting in our interview with co-founder Allan Branch.

Outright is the solution for small business owners who are simply in over their heads. If you have multiple accounts spread across banks and businesses, Outright will consolidate all of your bookkeeping to give you unparalleled oversight of your cash flow. Their base service is free, and for an additional $9.95/month you can add automatic quarterly and annual reports plus sales tax tracking.

If Wave had to be described in one phrase it would probably be: "All automated everything". Wave automatically imports your data, updates it, generates reports based on it, and then pays your bills and your employees without needing to be told. If control is your thing, Wave might not be for you; but if you're looking to manage a relatively simple business ledger with minimal time expenditure, meet the perfect free-for-life solution.

One of the most popular online QuickBooks alternatives, Xero offers a rock-solid platform presented in an intuitive interface. All of the necessary accounting functions are addressed including general ledger management, import and export of financial data, invoicing, reporting, bill pay, and tax filing. Xero's greatest strength, however, is its extensive add-on library which allows for easy integration with payment gateways like PayPal, CRMs like Salesforce, and time management software like Harvest. Read our interview with President of US Operations Jamie Sutherland to learn what Xero sees as its greatest strength compared to QuickBooks.


Yendo is an excellent choice for small businesses that need a functional accounting solution at a reasonable monthly price. For $9/month Yendo will handle all of your basic accounting needs and can be upgraded to accommodate five users for only $26/month.
On-Premise Alternatives

If you were wondering where MYOB went, look no further than AccountEdge Pro. Offering many of the same services as QuickBooks at a significantly lower price point, AccountEdge Pro gives you invoice templates, account import and management, customer and time tracking, multi user access, inventory management, and payroll processing starting at $299 for a single user.

If you're a fan of open source software or are looking for no-frills accounting software that's cheap as free, GnuCash is right up your alley. GnuCash provides true double entry accounting with no limit to the number of accounts managed and an array of useful features like transaction scheduling, report generation, customer and vendor tracking, invoicing and bill pay, and tax preparation all on the operating system of your choice.

Manager, another free alternative to costly desktop options, is aimed at the SMB owner who wants to manage his/her own accounting but doesn't have much experience with the more technical aspects of bookkeeping. By exchanging accounting terms for plain language, anyone can easily manage their own money in, money out, sales and purchase invoices, chart of accounts, and journal entries. Manager also automatically generates balance sheets, profit and loss statements, tax summaries, and general ledger summaries.

Formerly Peachtree, Sage 50 is essentially the same product with a new label to bolster Sage's brand recognition. Sage 50 is a one-to-one replacement for QuickBooks when it comes to managing accounts, payments, collections, and customized reporting with added features for tracking inventory, planning purchases, and expanding service offerings. If the $369 price scares you, Sage also offers a cloud version of its software called Sage One for $39/month.

Much more than just an accounting system, xTuple's PostBooks is an all-in-one solution to every organizational need your business might have. The accounting portion of the program includes general ledger, accounts receivable and payable, bank reconciliation, and financial reporting all backed by fully integrated CRM and inventory management tools. As with the other open source solutions, PostBooks is available for all operating systems.
Looking for more information on top-rated accounting software solutions? Browse leading product reviews and helpful blog posts on the accounting software resource center. To find the best solution for your business, download the free, Business-Software exclusive Top 15 Accounting Software report where we compare the top products by pricing and key features.