The 8 Top Small Business Accounting Software Tools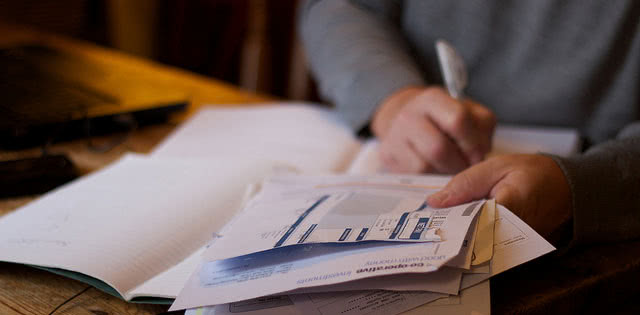 Once upon a time, running a small to mid­size business was a pen-and-paper affair. In today's bustling technology-driven world, however, managing employees, processes and finances requires adept juggling of tasks and information. Performing daily duties has become virtually impossible without the aid of software, including the oversight and delegation of fiscal resources.
Nowadays most business owners choose between enlisting the help of a professional and investing in a top small business accounting software platform to manage their finances — relying on manual calculations is simply too time-consuming and arduous. And while the cost of enlisting an accountant can be high (and potentially superfluous for a very small office), the second option of purchasing software includes an almost baffling array of products.

I'm an SMB; Why Do I Need Accounting Software?
Aside from the fact that accounting programs make it simpler and more efficient to keep your books in order, the biggest advantage to investing in an accounting solution — specifically one designed for smaller companies — is the guaranteed accuracy that it offers by digitizing all accounting activities.
With the capacity to handle general ledgers, accounts payable and receivable, profit and loss statements, annual balance sheets and cash flows, an SMB-specific accounting solution can centralize all of your financial tasks and eliminate much of the manual computing traditionally associated with accounting. Even better, many options come with built-in or add-on functionality for invoicing and payroll needs to ensure easier oversight of all business-related finances.

Choosing from the Top Small Business Accounting Software Tools
Your business will reap immense benefits from investing in an SMB accounting tool, but before you can enjoy said advantages, you must sift through the dozens of platforms available. The number of accounting software solutions designed for smaller companies has grown exponentially in recent years. And while the widespread availability of options is great for business on a budget (as many SMBs are), the sheer amount of tools can be intimidating, if not downright frightening.
Luckily the Business-Software.com team has compiled a list of the leading contenders in the industry to help. Read on to learn all about the best accounting software options for your small business accounting needs — we've even divvied them up into handy categories based on specific capabilities and qualities.
Simple-to-Use Accounting Tools
1. QuickBooks Online

Consistently ranked as one of the top products for small businesses, Intuit's QuickBooks excels in part because it offers a spectrum of solutions that spans small firm accounting up to big business finances. The vendor even offers variations of its solutions tailored to specific fields, enabling SMBs to reap the benefits of an industry-specific solution without the hefty price tag. The company's web edition of their flagship product, QuickBooks Online, includes an easy-to-use dashboard that's perfect for amateur users.
Noteworthy Features:
Captures and stores digital images of receipts
Provides one-click reports on key business performance indicators
Reveals payroll details in the same interface (when payroll function is turned on)
Pricing:
QuickBooks Online's Simple Start edition starts at $9.99 per month, while the Essentials and Plus versions cost $19.99 per month and $29.99 per month, respectively.
2. Kashoo

With Kashoo, small businesses can streamline all basic accounting tasks in the company's easy-to-maneuver dashboard. The software includes tools for invoicing, data entry, expense management and financial reporting. As a bonus, Kashoo offers multiple channels for support: phone, email, live chat and social media. The Business edition of Kashoo also comes with helpful features like accountant access and payroll integration to ensure all of your company's standard financial management needs are met.
Noteworthy Features:
Simplifies income and expense entries
Secures your data with automatic backups and encryption
Allows for easy collaboration and bookkeeper or accountant accessibility
Pricing:
Kashoo's Business edition costs $20 per month to use.
Mobile-Friendly Accounting
3. FreshBooks

Designed to speed up the invoicing cycle, FreshBooks provides cloud­-based accounting ideal for SMBs with extensive invoicing, time tracking and expense management needs. The software has a myriad of impressive features including comprehensive billing tools that allow users to create customized invoices, track client views and receive recurring payments — tools that happen to be accessible from FreshBooks' Apple and Android apps.
Noteworthy Features:
Simplifies invoicing with an auto-billing function
Connects to thousands of banks and credit cards for automatic expense imports
Enables easy collaboration with team members via team timesheets
Pricing:
FreshBooks starts at $19.99 per month, with additional packages featuring more robust functionality available as well.
4. Xero

Another accounting option ideal for those seeking a mobile-friendly solution is Xero, a web-based tool with a clean and aesthetically pleasing interface. The core Xero product simplifies oversight of cashflows, invoicing, payments and payroll, while the Xero Touch feature offers access to all of the platform's helpful features for users on the go. With the Standard and Premium editions of the software, organizations can also control employee payroll without juggling a separate solution for time tracking — Xero comes with built-in timesheets for monitoring attendance.
Noteworthy Features:
Allows you to manage fixed assets and edit depreciation schedules
Integrates with more than 350 apps for easy interlinking of software tools
Includes free 24/7 support with Xero's team of accounting experts
Pricing:
The Starter edition of Xero runs $9 per month, while more advanced plans cost upwards of $30 per month.
Free Accounting Software
5. Wave

Wave's free accounting solution includes accountant-approved tools to help your small business manage its finances hassle-free. Even more helpful, Wave's accounting and invoicing tools are designed to work smoothly together, meaning you can monitor A/P and A/R and invoices from the same platform at no extra cost. What makes Wave such a great option for SMBs and startups is that the company does not have any pesky usage limitations — the main applications are free to use regardless of frequency, number of customers or amount of invoices.
Noteworthy Features:
Connects to bank accounts, PayPal and other data sources for automated syncing
Creates reports for balance sheets, sales tax and more
Works with personal finance tools
Pricing:
Wave's accounting application is completely free to use, as is its invoicing tool. Adding payroll starts at $9 per month, and credit card payments are also available for an additional fee.
6. GnuCash

GnuCash is a free open-source accounting platform with a simple UI that ensures small business users aren't bogged down with complicated features. The solution includes tools to manage payroll and budget, as well as standard accounting capabilities such as invoicing and transaction entries. GnuCash is ideal for a very small business with fairly basic accounting needs, as the platform includes many must-have accounting capabilities but does not offer any channels for product support.
Noteworthy Features:
Includes localization function that handles international currencies
Creates customizable graphs of user-defined data
Tracks stocks, bonds and mutual fund accounts
Pricing:
GnuCash is free to download.
In-Depth Accounting
7. Sage 50

For SMBs in need of a solution with more robust financial capabilities, Sage 50 includes a range of functionality suited to businesses with inventory to oversee and larger quantities of fiscal data to manage. One of the standout components of Sage 50 is that each version of the software helps manage financial activities of different degrees of complexity. In the base edition of Sage 50, users can manage all key accounting tasks, while the higher-level options offer advanced accounting tools for budgeting, purchase order creation and change order processing. And because Sage 50 goes beyond simple accounting activities, the software provides tutorials, on-screen advice, downloadable guides and one-click support via chat.
Noteworthy Features:
Organizes tasks in visual workflows
Stores all customer details in a single database
Includes drill-down financial statements and reporting
Pricing:
Pro edition costs $299 per year for one user, while the Premium edition (for one to five users) costs $449 per year. The Quantum Accounting version costs $1,499 per year and includes up to 40 users.
8. Zoho Books

For small companies on a budget looking for comprehensive accounting software, Zoho Books can serve as a perfect fit. The solution offers all of its features for one price and includes unlimited bills, expenses, customers and vendors. In addition to standard invoicing and oversight of transactions, Zoho Books incorporates inventory management, time tracking, manual journals and financial reports. The platform also integrates with other Zoho products to streamline your office activities, plus provides add-ons for Google Apps, payment gateways and tax tools.
Noteworthy Features:
Manages tax-related activities and tax-exempt clients
Logs all client history in an easily accessible dashboard
Provides a self-service portal for customers to review and pay invoices
Includes native apps for iPad, iPhone, Android, Windows phones and Windows Surface tablets
Pricing:
Zoho Books costs $24 a month for one organization.

Want to check out all of the options available for your small business accounting needs? Browse our free Top 15 Accounting Software Report to review comprehensive profiles on the leading accounting software solutions.
[Photo courtesy of flickr user kate hiscock.]