New Guidelines Make Facebook Promotions Easier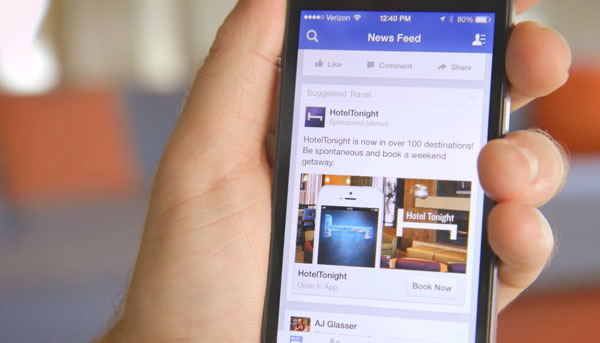 Digital marketing is ever-changing. With new developments and trends always arising, there have been some recent changes to Facebook's promotion guidelines that now make it easier for social media marketers to deploy promotions and contests.
Facebook Promotions Through the Years
Back in the day, if brands wanted to run a contest on Facebook, they were required to spend thousands of dollars in advertising to support the contest. Facebook later removed that requirement, but did maintain that if a brand wanted to give away any sort of prize (even one as small as a $10 gift card), the contest needed to be deployed via a Facebook application.
These Facebook applications required either a third-party developer or sufficient internal resources to build a Facebook Canvas Page with HTML, JavaScript and CSS. That's a lot of resources for a little giveaway! In addition to this requirement, Facebook prohibited brands from requiring users to comment or "Like" a Facebook page, photo or post as a form of entry into a contest.
Facebook Promotions: What's New?
Thankfully, these rules are all in the past. Facebook recently revised its Page Terms, removing the requirement that promotions can only be administered through apps. Now, promotions can be deployed via an application or on a Facebook Page timeline. With the ability to use Facebook Page timelines to run a contest, brands can now collect entries in the following three ways:
By requiring that a consumer "Like" or comment on a specific Facebook post (or page)
By requiring that a consumer send a message to the page
By requiring that a consumer "Like" specific photos or posts as a method of voting in the contest

Another change reflected in the new Page Terms states that Facebook promotions cannot encourage consumers to tag themselves in content that they are not actually depicted in. According to this new rule, brands cannot ask consumers to tag themselves in a picture in exchange for entry into a contest. This change prevents brands from forcing consumers to mass-tag a photo that is not relevant to that consumer's actual Facebook activity. For example, promoters cannot require a consumer to tag him or herself in a photo of an energy drink, if that photo is not relevant to their actual personal life.
What Do These Changes Mean for Brands?
Simply put, brands don't need to allocate tons of resources to developing elaborate applications if they want to leverage their social community to deploy a contest. A contest can be up and running as quickly as the company can send out a Facebook post.
Also, because the mechanisms for entry ("Liking" or commenting on a specific page or post) create organic stories within the Facebook News Feed, brands can count on their promotions to spread to those who aren't already connected to their Facebook Page. This added potential for increasing reach is great news for marketers who are trying to watch their marketing budgets, as these individuals can now increase reach without spending a lot of (or any) money on advertising.
There are still some practical considerations to keep in mind when deploying a Facebook promotion or contest, even if the process has become more reasonable for brands. Primarily, marketers still need to allocate resources to comb through contest entries. While many social conversation aggregators will pull in posts on a brand's Facebook page, these aggregators do come at a cost, both from a monetary standpoint as well as human capital (in order to build out the queries to obtain the data).
When a brand uses "Likes," comments and messages as a form of entry, they need to ensure that they have the resources to manually record all of the contest entries in order to select a winner, since this data is not as easily aggregated.
Overall, the new changes to Facebook promotions are a huge win for brands that are active on Facebook. As with any marketing initiative, proper planning is vital in order to ensure that the promotion has both a purpose and sufficient resources in order to make it successful.
Looking for more information on the best social media tools? Browse our social media tools resource page for blog posts, product reviews and exclusive content.