From the Community: Non Cloud-Based CMMS/Fixed Asset Management Software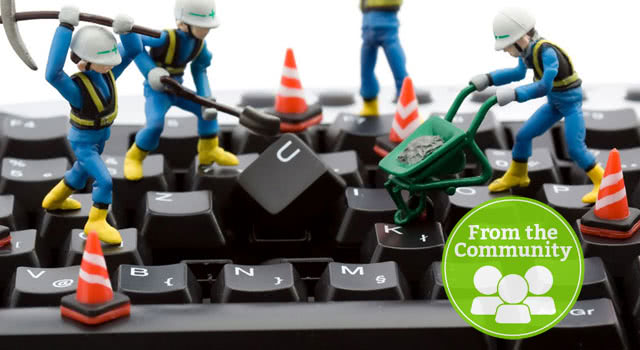 Welcome to From the Community, where we highlight questions from our community members. Join us each Friday as we dive into the featured inquiry. To submit your questions, head over to the Business-Software Community.
Computerized Maintenance Management System (CMMS), or Fixed Asset Management, is a very archaic name for a very relevant type of software.
At its heart fixed asset management is a centralized system for managing the entirety of a company's maintenance operations. That applies to maintenance of properties, facilities, pieces of equipment and just about any bits and bobs that would count as a fixed asset. The unifying principle behind all of them is the fact that these are assets that require regularly scheduled maintenance as well as on-call repairs and/or tweaks from maintenance experts.
In essence the value fixed asset management provides is very similar to that of field service management (FSM), that is to say, bringing modern quantitative functions like predictive analytics and inventory control into a function that was traditionally seen, at least outside of specialized fields, as pretty low tech.
This week's question is from Vince W., who asks, "Are there CMMS softwares that are not web based? Why is web based better than a one-time purchase software?"
We've touched on the cloud vs. on-premise debate has been going on for years now, but rarely in the context of CMMS/fixed asset management specifically. Let's take a look at the two delivery models and how they stack up.
Fixed Asset Management: Cloud vs. On-Premise
Like with every type of enterprise software, there are bevy of different fixed asset management solutions available in either cloud or on-premise deployments. In fact, of the 10 products we profile in our own exclusive Top 10 Fixed Asset Management Software Comparison, 8 of them don't discriminate between the two, offering both SaaS and on premise.
In response Vince's question though, despite all the mainstream buzz over all things cloud and/or SaaS-related the past few years, there are still distinct advantages to going with on-premise deployment. Here are a few of the top ones:
Security: Data security in the cloud has improved in leaps and bounds, but there are certain elements that are just going to be more secure when kept on premise. This is especially relevant for industries like health care, where Vince is based, where maintaining data security for anything that could be even remotely customer facing is of vital regulatory importance.
Up-Front Pricing: Depending on the organization's own unique use cases, it could turn out that a one-time lump payment for an on-premise asset management solution turns out cheaper than a cloud-based system. Working in cloud essentially works on a subscriber basis with access to the product provided so long as the organization keeps up with a regularly scheduled service fee, typically either monthly or annual.
Less contract juggling: One of the things with cloud-based software you don't hear so much talk about outside of user groups is the tendency to lock client organizations into contracts. While, for obvious reasons, very few vendors are out there with the intent to exploit their clientele, not being extra attentive on all the stipulations in a subscriber contract can create endless headaches when it comes to data migration and service cancellations.
On-Premise Fixed Asset Management Offerings
Here are two select solutions that exclusively offer an on-premise fixed asset management solutions:
Sage Fixed Assets


UK-based Sage is a business software industry veteran, and while they're known in the U.S. primarily for their accounting and ERP solutions, this fixed asset management system isn't any slouch either.
Sage Fixed Assets provides multiple levels of detail tracking with built-in reporting, intuitive tools for asset accounting and depreciation as well as automated real-time inventory control for maintenance-related resources.
IFS Enterprise Asset Management

IFS' offering comes alongside its strong manufacturing software product suite. On-premise-only IFS Enterprise Asset Management offers up a full log of equipment repositories, preventative maintenance as well as reactionary, management of spare parts, various different process optimization tools and workforce management specifically for maintenance staff.
Need More?

Don't worry if you need more detailed information on CMMS/fixed asset management—we've got you covered. Our first recommendation would be to register for our exclusive Top 10 CMMS Software report, where we compare 10 of the leading fixed asset management on the market according to key features, pricing and technology model (cloud, on premise and everything in between).
Additionally, take a look at our comprehensive asset management research page. Here we compile all our related blog content, reports and product reviews. It's a perfect place to start if you're just diving into the initial research on a prospective software purchase.