How Nonprofits Can Use Mobile Tools to Succeed in 2015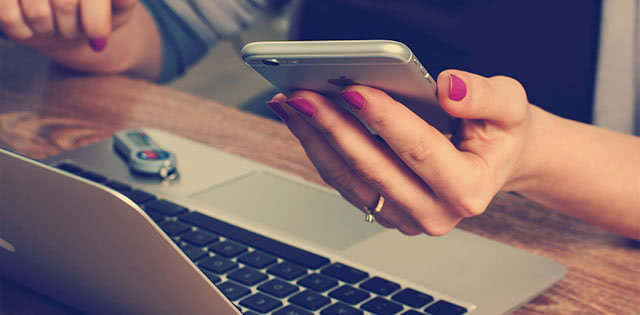 In the current technological age, people everywhere are changing the way they explore organizations and businesses online. Consumers have switched from viewing websites on computers to more convenient mobile viewing options. People find time to check news and entertainment, look up information and connect with one another, all on their smartphones. It's natural, then, that consumers are more likely to contribute to and interact with mobile-oriented nonprofits. In order to stay relevant, nonprofit mobile platforms have become increasingly essential to help maintain donor contribution and satisfaction.

Mobile Use Takeover: What The Statistics Reveal
Mobile-driven traffic is the future of websites, and nonprofits can use mobile tools for mobile-based website optimization. A research study conducted on American internet traffic shows the dramatic increase of mobile web traffic versus non-mobile web traffic. One study by eMarketer reveals that local mobile searches (85.9 billion) are projected to exceed desktop searches (84 billion) for the first time in 2015. This new information is extremely important for nonprofits that have not optimized their sites for mobile use, because they are neglecting potential viewers and donors.
An interesting statistic from Forbes illustrates that "61 percent of customers say that if they don't find what they're looking for (probably within about five seconds), they'll click away to another site." Consumers today want instant information at their fingertips, and mobile platforms allow people to check out philanthropic content when it is most convenient and accessible for them.These statistics are eye-opening, and critical for companies conducting business both online and offline; fortunately there seems to be one simple answer: go mobile.
Advantages of Going Mobile
In the world of nonprofit organizations, there are numerous benefits to mobile platforms — most importantly, an increase in traffic. With more visitors to a nonprofit site, it is likely donations will increase as well. But the fact of the matter is, "84 percent of nonprofit organizations have not made their donation websites mobile-friendly ━ one of many reasons why online fundraising campaigns fail," according to research done by the Chronicle of Philanthropy. It is imperative that organizations make information accessible, or it runs the risk of never being viewed.
Research shows that consumers viewing philanthropic services on a mobile device are more likely to make a quick emotional decision to donate, as long as the donation process is not too complicated. In the past, both social networking sites Facebook and Twitter have beta-tested "buy" buttons that are mobile-friendly. Similarly, many nonprofits have invested in "donate now" buttons with hopes of increasing donation numbers from impulsive viewers.

Successful Nonprofit Mobile and Social Campaigns
Many nonprofit organizations are also implementing software that uses social platforms to gain contributors. After the recent earthquake disaster in Nepal, the organization Global Giving established a "text-to-give" campaign where users could text to donate $10 to the cause. This simple social campaign is successful because it is accessible, easy and effective.
Another extremely relevant component of philanthropic services is video. Nonprofits can utilize social media platforms to share videos while telling a story or sending a message. One example of a successful video campaign is the ALS Ice Bucket Challenge, a fundraising phenomenon that raised over $100 million for ALS research. This video challenge was not only fun and interactive, but successful in raising both money and awareness for the cause.
One well-known organization, The Humane Society, is accessible through text messaging, Facebook, Youtube, Twitter, Pinterest, Flickr, Instagram and Google+. With these mobile and social media outlets covered, it is more likely that people will come across the organization, therefore spreading awareness and increasing donation potential. Other nonprofits that have joined the mobile and social trends are the American Booksellers Association and the Monterey Bay Aquarium.

Software to Help Nonprofits Mobilize
In order to reap the benefits of going mobile, nonprofit companies can use various software applications to help with the transition. These platforms make it easy for organizations to connect with users, track donations and add interactive functions such as photo or video.
The Databank

For software with social media aspects, The Databank implements a communication feature that connects participants through social media, email and text messaging. A nonprofit could use this software to raise awareness for their cause by promoting through social media platforms such as sharing on Facebook or retweeting on Twitter. The software's other key features are listed below.
Key Features
Best suited for small to mid-sized nonprofit organizations
Three packages: Essentials, Fundraising and Advocacy
Facebook integration and other add-on solutions
DonorPages

A big name among nonprofit organizations, DonorPerfect also integrates social media into campaigns with a tool known as DonorPages. DonorPerfect created this software so that nonprofits are able to customize easily recognizable graphics associated with their cause. They could then start an Instagram photo challenge using the graphic to spread awareness.
Key Features
Unlimited fundraising sites, pages and forms
Easily brand sites with graphics and content
Displays top fundraiser list to encourage friendly competition
Unlimited DonorPages for sites, events, memorials and ongoing campaigns
Cosm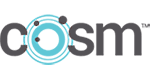 Another nonprofit software company, Salsa, developed the platform Cosm. Cosm offers social media features such as Salsa Sharing, an easy way to share actions, donations and events all in one convenient place. An NPO could host a promotional event and use this software to manage their event registration, then spread the event information on the most prominent social media sites.
Key Features
Customizable images, descriptions and tags
Automated exports for sharing progress and results
Platform for event registration, payment processing, social media promotions, etc.
Whether your nonprofit organization is looking to gain more donations, more awareness, or both, mobile accessibility is the answer. Making NPO sites available for mobile access will allow people to check out organizations when they have the time, on their mobile devices. Encouraging sharing, posting, videos, pictures and social media connections will improve the likelihood that a nonprofit will gain recognition and future donors. In the technology-driven world we currently live in, it is critical that nonprofit organizations evolve to include mobile platforms in their fundraising efforts.

For more on trends in the nonprofit industry, visit the nonprofit section of the Business-Software.com blog.
[Photo courtesy of Wilfred Ivan.]