Not Just Sales – CRM Software Can Do a Lot More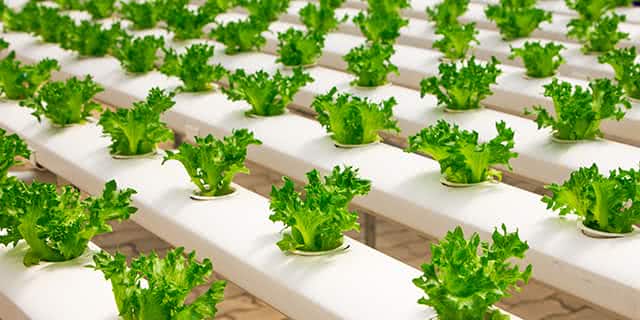 The meaning of CRM and CRM software has been so diluted that now, when people hear about it, they will think of sales software. However, CRM software helps organizations with more than just sales – the software is a powerful tool that helps organization improve the way they handle their relationships with their customers and ensure loyalty and recognition. The software's features help plan and execute processes that will allow organizations to streamline and standardize their CRM efforts across the board. Indeed, CRM software is not just about sales – it can do a lot more for organizations.
A comprehensive solution
Organizations today understand the value of CRM, and therefore, are willing to invest in a good tool that will help them grow their business. However, fragmented solutions that help manage bits and pieces of the process will be of no use for them. What they would need is a single tool that can help them with the whole gamut of CRM operations, and this is what the comprehensive solution can do for them.
In fact, many vendors now offer pre-integrated platforms that can completely change the way organizations manage their business processes – instead of working in silos and having disjointed business functions, they can now have a comprehensive tool that allow all of them to collaborate efficiently. Also, these platforms have open architecture, which means you can easily integrate your other solutions and run everything smoothly.
A content management tool
In the course of CRM, organizations have to deal with a lot of content. Instead of managing this using a separate content management tool, you can do this with the CRM tool. Marketers might want to send some collateral to the prospect, the sales reps might need to maintain information about leads and opportunities and the service team might need some information about a client. Also, the software can be used to automate the sending of collateral to leads and opportunities periodically. CRM software can also act as a data management tool, and organizations can use it as a repository of data and intelligence.
Communication
Communication is one of the most important, if not the most important, aspects of CRM. In fact, more than half of CRM is effective communication, and organizations need to have tools and solutions that will allow them to maintain constant communication with their customers. The CRM tool brings all communication on to a single platform, and allow CRM specialists to communicate internally and externally effectively. Tools for phone and chat communications can be integrated with the software to make it the be-all and end-all platform.
Better handover of clients
In CRM, multiple departments hand over clients to the next in line as they move down the funnel. Initially, the marketers identify prospects and target them to convert them into leads, which are then handed over to the sales reps who try to complete the deal and hand over the client to the customer service team. In the absence of a comprehensive CRM tool, this hand over is done haphazardly, and information is not often communicated to the right places optimally. The CRM tool can remedy that and ensure that hand over from one team to another happens systematically and effectively.
Visibility, analytics and reporting
One of the great advantages of bringing all the CRM efforts onto a single platform is that organizations will now enjoy complete visibility into all aspects of CRM. By simply logging in and checking the dashboard, stakeholders can gain an instant understanding of how things stand and where they are likely to move. Also, the visibility allows users to plan and implement campaigns better.
The other aspect that allows organizations to improve their CRM efforts is the analytics that come as part of the software. These analytics allow users to measure their efforts and the performance of the process to see what needs to be done to improve it.
Of course, simply analyzing the process is not good enough – the results of these analyses must reach the right people in order for them to make decisions more intelligently. This is where reporting comes in. The software offers users the chance for flexible reporting that allows them to keep all the pertinent stakeholders informed. In fact, analysis and reporting can also be automated – if the CEO wanted a report on the daily performance of the sales reps every Monday, the software can be programmed to deliver the same.
The CRM specialist's best friend
A CRM tool is the best friend CRM specialists can have. The software will assist them with all tasks that they need to perform and equip them with all the knowledge and intelligence they will need to optimize their efforts. It automates tasks like data entry and data transfer, and allows users to maintain excellent customer relationships.
It is not a stretch to say that CRM software is a must-have for all kinds of organizations around the world. It enables and empowers sales reps to sell better and help them improve loyalty and retention. It offers them competitive advantage, and become smarter in their approaches.
Visit our free Top CRM Software reports for more information.
Photo courtesy of Pexels user Jatuphon Buraphon.