How Payroll Software Can Improve Multi-Company Accounting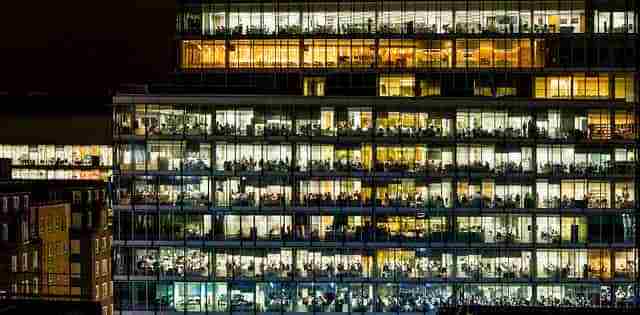 Managing payroll for multiple companies is a big task. And the more locations you manage, the bigger the task becomes. Whether it's paying employees, managing employee information, running reports by location or the multitude of other payroll functions you must handle for multiple locations, you need a way to stay organized, accurate and timely. Here are some ways your payroll software can help.
Manage Unlimited Companies
If you manage the payroll processes for multiple companies, it's crucial for you to have the ability to keep track of them separately. Many payroll systems allow for just one company, some have a limit for the number of companies you can manage within the system while others allow for unlimited companies. Due to the variations in payroll systems, be sure you choose a system that can grow with your business and handle all of the different companies for which payroll is needed.
Track Data by Location, Department, Project, etc.
Recording payroll data for different companies can be a helpful tool and provide useful insights. For instance, maybe you want to compare the labor costs by department or by location. Setting up and tracking that information in your payroll system makes it easy to pull reports and compare information at any time.
Direct Deposit with Publish Pay Advice
Managing payroll for multiple companies means that you may not be near enough to some of the companies to deliver physical paychecks to each employee. This geographical issue can be solved by paying employees via direct deposit, and delivering their pay advice or "stub" electronically via e-mail. Direct deposit eliminates the need to print anything at all, which also saves money on paper, ink, time stuffing envelopes and other valuable resources.
Multiple State Tax Filing
Having multiple companies typically involves paying taxes in multiple states, and you must be certain your payroll software can handle that capability, since not all systems do. The best way to ensure your system processes multiple-state tax filing is to implement a system that can handle the tax forms for all 50 states! Even if you don't require it now, chances are you will down the line.
Import Time Electronically
To streamline the entry of pay for multiple companies, importing time directly from an electronic source can be helpful. A digital time clock, for example, allows you to import times and populate the hours directly into your payroll software program, reducing errors by eliminating the double entry of information. Other ways to capture time include hand-held time capture devices and online time entry.
Customized Reports
No two businesses are alike, and that's why each business has its own way of running reports. When doing payroll for multiple companies, the ability to run every report the way your company desires can be extremely helpful. Customize payroll reports to the exact specifications each company chooses, and then save and name them for easy access whenever you want to run them in the future.
Check Designer
Each company's payroll likely requires different check designs or styles. One way to manage these differences is to use your payroll system's check designer to create and save appropriate check designs for each company. Many designers will allow you to add, delete or edit fields of information, and even add a logo. You can even go a step further and print checks on blank check stock using MICR encoding. The MICR function also allows you to print a custom signature on pay checks, which can be especially helpful in a case where the person signing is not available.

Ready to find the best payroll software for your business? Without the right software, managing multi-company accounting tasks can seem burdensome and difficult. Find the right software for the job by downloading our free Top 10 Payroll Software report to compare pricing and key features from the industry's top solutions.
This post was republished with permission from Red Wing Software
Photo courtesy of flickr user heather buckley.