Hot or Not: A Look at the 3 Leading Payroll Solutions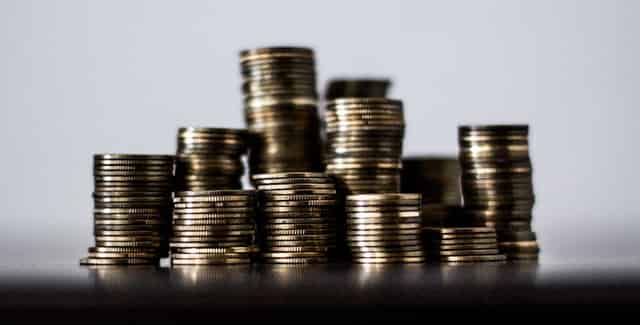 With January (already) in the rearview mirror, it would be wise for you to take stock of 2016 thus far. Were you able to stick to that resolution, stay on top of your to-do list or perhaps settle into that corner office? Whether you're spending hours getting brought up to speed in a new role or simply re-committing to your current position, it's imperative to make note of where you have been– and more importantly — where you are headed.
Now let's set aside the new year, new you cliches, and focus on the task at hand that will make your life easier and save you time. With payroll solutions seemingly popping up like Whack-A-Mole, it can be difficult to choose a platform that best fits your company's needs. Budget, especially for smaller businesses, is key when shopping for software. But before you scope out the bargain solutions on "Bluelight Special," be sure to check both the functionality and ease of use. Oftentimes companies rush to adopt a cheaper option, only to find that it doesn't fit their business model as well as they had anticipated.
Continue on for our introductions to the three leading payroll solutions that are sure to keep you happy and sane for the year to come.
Intuit Online Payroll


Intuit, the Mountain View, California–based company, has dominated the tax and accounting market since its inception in 1983. Not surprisingly, being one of the most cost-effective providers on the market, a majority of business owners have used or considered using Intuit's products at one point or another.
There are three available tiers to choose from, each with more functionality and creature-comforts than the latter. That being said, even at the most basic level the tool comes equipped with simple hour input, the power to integrate with QuickBooks, paper-check printing capability (or direct deposit) and free expert support with year-end assistance. Something shoppers should keep in mind: the tool is available in two delivery methods, within QuickBooks or online (which doesn't require QuickBooks to function).
Notable Features:
Automatic federal and state tax calculations.
Accessible from iPad, iPhone or Android.
No tax penalties, guaranteed with purchase of the top-of-the-line Full Service package.
Sage Payroll Services


Per the company website, Sage was developed as an accounting solution in a pub by a UK professor and some students back in 1981. The company has since expanded to golf-umbrella status, providing companies with quality accounting, ERP, payroll, asset management and payment solutions.
With only two available options, payroll teams must select between Payroll Essentials and Full Service. Ideally, Sage advises that teams of 11 or more opt for the Full Service package, as it better accommodates the employee count and advanced functionality that larger companies utilize. The application offers users multiple options when completing reports and deductions, and even offers seamless integrations to accounting solutions. While there is a jump in price-point, the additional features and customer support options may be worth a second look.
Notable Features:
Allows for direct deposit, paycards, client-generated checks and even delivered checks in higher-tier package.
Time and attendance tracking with integrated PTO, overtime, tardiness and time-off management.
Array of 26 standard reports, with custom reports in Full Service package.
ADP Payroll Services


To many, ADP is synonymous with payroll and HR (for both startups and Fortune 500s). Originally founded in 1949, ADP is the oldest brand in the bunch and holds the tested-and-true stamp of approval for over 65 years. In addition to payroll solutions, ADP is also one of the leaders in time and attendance tracking, benefits administration and HR management.
Like Intuit, ADP offers customers three options in terms of cost and function. On one end of the spectrum, the Essential Payroll option offers a quality experience for basic payroll and tax purposes. On the other end of the spectrum, ADP offers the Complete Payroll + HR package, which bundles a wealth of advanced payroll and HR features together. Granted, ADP's available tools are at the higher end of our spectrum, though we can assure you that they're not the most expensive on the market.
Notable Features:
Securely and conveniently process payroll by computer mobile app or even a phone call.
Complete 1099 and W-2 completion forms with QuickBooks, Xero and Creative Solutions integrations.
General HR and compliance tools available to all tiers, with more advanced HR features such as help desk, background checks and applicant tracking within the Complete Payroll + HR line.
There you have it, folks. Like the 40-something starlets at the Golden Globes, these three payroll tools are still some of the most attractive, despite their age. For more information on these three tools and some of their contenders, download our free Top 10 Payroll Software Solutions Report today.
Do you agree with our assessment or have another name for the running? We want to hear from you! Give us a shoutout on Twitter @BiznessSoftware and let us know who you think the top payroll software provider is.
[Photo courtesy of Agnieszka]