3 Truths and a Lie About HCM Software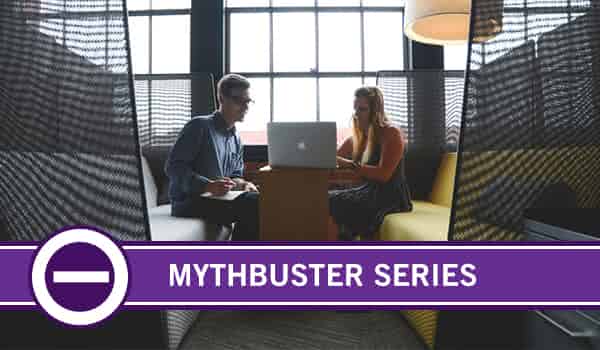 Human Resources is arguably one of the most important components of a company. Often called the backbone or the lifeblood of an organization — HR oversees the people who are responsible for making a company's world spin. Despite being a pillar within any company structure or size, management of the labor force is often one of the weakest links.
To combat a crumbling facade, companies implement human capital management (HCM) software. The primary benefit of an HCM solution is the centralization of the necessary data and records to manage personnel — including recruiting efforts, training, attendance, management and benefit administration. Moving beyond the simple logging systems of yesteryear, today's solutions aim to foster a unique and meaningful relationship between the company and employee.
Finding the right HCM solution to fit your company's needs isn't as easy as 1-2-3. We understand the struggle of shopping for HR software, which is why we've done the work for you. We've compiled a short list of facts and one misconception about HCM software:
The adoption of cloud-based HR solutions is growing at a steady rate year over year.
True.
According to a PwC survey, "78 percent of CEOs plan to make changes to their talent strategy." What's more, talent has become one of the most important issues on the mind of CEOs, a 2013 survey shows, as quoted by Forbes.
Leaders have shifted their perception of talent and HR solutions over the past two decades and have begun focusing on people operations to drive employee engagement and retention. HCM software can track a multitude of employee benefits, including vacation time, drag-and-drop visual scheduling and management of remote employees. Furthermore, in places like Silicon Valley, HCM can assist with the organization of advanced benefits like nap pods, in-office dental and unlimited vacation time.
HCM software provides all of the necessary tools to improve how employee information is managed.
True.
Forbes cites that their research shows "only 13 percent of organizations have a single HR system and on average companies have three to four different HR applications." The results also show that when asked directly, "nearly half of the buyers we surveyed this year told us they are willing to sacrifice features for a single vendor solution."
HR managers are familiar with a multitude of platforms — one for recruiting, another for training, a third for time and attendance tracking and so on. Yet with the flood of SaaS solutions infiltrating the market, there comes a shift in how HR managers can operate. Now, more than ever, HCM solutions offer a comprehensive feature set, eliminating the need for multiple platforms.
Through the use of HCM software, companies can both find and retain better employees.
True.
The recruiting tools within an HCM solution often present users with a wealth of features including mobile applications and accessibility, social sourcing and detailed reporting and analytics.
With SaaS applications, teams can access information and collaborate with teams from anywhere in the world — so long as there's internet! Recruiting (and retaining quality employees) is a 24/7 job; it only takes a moment to lose touch with a candidate.
HCM software is difficult to implement and cumbersome to use.
False.
Forbes' research shows "that 24 percent of the companies we surveyed are considering replacing their vendor," and with many companies familiar with, or even having used cloud-based software, it's never been easier to implement a new solution.
There are certain costs associated with swapping solutions or implementing a new one, but most tools allow for a set-up so easy a caveman can do it. (Thanks Geico.) To sweeten the deal, SaaS solutions typically allow for installation in a relatively short time period, with minimal interference from a company's IT team. With modern interfaces and easy-to-use dashboards, HCM solutions are as simple to use as your favorite social media platform.
I'm Ready for an Upgrade!
There are many key players in the HR software market. Sage, a vendor known for its business management tools, has also been busy perfecting its HR solution, the details of which are found below.


A snippet from a Business-Software.com review reads, "Sage employer solutions are dedicated to providing solutions that will help organizations maximize their return on employee investment (ROEI). They also allow you to improve on organizational efficiency by automating employee-related procedures and help you to positively impact the bottom line by delivering crucial employee analytics to support decision making."
Sage North American's parent company, The Sage Group plc, offers their software services to over six million SMB users worldwide. With a long list of benefits, a cost-effective pricing structure and support on nearly every continent, Sage HRMS should definitely be on your shortlist of vendors to consider.

To learn more about other industry leaders, download our free Top 10 HCM Software Report today!

[Photo courtesy of Pexels user Eric Bailey.]