Enterprise Software Companies to Watch - Workday HCM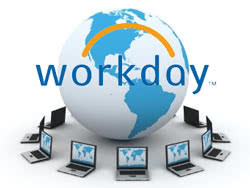 Workday, founded in 2005 by Aneel Bhusri and Dave Duffield when they left PeopleSoft after its hostile takeover by Oracle, has been growing more and more prominent in the enterprise software space; and the company is turning heads, especially since the news of their $85M series F funding of last October. Their SaaS solutions for human capital management, payroll, and most recently financial management, has put Workday HCM on our list of enterprise software companies to watch in the coming months and years.
Because the company seems to have had a clear vision for where the technology industry is headed, given that it jumped into the SaaS space fully with its HCM solutions, Workday HCM has evolved and developed quite a bit in only the last couple of years alone. With a development schedule of putting out a new release three times a year, Workday seems to be constantly working on innovating and delivering continuously evolving software to its clients, which includes hundreds of large enterprises such as Yahoo!, Sallie Mae, and Symantec. Workday 16 came out in mid-April, and along with it an enhanced user experience built with HTML5, which makes Workday's products more readily available on Android, Blackberry, and Windows Phones.
As Bhusri notes in his blog post on the new release, the Workday team put in a great deal of effort to deliver the HTML5 experience to their customers after the release of Workday 15, and they made good on their promises right on time. Workday doesn't make promises to its customers that it doesn't intend to keep, and industry analysts have taken notice of that.
In their list of 17 enterprise startups to keep an eye on, Business Insider notes that "Workday is to human resources software what Salesforce.com is to customer relationship management software…Its success has made the big enterprise HR software makers trip over themselves to compete." No doubt Oracle and SAP's acquisitions of SuccessFactors and Taleo respectively are strong indicators that Workday HCM is on the right track.
In addition, last month Forrester named Workday HCM the leader in human resource management systems over both Oracle and SAP, which clearly demonstrates that Workday HCM is in a high enough weight class to challenge these leaders:
Workday's strong core HR functionality and advanced SaaS technology platform play well against perennial Leaders Oracle and SAP, which offer breadth and global reach with a more traditional on-premises or hosted deployment approach.
Workday's successes show that leveraging the cloud properly and keeping the customer at the forefront of your business repays dividends and only propels you forward. It may seem trite, but I'm sure there are more than a few of us who get the feeling sometimes that user experience loses out to the bottom line. With reported revenue of over $300 million and an estimated value at $2 billion, it would seem that Workday HCM is demonstrating that you can have your cake and eat it too.
Want more information on the top HCM software solutions? We've compiled helpful product reviews, blog posts and premium content on our human resources research center.