The #1 Productivity Hack (As Told By Dogs)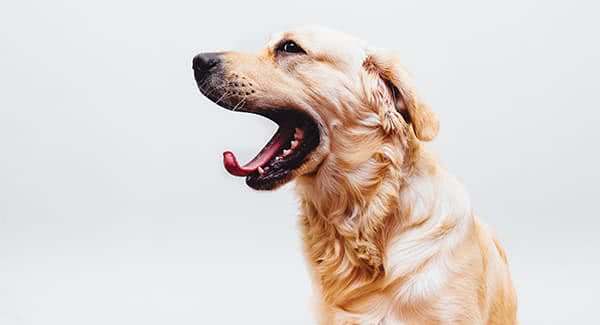 If you're anything like me, you'd rather fold laundry, wait in line at the DMV or visit your in-laws before waking up early. Okay, maybe not those last two, but you see where I'm going with this.
I was never a morning person, nor did I understand how people can function before the sun rises in the morning. In my eyes, 4:30 am was still the middle of the night — and therefore should be spent eyes closed in a warm bed. It wasn't until coming to Business-Software.com that I had to make the difficult and life-altering choice between coming into the office early, or sitting in nearly two hours of traffic during my forty-five minute commute. I knew it would be challenging and I was fairly certain I wouldn't ever be able to describe myself as a morning person — but a year and a half later, I have to say I was wrong.

This is how my experience on becoming a morning person made me a happier, healthier and above all, way more productive in the office:
Nine Perks of becoming a morning person
Disclaimer: There will be mornings where it takes every fiber of your being to get out of bed — the type of morning where it burns to just keep your eyes open and your head off of your pillow but it gets exponentially easier after the first couple of weeks.
The sun won't be peering through your blinds
While at first glance, waking up a cool two hours before sunrise isn't seen as a perk — it will be in time. Think about it, you most likely won't have to fight for the bathroom, you can lay in bed and get a head start on those emails without judgement and Starbucks is already open!
You won't have to wait for your favorite piece of equipment at the gym
Is there an experience better than visiting the gym without half of your city also getting their workout in? Envision, if you will, a cardio floor with open ellipticals, an entire rack of free-weights begging to be used and a row of open sinks and outlets at the locker room vanity. You can only experience such bliss by being up-and-around while others are hitting snooze for the second time.
Breakfast tastes better
Food, after any workout, tastes like a feast after many moons of famine. Due to the fact that you're already in your second hour of being awake and you just beat your personal record on that last set — your breakfast will be the euphoric rocket ship that launches you into a positive head space for the rest of the day. But hey, even if your only exercise so far was to leap for the last maple bar, it'll still taste just as rewarding.
The commute into the office will be a breeze
With your muscles sore and belly full, it's time to begin the jaunt through the concrete jungle to the office. Much to your amazement, instead of the gridlock and honking you're accustomed to on the highway, you breeze right through the metering light and ride off into the sunrise.
Your morning productivity shoots through the roof
Without the traffic, you're able to make it into the office in record time. You'd easily spend the first hour on your own — getting an uninterrupted head start catching up on emails, taking calls with clients in other timezones and rocking out to Pandora (without headphones.) Without the distractions of a dozen other people flooding the workspace upon your arrival, the ability to focus with laser-like precision makes you feel invincible!
There's an electric rush buzzing around your body for a majority of the day
That invincibility doesn't wear off so easily. You'll feel like a million bucks, knowing that you powered through half the day and have already been more productive than you were in weeks past. What's more, your boss will soon catch on to your brighter outlook and increased productivity — which only makes it even better.
You get to leave the office as everyone hits the mid-afternoon slump
As Janet and Joe mope around the kitchen looking for a mid-afternoon pick-me-up, usually in the form of a large cup of coffee, you're packing up your laptop for the day. For you, there's no such thing as a mid-afternoon slump. You walk out of the office like it's a runway at fashion week (minus the general lack of facial expression.)
There's an entire afternoon to enjoy
Ah, yes. Leaving the office before 3:00 pm has many advantages. The possibilities are endless, my friend. By starting your day early, you now have "extra" time to enjoy (or to be more productive.) After being released back into the wild, you can stop into a matinee movie, get a car wash before your date tonight or even complete your grocery shopping — all before Happy Hour.
You go to bed with a smile and a sense of accomplishment
As you wrap up the odds-and-ends of your evening, you slip into bed — happy disposition still palpable. You're so pleased with yourself for your achievements that it usually makes up for the fact that you'll have to DVR a couple shows a week because it's past your new bedtime. Pat yourself on the back, friend — you not only survived another day — you thrived.
Have I convinced you?

I surely hope so. The return on investment is worth more gold than Tywin Lannister has hidden among the seven kingdoms. I challenge you to give it an honest effort, and should you decide to take me up on that challenge, here are a few apps that will make a world of a difference:

Get out of bed on-time and without the stress of seven alarms with Kiwake Alarm Clock. Kiwake assures a full wake up in three stages: the first, body, requires you to physically get up during your alarm and snap a picture of something far from your bed. (The night before, you must set what you'll need to photograph in the morning, such as your kitchen sink, car keys, etc.) Next, you'll wake your brain by completing one of their various puzzles and lastly, your motivation becomes the forefront of your concern as you check-in on your daily goals to "start your day inspired". The app is just $1.99 in the App Store and has gotten plenty of praise and a four star rating.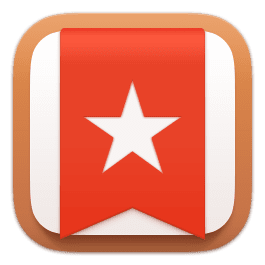 Stay ahead of your tasklist with Wunderlist. The folks at Wunderlist have made a free to-do app with a user-interface that surpasses nearly every other on the market. Schedules and tasks align across various devices, due dates and reminders ensure that you never drop the ball and sharing allows you to collaborate with coworkers, friends and family members. Personally, aside from managing my life, I also use Wunderlist to keep track of the house grocery list — which alleviates the issue of two people buying milk, or worse, nobody picking up TP.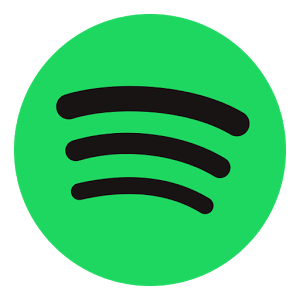 Lastly, as we all know, life isn't worthing living without a killer playlist. If superheroes need a theme song, shouldn't you? Use the melody of your favorite track to propel you through your day with Spotify. Unlike many of the other music apps out there, Spotify will allow you to create playlists of the specific tracks you want, and listen to them offline. What's more, if you'd rather listen to Taylor Swift's latest album, rather than a collection of artist like Taylor Swift, that's possible too. There's a free version available, but I'd opt for the Spotify Premium for better sound quality, offline listening and an ad-free experience (all for less than your HBO Now membership.)

We want to hear from you! What are your favorite apps to keep you on-track? Shout out on Twitter or Facebook to be featured!
[Photo courtesy of Pexels]