Waste Not, Want Not: 3 Tips for Reducing Content Waste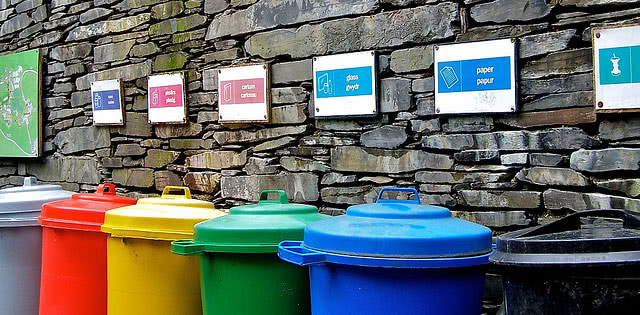 According to Sirius Decisions, "60 to 70 percent of content churned out by B2B marketing departments today sits unused." When you do the math, those numbers amount to billions of dollars of wasted time and resources from some of the world's leading knowledge workers each year—and it's a problem that has been present for decades. This stark statistic underscores the urgent need for a content revolution in many B2B organizations.
How can a situation like this still exist in a corporate world that has been through a number of downturns and recessions that have forced almost every area of business to optimize itself to become more efficient? Why do these knowledge workers still keep churning out pages and pages of documents, brochures, white papers, PowerPoint presentations, videos and more—when more than half aren't being used?
Why Today's Content Is Different
Both solving this problem and taking advantage of this opportunity require a lot more than just implementing a file-sharing system such as the ubiquitous "corporate Dropbox." Sharing files is important, and in a mobile-first world, we need a better way than just giving everybody access to files located on a network drive or a cloud file sync-and-share system. Neither of these solutions take advantage of the confluence of technologies available (specifically geared toward managing information) to solve the content consumption and reporting problem discussed above.
The very definition of "corporate content" has changed. Corporate content is no longer just a list of .DOC, .XLS and .PDF files in a folder called "Marketing Materials." Content, for real knowledge workers, is varied. Sure there are files, but there are also HTML5 mini applications, cached web links, AJAX forms, animated Powerpoint files, RSS feeds, Twitter hashtags, corporate Facebook pages and more. For this reason, both solving the content management problem and taking advantage of this mobility revolution opportunity is more complex than ever before.
Ending the Problem of Content Waste
For the first time in decades, we have the opportunity to do something truly actionable about this content waste problem, all thanks to advancements from the mobile device and content management industries. Here's how:
1. Seek Out Content Intelligence for Better Communication and Understanding
Utilize a mobile solution that leverages analytics technologies to provide insight and knowledge around who is using what content, how often and when. Collecting intelligence around the usage of content can help increase the efficiency of your business' marketing and sales teams.
For instance, maybe it's not the person that books the most meetings or has the best leads—maybe the success in closing a sale lies in the very specific content he/she is using when going into a pitch (a new video, a few slides from a massive PowerPoint Presentation, a simplified price sheet, etc.). Through content analytics, your marketing team can better understand what content works in each context, while your sales team can further identify which team members are closing leads, with what content, to increase success across the board. This intelligence will help reduce thousands of hours spent on content production that is neither effective in its intended purpose nor useful for those it's created for.
2. Implement a Push vs. Pull Method
Make sure that your chosen content management solution pushes relevant content to your company's mobile workforce, rather than making the team sift through multiple silos and content repositories while searching for the right information. Finding content on a mobile device is already difficult; help your teams help you. For example, perhaps cultural and geographical differences render content effective in one region of the world, but ineffective elsewhere. Pushing the most relevant, location-specific content to your field teams will help the business get the most mileage out of their sales and marketing departments.
Additionally, effective content may go unused simply because no one knows it exists. Pushing content to your teams will ensure they have all the most up-to-date tools they need to be successful — increasing productivity by reducing time spent searching for materials.
3. Make sure your mobile solution is cross-functional
Content is no longer limited to written documents. We live in a world rich with multiple mediums for delivering the message through video, photography and more, because content is everywhere.
A leading denim retailer utilizes photos and videos of their product in meetings in order to close sales. Written content is rarely used—it just doesn't make sense in an industry that relies on telling a visual story. Enabling field representatives with a single point of access for all of the tools they need to close deals (including photos of the latest collection of jeans) on their mobile device allows them to avoid relying on a file transfer protocol system (FTP) or server environment to find the relevant products. Instead, the face time with customers and prospects can be used to negotiate and close deals.
At the same time, field sales workers also need a solution that can jump between programs and applications. In order for your mobile workforce to get the most out of content, make sure your solution is built to easily shift between various forms of content.
Reducing content waste will help organizations save billions of dollars in time, revenue and headaches. I look forward to discussing more ways in which we can all can garner the most value out of our content and hope to hear what you think as well.

Searching for the right software tools to help better manage and organize your content? Check out our series of free Top Content Management Software reports to compare all of the leading content management solutions by pricing options, deployment models and key features.

Photo courtesy of flickr user Dave Goodman.