Run Your Business On Open Source Software [Infographic]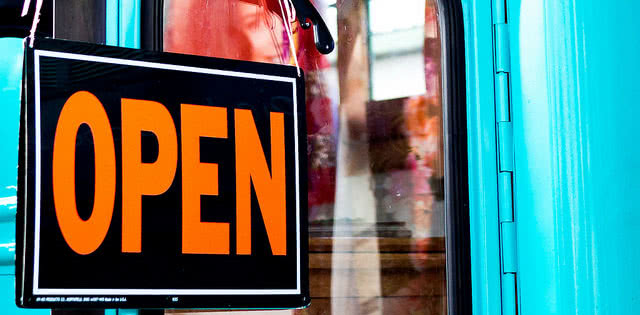 Welcome to Business-Software.com's Open Source Week! We've developed a handful of content to help educate and inform companies about the advantages of open source projects — and specifically, how much value an open source solution can impact your company workflows, productivity and efficiency.
Whether you seek a single open source platform to test the waters or are interested in running many of your core business processes with open source tools, we're here to help! Read on to learn about just how useful an open source product can be to your company. Then check out our snazzy infographic below, which provides a hypothetical case study outlining how a small or growing business might run their essential company operations with open source software.

Why Invest in Open Source?
Utilizing open source software for business workflows can provide many benefits, from cost-effectiveness and customizability to security. Whether you're concerned about saving money or escaping vendor lock-in, an open source product can offer the back-end benefits of streamlining and automating business activities without the financial commitment required of many commercial software solutions. And many open source vendors offer paid editions of their solution as well, allowing companies to quickly and easily scale as they grow.
Open source solutions are particularly valuable for smaller businesses, as many come with community editions at not cost to the user, meaning you get the operational benefits of a commercial software solution on a smaller scale — and at no cost.

Run Your Business on Open Source
Check our infographic for details on how you can use popular open source platforms to improve your business practices. And stay tuned for our other open source-themed posts — the next few days we'll cover the open source industry, sharing our knowledge on the open source software community, leading open source solutions and the pros and cons of open source software.





Find all of Business-Software.com's content from our Open Source Week — plus tons of other great content on top software reviews, implementation advice, top features and other best practices — by visiting the Business-Software.com blog homepage.
[Photo courtesy of flickr user Victoria Pickering.]