The Top BPM Software Vendors to Streamline Your Business Workflows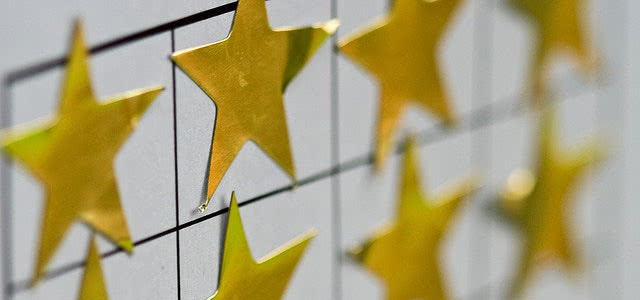 Business process management (BPM) is a broad umbrella term that encompasses an array of business processes. Essentially, any process that is vital for seamless company operations is a business process. BPM software vendors can help to address workflow issues that span across departments, from marketing to sales to IT, allowing you to gain valuable insights on how your various divisions are working (or not working) together.
The difficulty that comes with finding the right BPM solution stems from the fact that every business relies on different processes. A company that depends heavily on smooth workflows between its IT and sales departments will require different insights than a company that needs to track business processes between their manufacturing team and warehouses. However, there are some BPM vendors that do well in all industries.
Business Process Management: For Maintaining and Optimizing Workflows
With the right BPM solution, you can gain valuable insight into how well your business is running. You'll have increased visibility into the organization of your business's activities and be able to pinpoint what workflow areas need to be improved.
One of the key components of running a company is having well-established rules and regulations. BPM solutions allow you to implement better-defined rules and responsibilities for your staff to increase productivity across your departments. In March, Gartner released its 2014 Magic Quadrant for BPM software vendors, which categorizes intelligent business process management suites (iBPMS) into four different quadrants. Among the companies graphed are Appian, Pegasystems, TIBCO, IBM and Oracle. Below is an evaluation of each of these forerunners.
The Industry Leaders:
Appian … Best For Mobile BPM

Appian's BPM Suite is one of the most comprehensive suites available. Appian plays an especially important role as a leader in mobile BPM, offering an interface that is well suited to function on mobile devices. Appian's BPM Suite offers an array of mobile apps that provide visibility into your work processes while you're out and about. The suite is comprised of applications that are completely portable, allowing you to engage in important business decisions even while you're away from the office.
Notable features:
Extensive social collaboration tools
Forms designer for high customizability
Real-time news and alerts in a single social activity stream
Pegasystems … Best For Easy-to-Build Custom Solutions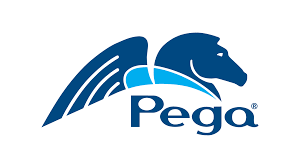 focuses on helping companies build their own business solutions using Pega's Build For Change technology. Many BPM solutions offer the option to build your own business solutions. However, Pega's Build For Change technology simplifies the programming process, enabling companies to build tailored solutions without having to spend hours of their IT staff's time. This allows companies to deploy customized solutions more quickly than other BPM solutions that require extensive programming knowledge.
Notable features:
Pega Omni-Channel UX for designing and deploying multi-channel apps
Pega Live Data for easy integration of enterprise data
Applications can be moved to and from the cloud
TIBCO … Best For Scalable Organizational Models

TIBCO ActiveMatrix BPM is a powerful but easy-to-use BPM solution. It utilizes an elastic organizational model that allows business models to expand and contract to accommodate for businesses that frequently fluctuate in size (such as businesses that often open and close branches). TIBCO's special focus on organizational models enables business owners and managers to keep track of employee roles, relationships, authorizations and teams, allowing for smoother workflows between departments.
Notable features:
Elastic (expandable) organizational model
Customizable user forms can be deployed to multiple channels
TIBCO OpenSpace allows for mobile-friendly presentation of forms
The Visionaries:
IBM … Best For Financial Processes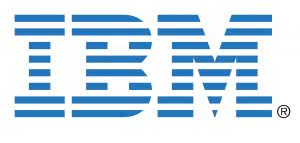 IBM's Business Process Manager works especially well for monitoring financial processes such as asset management, bond processing and loan management. IBM offers BPM software that has a specific focus in the banking industry, making it a great option for businesses that need assistance in account opening, lending and payment processing. They offer both out-of-the-box options for those without coding experience and a REST interface for building custom apps. Additionally, IBM offers mobile BPM options for users that need mobile access while they are working remotely.
Notable features:
Real-time collaboration tools for smoother communications
Mobile capability for remote task management
Multi-form designer to customize user interfaces for different platforms
Oracle … Best For Fast Deployment

Oracle's newest version of its process management tool, the BPM Suite 12c, was released this past July. Updates to the Oracle Process Accelerators enable users to easily create and deploy new implementations more rapidly, allowing you to expedite changes to your business processes. In addition to these updates, Oracle's BPM Suite 12c comes equipped with detailed process analytics and social tools, allowing your business to make well-informed business decisions quickly. Oracle's BPM Suite focuses on helping organizations manage their businesses more efficiently by decreasing the time it takes to make decisions and implement new changes.
Notable features:
Oracle WebCenter integration for handling critical business documents and files
Business Activity Monitoring with rich analytics
Business Architecture Modeling for process modeling
Ready to Explore All of the Leading BPM Software Vendors?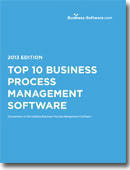 Business Process Management solutions exist to make managing your business less stressful. The software vendors mentioned provide comprehensive BPM suites that will assist you in managing your various business processes. However, there are many other viable BPM solutions that are great for simplifying your BPM needs. Check out our free Top 10 Business Process Management Report, which will give you a side-by-side comparison of leading platforms. You can also learn more by browsing top BPM solutions on our BI resource center page.
[Image courtesy of Flickr user Pewari.]