Sage CRM and ERP software enables Reuters Market Light to automate business processes
Sage India recently announced that they have successfully enabled Reuters Market Light (RML) to automate business processes of voucher management, complaint management, customer interaction and financial operations. This automation tremendously helps RML to save and maintain relevant customer data, such as: calls received, interaction, escalation history and support cases, which in turn enhances customer satisfaction and employee efficiency.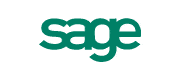 RML, which is part of Thomson Reuters group, prior to implementing the Sage CRM and ERP solutions software, was using a system that was neither efficient nor easy to use. The new software helps RML keep their customers -in this case Indian farmers, up to date with local and customized pricing information, news and weather updates through SMS based subscriptions. The Sage CRM and ERP software also tracks complaints and issues thus enabling and reducing the resolution time. Further, the integration of Sage Accpac ERP with Sage CRM automatically imports customer information into the company's CRM system making it convenient for employees to access the most recent data.
Speaking about the automation and integration process, Ranjeet Pawar, Vice President Operations for Reuters Market Light said, "Today over 200,000 farmers rely on our service to get information which is critical to the way they work therefore it was important for us to automate critical processes which could ensure the information reaches the farmer at the right time and grievances are seamlessly addressed."
RML has successfully implemented a 100-user pack of Sage CRM and a 5-user pack of Sage Accpac ERP. Excited about the automation Thomas Abraham, the Managing Director at Sage India, said, "We are pleased to partner with Reuters Market Light in their initiative to empower Indian farmers using state of the art technology to provide timely information that enhances overall farmer productivity."
This automated and integrated business processes will definitely help RML grow and increase customer satisfaction.
[Photo courtesy of xreporters.]