Selling the Cloud to Senior Management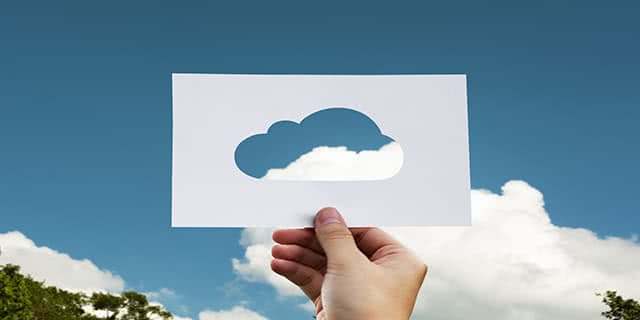 Cloud services are getting more and more loyal customers around the globe, especially during the last years. Despite the benefits and competitive advantages of switching to the cloud, many businesses are still reluctant to adopt new technologies.
Often, the main reason is the users of a certain technology are not the ones paying for it. In other words, senior management, which decides whether to adopt a technology or not, aren't the ones using it daily.
Because of this, senior management may require extra effort to be persuaded to approve a switch to the cloud. It requires more effort if there is already an on-premises solution is in place that works. The best way for professionals who want to persuade their managers is to have a precise plan in mind. Keep the following in mind before knocking on management's door.
Show how a cloud solution addresses specific pain points
The first and most important thing to do is to highlight the benefits of cloud computing. Since this can result to a quick reply of sort "But we are not the X, Y, Z company to need this" make sure in your presentation to show how a certain cloud solution will address specific pain points of your company.
For example, if you are a retail company, do your research on several SaaS tools for retail companies and write down which best addresses your needs. This will help you make your case more solid.
If you don't know where to start, here are some general benefits of the cloud that may fit your case:
Lower Cost
If you are a small-medium business or startup that wants to save money, cloud's lower cost can save the day. More specifically, cloud service helps mitigate the money-consuming processes of system installation and maintenance. More importantly, you don't have to worry about having an IT team in place 24/7. Having a cloud solution means that your provider is doing this work for you. At the same time, they usually have the best practices in place and can adapt their services as your needs evolve.
Mobility and Collaboration
The very notion of the workplace is being transformed, and cloud computing has played a great role in fostering change. Employees are not only able to be mobile and work remotely, but also to collaborate with co-workers on shared projects. All of this without the fuzz of sending and receiving loads of files that can only be worked on by one user at a time.
Disaster Recovery
No matter how hard an organization tries to have all systems running smoothly, there will always be things that are out of our control. Cloud service providers have more fallback mechanisms in place than the typical business and can ensure that you will face minimal to no downtime. This is highly important in today's market, since even a small amount of downtime can result in lost revenue and brand reputation.
Address their main fears
Senior management may already be familiar with the benefits of cloud systems, but still be concerned about the switch. At this point it is important to be prepared to address their fears.
The main concern about cloud computing is data safety, for you and your clients. Keeping data safe in a traditional way may be accompanied with high cost and risk. The risk is especially high for smaller businesses with low server redundancy.
At the same time, many organizations must follow strict regulatory and compliance standards. Adopting a cloud computing approach means that this responsibility is no longer resting entirely on the company. The cloud providers have the best practices in place to ensure that clients' data are secure.
Present case studies and numbers
Although at this stage you may have convinced your manager about the benefits a cloud solution, they still may be reluctant. It is even harder to get the green light if they already have an established solution in place. If you find yourself at this point, it's time to run data and statistics before them.
According to a recent report, cloud adoption is a global priority and this shift cannot be ignored. In the next months 80% of all IT budgets will be committed to cloud apps and solutions. The main reason behind this is that thanks to cloud solution, companies can deliver an excellent customer experience regardless of where and how a customer chooses to buy.
If you want to be more precise than this, you can present case studies and success stories of companies that implemented cloud technologies and adopted a cloud first approach.
Check out case studies by Gartner, cloud insights from IBM's projects, or several success stories by Amazon Web Services. Make sure to select the ones that are more like your business model and saw an uplift in their productivity and revenue.
A last note before knocking on management's door
Before starting the conversation with senior management, it is important to have a few things in mind and be ready for questions that may arise.
Implementing a cloud approach in a business is much more than the obvious IT benefits. Cloud technology can transform all aspects of the business and it is everyone's responsibility to make it work. Management may see this change reluctantly because it requires a cultural change at the heart of the organization that must be led from the very top.
Yet, a significant number of companies across various industries already prefer cloud solutions over on-premises software. Having seen the above value, your company's senior management doesn't need to be the exception.
Photo courtesy of Pexels user rawpixel.com