Shopify Vs. Magento - To Buy Or To Build?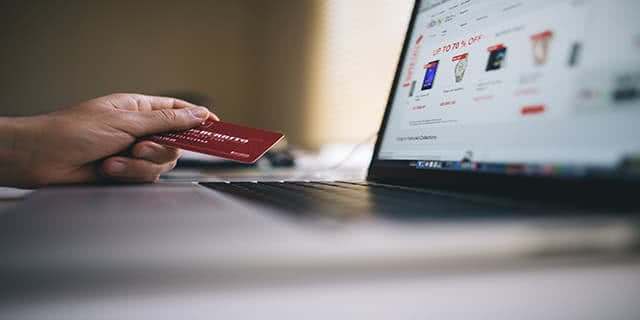 E-commerce has become a key driver of business strategy for most companies regardless of size, scale or industry. The growing demand for ready-to-use e-commerce solutions has led to the availability of hundreds of platforms. Each one caters to various permutations of business needs, technical prowess and budgetary considerations of different users. However, there are some broad metrics of comparison that can help companies hone in on the platform that best accomplishes their strategic interests. Let's look at how Shopify and Magento, two of the hottest contenders in 2017, stack up against each other.
Overview
Shopify is currently one of the biggest e-commerce platforms in the world, hosting over 377,500 merchants with combined sales of over $29 billion. The company offers a multi-tiered subscription model, ranging from $29 to $299 per month. It also has an enterprise-level offering, Shopify Plus, for larger companies.
Magento is an open source e-commerce platform currently hosting around 240,000 stores. There are three versions of the platform: the free Magento Community version for SMBs, the enterprise-level Magento Enterprise and Enterprise Cloud Editions.
Deployment & Design
On offer here is predominantly a "build or buy" alternative. Shopify offers a fully hosted and managed service that can be deployed in minutes. Though free, Magento Community requires users to have access to the skills and resources required for hosting, configuring and deploying the service. So, the former is significantly easier to set up and push live.
Both platforms offer basic functionalities out of the box and use a theme-based design framework with a range of themes and templates. These templates allow users to customize their marketplace. However, while Shopify's simple drag-and-drop editing interface streamlines usability, Magento requires some serious technical skills or an extended learning curve.
For most business users, Shopify's collection of themes and templates, mobile friendly design frameworks and intuitive user experience should prove adequate to get their e-commerce marketplace off the ground. For power users, the open source functionalities of the Magento platform will offer more options for customization.
Product & Inventory management
There are no restrictions on the number of products that users can add to their individual Shopify or Magento marketplaces. Both platforms feature bulk upload capabilities and the required functionality for users to quickly update products and features. They are also able to link these directly back to their inventory management systems. The distinction, yet again, comes down to usability.
The Shopify interface targets the average business user and simplifies the process of adding and editing inventory. Also, as a hosted service, Shopify offers users the convenience of not having to worry about how backend systems will scale as their product range expands. Though Magento customers may not necessarily have to deal with issues like site and server performance for incremental increases in inventory, these can become technical headaches especially in the context of scalability.
Scalability
E-commerce volumes tend to peak during specific seasons, usually holidays or around promotional events. With a hosted solution like Shopify, users do not have to worry about scaling their IT infrastructure to cope with these surges. They can, instead, focus on maximizing the business value of these seasonal opportunities.
The Magento 2.0 platform also sets some new scalability standards in terms of handling peak order volumes. However, scalability can still be an issue, especially for on-premise infrastructure deployments. In these cases, capacity is typically optimized for peak volumes which can translate into significant under-utilization during off-peak seasons.
Third party app integration
Integration with external applications often plays a critical role in expanding the utility and versatility of an e-commerce marketplace. Shopify and Magento offer a wide range of apps and add-ons, many for free though some require purchasing. These can help add new features and functionalities to a customer's marketplace. The Shopify app store features over 100 apps and add-ons that enables customers to significantly enhance the performance of their online stores. In contrast, Magento's open source community platform offers over 5,000 apps and add-ons for its customers. As always, the challenge often lies in the integration. With Shopify, integration is mostly a few clicks away. For Magento, integrating new apps may require some technical prowess to get the new functionality working seamlessly with other services.
It is a similar situation when it comes to third party integration, specifically payment gateways. Shopify comes with over a 100-payment gateway integrations while Magento has significantly less than that. Similarly, Shopify is also constantly adding new platforms, like Amazon, eBay and Buzzfeed, maximizing merchant opportunity. Now some of these integrations could be achieved using add-ons, but the fact remains that there is an element of "build" involved in the process.
Search Engine Optimization
Every e-commerce service needs a solid SEO strategy to drive incremental traffic to the site. The Shopify platform highly optimizes SEO services across all its plans. Magento offers comparable levels of SEO functionality, but requires configuration occasionally. That said, both platform received comparable scores of 98 and 95 respectively from an independent study.
As mentioned earlier, it largely comes down to a "build or buy" alternative. For businesses that do not have the technical or financial resources to get into the weeds of e-commerce platforms, Shopify offers a pre-configured, comprehensive, intuitive and constantly improving e-commerce platform to get them off the ground as quickly as possible. For businesses with deeper pockets of financial and technical resources, Magento offers an ideal solution to build deeper customization and more proprietary integration.
Photo courtesy of Pexels user Negative Space