Signs of a Quality Distributed Marketing Management Platform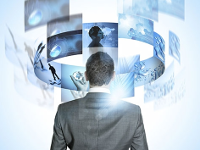 While marketing has always been a crucial part of a successful business, it has never been easy to execute effectively. Due to constant economic and social changes, implementing a successful marketing campaign can be very difficult. For those businesses that operate under a distributed marketing model, employing successful marketing strategies can be even more difficult as they face unique challenges and obstacles. To overcome the challenges presented by a distributed marketing model, many businesses utilize distributed marketing management platforms to organize their various marketing campaigns and find actionable solutions to the challenges posed by a distributed marketing system. Here are some of the main characteristics of a high quality distributed marketing management platform.
Content Management
A quality distributed marketing management platform will make content management easier. It should organize all marketing assets into a single repository which makes their transition from design to functioning online assets much smoother.
A quality DMM platform will also make it easier to manage marketing content across multiple channels such as social media, email and mobile. This is done by allowing for the automation of delivery and routing tasks across these various mediums.
Role Based Segmentation
Another sign of a quality DMM platform is one that includes role based segmentation. The platform should be able to integrate with a business' specific hierarchy and provide various levels of access to marketing collateral dependent upon that hierarchy.
Makes Customization Easy
Making customization easy is another characteristic of a useful DMM platform. One of the main challenges of distributed marketing is that national marketing collateral is not effective for smaller regional branches. A good DMM platform will remedy this by enabling customization at the regional level in real-time to increase marketing efficiency within their local markets.
Seamless Integration with Existent Systems
Another aspect of an effective DMM platform is the ability to integrate seamlessly with a company's current systems. This makes implementation of the DMM platform easier and simplifies things for users.
Tracks Marketing Metrics
The capability to track valuable marketing metrics is another sign of a quality DMM platform. Tracking ROI and other various performance factors can help a business determine which marketing campaigns are effective and which are not.
These are some of the basic attributes of a legitimate DMM platform. These platforms can be very helpful for distributed marketing companies that face an increased difficulty when executing marketing strategies. Quality DMM platforms that possess these capabilities offer viable solutions for businesses confronted with the challenges of operating within a distributed marketing model.