The Benefits and Challenges of EHR Software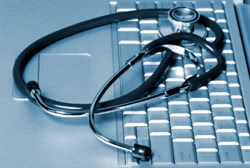 At first glance the benefits of a medical facility or office deploying electronic health records software, or EHR, for its record keeping are obvious and abundant. A stack of hard drives containing electronic records takes up far less floor space than a room full of filing cabinets, they're easier to organize and search and can be transferred between facilities instantaneously online as opposed to the cumbersome process of faxing/scanning physical records back and forth.
Despite that, however, overall proliferation of EHR/EMR software is extremely low. A 2008 survey conducted by the New England Journal of Medicine found that out of a sample of 2,758 U.S.-based physicians, 13 percent reported having a basic EHR solution in use, while only 4 percent had a fully functional EHR system deployed at their practice. A study by the Centers for Disease Control the following year stated that 51 percent of respondents in a 5,200-physician sample didn't use any sort of EMR software for their practice.
In this article we'll take a look at some of the possible reasons behind this slow adoption rate and what practices and facilities stand to gain by undertaking the conversion process, along with some of the risks along the way.
The Challenges
Format conversions, especially those that are analog(ie paper and pen) to digital(ie computers and hard drives), are the epitome of a process that's easier said than done. Since so many medical facilities and practices, especially older ones, have been using the same analog records for years if not decades, the amount of data to be ported over to digital can become staggering.
Most people's medical records are full documentation of their medical history dating back to birth. That's no small bit of data to transfer, but now imagine those records multiplied by dozens or hundreds depending on the amount of patients the practice attends to. If the practice has no other recourse–because of lack of resources or any other reason–but to manually input everything into their new EHR database, the time commitment required for deployment quickly becomes overwhelming. It's no wonder that so many physicians are uncertain about diving headlong into a full-on software deployment.
There are also cost issues to take into account. Like products from any other segment of business software, EHR must be looked at by the enterprise as an investment, one whose TCO can end up being too steep for a smaller practice. Despite the rise of free alternative EHR and EMR solutions like Practice Fusion and Medgen EHR, many practices may find that their needs can't be met by the freeware software currently on the market. Additionally, some may find some of the catches that come with some of the solutions in this category–built-in advertising and "freemium" models where advanced tools and functions are secondary purchases–incompatible with their standards of practice.
Perhaps the biggest challenge looming on the horizon is that of compatibility. Competition breeds excellence, but in the case of a lot of different developers putting out their own versions of software designed to carry out the same task is a ton of different file formats that may or not be compatible with each other.
What this means is that if a patient changes doctors to go to a new practice he or she would run the risk of ending up at a place that runs an EHR system which runs on a completely different file format for its records. With no standard framework for how to proceed in such situations, the process of changing doctors, already stressful enough, could become an even greater headache for both patients and caregivers.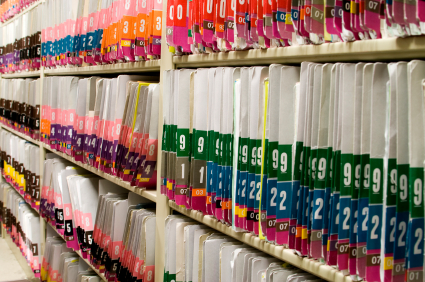 The Benefits
Despite the challenges, there are still immense benefits to be had from an EHR deployment:
Easy accessibility
: Years and years of experience sorting physical records might have reduced the process of filing down to a science, but there's no denying that a software system in which anyone from a general practitioner to a nurse's assistant can do line-item searches of a patient's entire medical record by typing into a simple Google-style search bar is a step up.
Improved patient care
: One of, if not the, most potentially powerful aspects of EHR is instantaneous and automated communication between devices. The benefits are limited almost only by the medical provider's imagination. Phone call reminders and prescription refill orders can be synced to EHR data and fully automated, for example.
Improved communication and info sharing
: Provided every department of a medical facility or enterprise is using the same software, the process of sharing patient information with EHR is far less time and resource intensive. A general practitioner at a practice in Chicago could, for example, pull a patient's blood pressure and cholesterol records and forward them to a cardiologist in San Francisco who's treating the same patient for a related heart condition.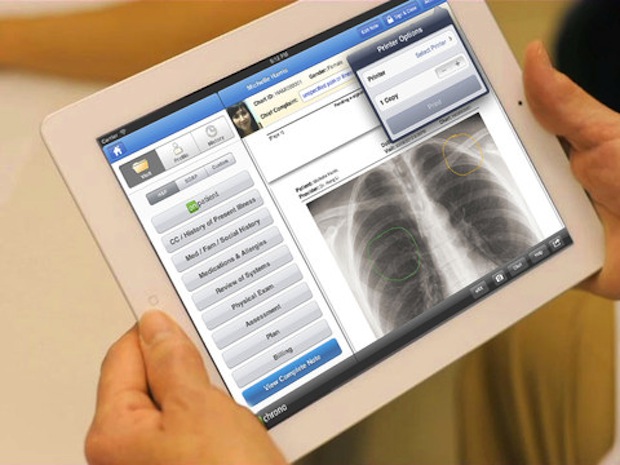 Bottom Line
Of course, a fully electronic records system has its own potential downsides. For example, what if practitioners need to access patient records during a city-wide power outage (hospitals may have backup generations, but small town practices are another story), or a disruption of internet service?
The software and its delivery methods are only going to advance in coming years, though, and if the serious issue of format compatibility and intercommunication can be adequately addressed then there's a good chance that continued competition in the segment is going to be a sum plus for doctors and patients both.
Want more information on medical software solutions? Browse helpful product reviews and blog posts on our medical software resource center page. Ready to purchase medical software for your company? Download one of our free medical software reports to compare leading medical software providers by pricing and key features.