Is Salesorder the World's Favorite Web-Based ERP?

Salesorder.com calls itself "the world's favorite web-based ERP." And yet, Salesorder.com may not be the first company people think of when they hear that term. CEO Nick Spooner joined us for a talk about their under-the-radar sales strategy, and why their biggest competitors have the wrong business model for SMBs.
To learn more about Salesorder.com, visit their website.
About the Company


WEBSITE: www.salesorder.com
FOUNDED: 2003
LOCATION: Bradfield, UK
What inspired you to establish Salesorder.com?
Our view of the world is crystal clear: small businesses are very badly served when it comes to unified information systems. There are five major brands when it comes to accounting software, led by QuickBooks and Sage. Small businesses are pretty much sleepwalked into buying one of these five options. And that's really where the problem begins. I commend these companies for building an accounting system specifically for people with no previous formal accounting experience. But accounting isn't just about the numbers – it's about people. People want to be served as individuals, and there is no functionality or whatsoever in QuickBooks or Sage to take that into account. At the end of the day, they're just accounting systems. So when it comes to managing your customers, i.e. the CRM component, that's left to guys like Salesforce and Zoho. If you put Sage and Salesforce side by side, you automatically have two user experiences, even though Sage and Salesforce have done a fluffy integration.
When you start a small business, time is arguably the most precious thing next to cash. What small businesses spend a lot of their day doing is trying to figure out how to work with information in an efficient way, so that they can spread data across a number of systems. From a time perspective alone, it would make sense to use a system that combines CRM and accounting in the cloud. This way, it can be accessed from wherever people choose to work, and they only have one user experience. Multiple systems lead to multiple user experiences, which tend to make processes very convoluted and impossible to scale.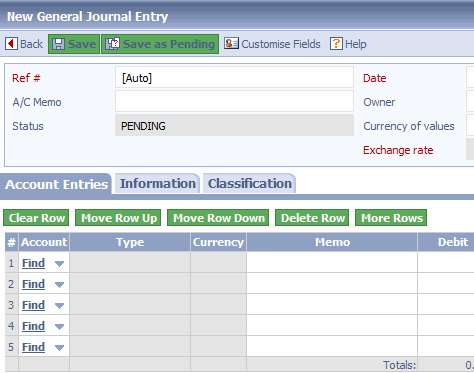 But you're not the only company providing a combined accounting/CRM solution.
Forty years ago this year, SAP started business in Germany. Their vision was to unify all these departments like accounting and CRM into a single platform. Guess what? 183,000 customers later, they're the second largest software company on the planet. There's the proof – you can't refute that. Big, smart companies buy SAP because they realize that they can't have disjointed work flows and they want people to have access to information in real-time about any aspect of the business, a global view if you will. But small businesses are totally undeserved in that space. Even Sage and Intuit and Salesforce are not cheap. If you look at their price lists, you'll quickly realize you're being asked to spend a lot of money, after which you're still working with convoluted processes and conflicting user experiences. My personal mission, as CEO and founder of Salesorder.com, is to get rid of all that stuff.
Ideally, every small business would be able to afford SAP. Or NetSuite, who has built an ERP system in the cloud. But they're barely profitable. They only have 12,000 users on their platform. That is minuscule in comparison to Salesforce. In other words, their model is completely wrong. Their platform is overwhelmed with features most small businesses don't need, and in response, they're abandoning the SMB market. The space is completely empty, and a lot of people know that. They are building apps, but not like Salesorder.com.
What does Salesorder.com do differently?
Salesorder.com is a bit like the iPhone. Out of the box, it's the minimum viable product. It contains all the things that you would naturally expect to be there, but when you need a new feature that's specific to your business – like UPS integration or recurrent billing – you can download an app for that. The minimum viable product is $46 per month. And when you need some new functionality, there's a plugin for that, which is paid on a subscription basis. Salesorder.com is very easy to deploy, very simple to understand, it's very low cost to operate, and it will grow with you. It's a land and expand strategy. Bigger vendors charge a lot more. They have to. They spent years building more and more features into their systems and they expect customers to pay for that. It's a self-propelling equation. But our mission is to get everybody off QuickBooks and Salesforce and get them onto one system.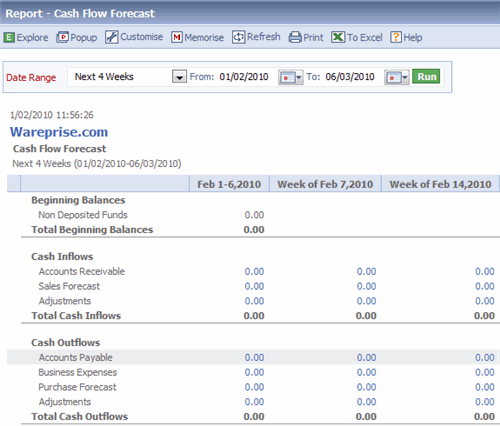 Is there an iPhone app?
There is not, for two reasons. First, iPhone apps are just a storm in a teacup. In time, the web itself will adapt for mobile devices and you won't need apps anymore. Secondly, line items are required in any accounting software, and mobile screens aren't big enough for that. You can't take an order on an iPhone for a complex product that requires 17 line items. But what you can get is a plugin that says, right now there are 22 orders pending, etc. Our plugins give you that glance-ability.
Can you tell me a bit more about how Salesorder.com works exactly?
Other software providers don't think about the one thing they've got to really win over from the outset, and that's the user. But when we started this project, we wanted to make sure you could learn it in under five minutes.
Everything in Salesorder.com lives in a list, which is actionable. It has a group calendar, an organizer, and integrated email. You can do expenses in time sheets, sales forecasting, and manage your purchasing. There's a multi-currency accounting system under the hood. There's integration to any shopping cart solution, and it has a business-to-business portal for customer self-service. CPA Practice Advisor actually took this system apart, road tested it, and said it's better than QuickBooks.
How do you spread this message to prospective customers? What is your go-to-market?
Every single one of our customers refers their customers and suppliers to us. We don't incentivize them to do this. There's a button inside Salesorder.com that sends out an email with an embedded video to all your contacts, and a lot of our customers use that.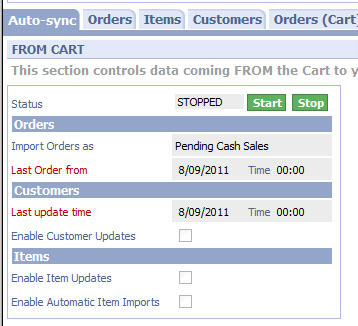 How is your company set up in terms of Sales, Delivery, etc?
I have 23 people in my team. We leverage the Rackspace cloud, so we don't have a service sitting around with nothing to do. We have outsourced our back office. So for example, we only bill on the anniversary of single months. If someone joins us on the 20th, we prorate them. We don't do recurring billing. We send out invoices with pay buttons in them and we monitor who pays and who doesn't.
For the first time in our history, we're seeking funding – we're almost done with our first round. We'll be using that money to recruit heavy hitters. We've market-tested this animal to death now, and we're ready to considerably expand our business.
How many customers do you currently have?
We don't count customers. It's a balancing metric as far as we're concerned. What we care about is the top and bottom line: top line growth and bottom line stability. Our customers want to see that we are a financially stable company.
You already touched upon the gap between what the big players in the market provide and what small businesses need. But what are some other challenges that you see?
When you think about the word "challenges," the best thing you can do is look at what other people have been challenged by. What you see most companies do is, they build a piece of software, and then they suddenly find themselves in a situation where they are all things to all men. ERP definitely falls into that class. Our view was to build vertical market bundles of plugins. So the challenge for us is just to get more bodies who can go into various industries and introduce our product. We find out exactly what their needs are, their pain points, and then we bring those back and use them as product launch information.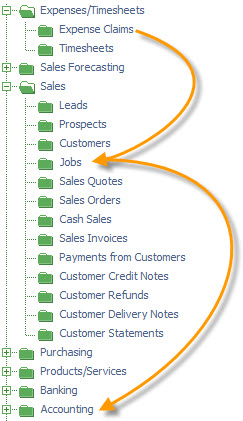 What excites you about this industry, and Salesorder.com in particular?
The thing that excites me the most about this business is the smiles on the small business owners' faces when they turn around and say, "How come I never heard of you before?' I came from Apple, and I know the effect customer loyalty can have on a product – we've all seen what that has done to Apple. There's no new thinking there. You just take what others have done and you try to do it as well or better.
You mentioned a couple of companies that have a decidedly different vision than you. What are some people or some companies that you find interesting or that you would like to highlight?
Unfortunately, they are not in my space. But I love some of the web 2.0 tools out there, like TeamBox, a Spanish company. It's a fantastic example of a collaborative online tool. But what interests me the most are the companies that are emerging from the sidelines right now. Startups are beginning to realize that the market isn't the pot of gold that everybody thinks it is, and a lot of them are really struggling to get their sales funnels to work properly. One of the companies that is capitalizing on that is Totango. These guys are building platforms for companies to improve their performance or sales funnels.
In terms of ERP, it's a pretty boring industry to be honest. For instance, I've seen what SAP has done with Business ByDesign. It's an interesting play and I wish them well with it, but it's not going to set the world on fire. There is nothing in this space if you're looking for a disrupter. I think we are a breakthrough company. I'm not sure if we are a disrupter yet, but I think we're on our way. We're quietly optimistic. Meanwhile, our job is just to do what we do well, and that's looking after our customers and making them happy.
Want more information on ERP software? Discover and learn more about enterprise resource planning software by exploring blog posts, white papers and more at our ERP research center. For comparisons of the best ERP solutions on the market, download Business-Software.com's Top 20 ERP Software report.