Top 5 Construction Management Solutions to Increase Profit and Streamline Projects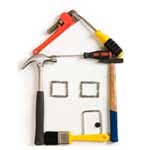 Managing a construction firm can be a complex process. From managing people to equipment to documentation, it can be hard to keep track of all the moving pieces involved in a given project. Luckily, having a good construction management software helps to streamline the process, and can make a huge difference when it comes to project management. There are a variety of software options on the market today, each designed with specific business needs in mind. Whether you're a small remodeling firm looking to grow or a large commercial company that needs to maintain your business, one of our picks for the best construction management software vendors on the market is sure to be a great fit for your company.
BuilderTREND
Great for all but largest of firms (over $1 billion in revenue), BuilderTREND is best suited for homebuilders and remodelers. A browser-based SaaS construction management solution, BuilderTREND is compatible with both Windows and iOS and provides the advantage of mobile access to your software anywhere you go. Highlights include document and photo management, as well as warranty administration. One of BuilderTREND's best attributes is their excellence in customer support. They provide unlimited training and support for free, making BuilderTREND a great option for smaller construction firms that don't have much experience using management software.
Maxwell ProcontractorX
Best known for their excellent accounting functionality, Maxwell ProcontractorX also offers an highly functional suite of complete construction management tools. Because they let you pick and choose the applications you actually need, this is a great software option that won't overwhelm you with features you won't use- but you can always add more applications over time if you do decide you want them. In addition to accounting basics like payroll, general ledger, accounts payable and receivable, Maxwell also includes industry-specific features like equipment tracking, multi-company support and item billing. The software has a reputation for providing fast, accurate results, making it a great pick for any company's bidding and estimating needs. Whether you're a general, heavy, highway, concrete, or utility contractor, Maxwell Procontractor is a great choice. One caveat- they don't support service branch management, so if service is a significant element of your business, you might need to supplement ProcontractorX with another solution.
Sage 100 Contractor
Formerly Sage Master Builder, Sage 100 Contractor is great for small to mid-market firms with between $2-$10 million in annual revenue, especially residential and commercial contractors. Sage includes service management features in addition to construction management features, making it an excellent pick for both HVAC and electrical firms as well. It is a great fit for smaller companies that have previously been using basic accounting software, and are ready to implement a more comprehensive management solution with greater functionality.
Procore
Procore is another SaaS offering with a focus on great mobile access- they provide apps for both iPhone and Android to give you optimized access to your data wherever you are. Procore puts a premium on ease-of-use, but just in case you need a little more help they provide free access to web, phone and online community forum support. Procore is not an end-to-end solution, but while it is not as comprehensive as some of the other construction management software suites available, Procore is compatible with industry-standard tools like Microsoft Project and Primavera Suretrak. If you like your current software but need a best-of-breed construction management tool to supplement what you're already using, Procore is an excellent choice.
Paskr 
One of the great features of Paskr is flexible pricing; the annual fee is based on volume, and you only pay for the features you want, making Paskr an affordable option for midsized firms who want to watch their budgets. Paskr is designed to keep your entire team on-task and up-to-date. One unique feature is firms can track time card records through Paskr's mobile app, allowing employees to clock in easily and accurately at the job site. Paskr excels in document management, allowing you to upload as many photos, dra

wings, and designs as need for a given project. General contractors and design-build contractors especially love the ease and accuracy of implementing and using Paskr for project management.
Want more Construction Software Recommendations?
At Business-Software.com, we research tirelessly to determine the industry's leading software solutions. Find comparisons of key features, pricing, delivery model and more in our Top 10 Construction Software report.