Top 5 SMB ERPs: How to Nurture the Optimal Business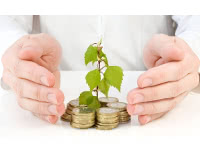 ERP (Enterprise Resource Planning) is a powerhouse software–hard to define because of its many modules that seem independent. Some vendors specify in one (such as in accounting or fleet tracking) and others expand over a sea of modules, harnessing your business and allowing you to optimize it as a whole. ERP operates as both a telescope and microscope: you can see the mechanics of your business in its entirety from an objective distance or see a small fragment of a detail up close. This precision in streamlining information allows businesses to know exactly where they've been, where they are going to be, and how to get there with reduced risk.
ERP, however, is not exclusive to large enterprises alone. Small and Medium-sized Businesses (SMBs) are very much included and able to benefit from a well-implemented ERP. With the rise of SaaS, SMBs can enjoy a much lower up-front expense and reduce the need for technical support resources. Because of the growing availability of business software, ERP vendors are creating suites that are affordable and built for modest-sized businesses to take control and nurture their own optimized business.
Here is Business-Software.com's Top 5 SMB picks to get you started on your SMB ERP hunt:
Aptean

Aptean is a great software for SMBs who want software tailored to their specific manufacturing needs. Among others, Aptean offers a suite called AXIS ERP which works for metals, wire and cable manufacturers. Axis defines materials by attributes and characteristics, tracking heat to heat with traceability and material genealogy. Aptean also offers SMB ERP software for printed circuit board manufacturing, wholesale, plastics manufacturing, custom manufacturing, regulated industries (such as electronics, medical, or aviation),  discrete manufacturing, high-value manufacturing, and process manufacturing. For all suites, Aptean's modules include materials management, procurement, manufacturing, accounting, business process optimization, and quality control.
Intacct

As opposed to Dynamics, Intacct focuses on accounting and financials as its greatest asset. Designed for Quickbooks graduates, Intacct has been commended by PC Magazine, Mozilla, and the AICPA for its ease of accounting. Intacct boasts their high customer satisfaction and visually intuitive format. The software allows users to tailor processes and workflows to fit business needs as they expand and contract, with many processes automated and streamlined. This software works best with businesses who prioritize finances above all else.
Netsuite
NetSuite serves as one of the earliest providers of SMB ERP

through SaaS. The company has developed a legacy among small and medium-sized businesses with over 6,000 customers predominantly in eCommerce, wholesale, software, professional services, and retail sectors. Netsuite offers its users a full suite equipped with financials, order fulfillment, purchasing, inventory, billing, payroll, customer relationship management (CRM), web presence, and more. Great for a small and growing companies who are looking for an upgrade in every facet of their business, Netsuite's ERP has been critically acclaimed from publications such as eWeek, CRM Magazine, InfoWorld, PC Magazine, and more. This software proves itself as a worthy first-step ERP for companies in many industries.
Microsoft Dynamics

Microsoft Dynamics takes a broader approach to ERP, providing one product to the five umbrella industries: retail, service, manufacturing, financial, and public. They cater to SMBs by addressing the audience directly and providing support for the rapid changes that comes in a business that size. Through  financial management, supply chain management, business intelligence, human resources, project management and CRM, Dynamics can provide a fully-integrated SMB ERP suite, as opposed to those that work primarily in a couple modules. Microsoft prides themselves on providing an end-to-end solution with flexibility, bringing an all-in-one suite to even the smallest businesses.
Sage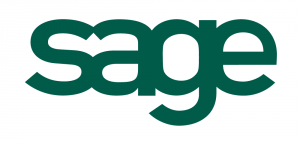 Sage's goal is simple: it integrates all business processes and accelerates performance for your SMB. Sage achieves this through its ERP by focusing primarily on finances and accounting, but Sage also including light manufacturing and distribution capabilities. With a 30-year history and a broad outreach, Sage was acclaimed by Accounting Today and Software Magazine for its strong accounting solution. Sage is upgrade-safe and implements a modular design for easy flexibility. With Sage, your SMB can pick and choose what it needs while relying on a strong accounting solution at the core.
Want more information on ERP software? Discover and learn more about enterprise resource planning software by exploring blog posts, white papers and more at our ERP research center. For comparisons of the best ERP solutions on the market, download Business-Software.com's Top 20 ERP Software report.