The Top 5 Social Media Apps to Help Drive Traffic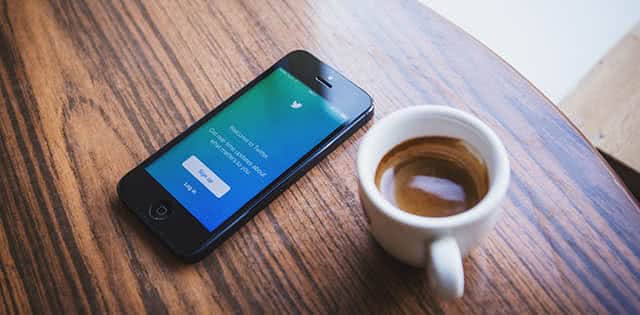 Driving traffic on all social media platforms is a hefty — but important — task for a growing company. Platforms like Twitter, Facebook and even Instagram allow a company to promote any internal news and blog content, easily engage with consumers in real-time and stay connected to what's happening in the industry.
Fortunately, no employee has to spend all day behind a computer trying to keep up-to-date with every social media account. There's an app — or several — for that. Plenty of software is available for those looking to streamline the process of managing social media. But there are a few options that stand out above the rest because of the unique qualities they bring to the table aimed toward helping users increase engagement, build relationships, and be creative.
Here are the top five apps to help easily drive social media traffic.

DrumUp
DrumUp helps with functions related to content curation and time management, particularly for those who keep track of multiple social media accounts for different brands. Its tools can find new and popular articles to share with followers and the industry, link blog content to social media and schedule posts.
Perhaps the most interesting function of DrumUp is its smart hashtag recommendations. Based on the drafted post, the app is able to gather a few hashtag suggestions that are relevant and popular amongst the social platform. Drive traffic with your ideal audience by using more engaging hashtags than the easy #TBT.
Consumers who have reviewed the software noted that it's not only great for posting original content, but also keeps the user up-to-date with other news and posts.

Commun.It
The main purpose of Commun.It is to manage all relationships — both between you and the consumer and between you and different industry leaders — on your Twitter feed. The Twittersphere has no end, so it's easy to feel overwhelmed when logging online and attempting to catch up with all the latest news and conversations. Commun.It does this by telling the user what's been going on and who to engage with first, whether it's an important client, a concerned customer, or a business partner.
The app also leads the user away from seeing constant content from spam accounts (we all know the kind) and shows who to follow to drive traffic and increase quality engagement with influencers and supporters in the industry.
Finally, Commun.It lets the user keep track of their own reputation. The software gathers important snippets of conversations about your company, products and more, making sure you don't miss out on important opportunities to speak with or answer important questions for a consumer.

Canva
Are you managing social media platforms, but have little-to-no graphic design skills? Founded in 2012, Canva was built for this situation.
One of the easiest and most effective ways to drive traffic and engagement on social media platforms is adding images to posts, whether it's a quotagraph, flyer, or silly GIF. Canva is a platform that makes it easy to put together stunning, professional designs in a short amount of time. The software even has customizable layouts ready, along with large selections of filters, icons, and fonts. Or, as long as an image is available to reuse, the user can start from scratch.

ManageFlitter
ManageFlitter helps track social media followers and analyzes follower engagements with posts on Twitter. The software provides analytics that show increases or decreases in overall traffic, lets the user sort followers into different lists, tracks those who unfollow the company's account and searches for relevant accounts and news in the industry.
Managing a following list is where this software can be most useful. If you're trying to manage the follower ratio or find the right engaged audience, ManageFlitter will help with that.
While the tool lets you schedule posts (as does other software), ManageFlitter takes it a step further by informing you of the best times to schedule posts with its PowerPost feature. When are followers online most often? What time does the account see the most engagement? ManageFlitter answers these questions and can offer recommendations as a result.

Feedly
There's more to social media than to simply share, share, share. It's like communicating with the person next to you — a conversation will not be engaging if only one person does all of the talking and none of the listening. Engaging with the audience, other industry players, or important business partners is how to drive traffic and grow social media platforms.
Feedly's software tracks the best content from other companies that the user chooses to engage with and share from. This may be 10, or even 100, other sites! Since nobody has the time to search through tons of websites each day, Feedly does the work by listing the latest and most relevant stories for your company in a simple manner with no distractions. Tag an article, or save a story for later…your reading list can be completely organized.
Drive Traffic With Care
Social media managers can create platforms and start posting to their heart's content without any strategy, but that isn't the way to drive traffic, engage with an audience or build a good reputation for your brand. Social media makes us more connected and accessible than ever before, which can be a bit overwhelming when you start building an online presence . However, software platforms such as these will set the tone for an easy and productive relationship across all of a company's social media accounts.
Main image courtesy of freestocks.org.