The 5 Top Automotive CRM Software in 2014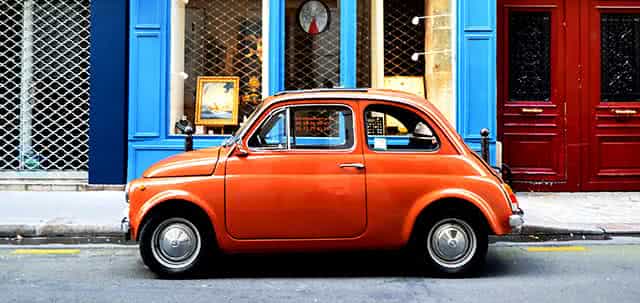 While it's no big deal to walk into Target and pick up any old brand of socks, we wouldn't waltz into a real estate office and choose the first house that was offered to us. In many cases, the bigger the purchase, the more time and energy a customer puts into finding the perfect product. That's why businesses like car dealerships must put more time and effort into nurturing long-term customer relationships.
Car buyers have a very specific lifecycle that's unique from other industries, particularly in terms of time frame. Car dealerships and other automotive sellers must understand and operate within this lifecycle to effectively close deals, and successful car dealers know it. A dealership must understand whether a customer prefers domestic or international vehicles, manage car loans and customer credit history, and provide all necessary forms and paperwork. While these companies can get by with tweaking a CRM solution to fit their needs, many businesses opt for an automotive-specific CRM solution to nurture customer relationships and grow sales. These CRM solutions provide all of the tools—like built-in forms and inventory management integrations—that a dealership needs to make customers happy.
The Best Automotive CRM Software in 2014
Automobile CRM software helps car dealerships and similar automotive businesses manage the unique customer lifecycle of car buyers. Like general CRM software, these solutions manage contact information, score leads and track customer preferences. Yet they also provide a number of industry-specific features such as built-in dealership forms, inventory management and integrations with service software. Top-rated automobile CRM software will simplify the sales pipeline, help teams uncover the best leads and improve customer satisfaction.
Here are some of the best automobile CRM software solutions that you should consider for your 2014 purchase.
DealerSocket CRM

DealerSocket CRM provides customer relationship management tools to help sales, marketing, service and social teams perform their jobs better. This comprehensive automobile CRM provides contact management tools, easy access to automobile forms, dealership tools and email marketing tools. Your marketing team will benefit from detailed reporting and analytics, and service teams will love the end-to-end service management tools that include an appointment portal, mobile applications and real-time notifications.
VinSolutions MotoSnap Automotive CRM

For businesses who seek a highly customizable, no-contract solution, VinSolutions MotoSnap Automotive CRM is a great fit. This top automotive CRM was designed specifically for car dealerships, providing advanced industry-specific features such as showroom tools, sales forecasting and the Automotive Business Development Center (BDC) functionality. This top-rated automotive CRM software also provides customized forms and proposals, along with industry-specific workflows and sales processes that are built with automobile dealers in mind.
Dominion Sales Center CRM

As one of the best automotive CRM solutions on the market, Dominion Sales Center provides a full marketing center with multi-channel communication capabilities, integrated access to inventory management, built-in report analysis and industry-specific lead management tools. Users can expect an easy-to-use display and access to responsive support staff from Dominion Dealer Solutions should you ever have a question about your software. Formerly known as Autobase Sales Center, the Dominion Sales Center CRM provides all of the tools your dealership needs to empower your sales teams and increase car sales.
Car-Research XRM Car-Interactive

Built by automotive professionals with years of experience, Car-Interactive is a web-based automobile CRM solution that provides all the standard and advanced features a car dealership needs to manage customer relationships. Concern resolution management, loaner car management, a gas requisition system and integrated call management all make for a comprehensive solution. Furthermore, Car-Interactive logs showroom traffic, provides real-time reporting tools and measures various industry-specific key metrics. Enterprises will benefit from CAR-Smart Calls, which delivers pre-recorded calls to customers, as well as VIN decoding and an enterprise reporting suite.
DealerPeak CRM Center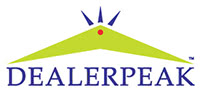 If the staff at your car dealership are still new to using CRM software, then DealerPeak CRM Center is perfect for your business. This automotive CRM solution comes with an Easy Start interface that helps new users get acquainted with using the system. As they grow more comfortable, they will gain access to the full interface with advanced features such as real-time CRM process monitoring, full inventory integration and flexible user permissions. DealerPeak CRM Center is BDC- and CRC-friendly, with industry-specific automation, reporting and workflows.
Time to Buy: Finding the Top Automotive CRM for Your Car Dealership
Now that you know about the best automotive CRM software on the market, it's time to choose the perfect solution for your business. While automotive-specific features are important, you must also consider a number of factors that go into purchasing a CRM solution. Since customers are the lifeblood of your business, choosing a software solution to manage them is no simple feat. Download and browse our free CRM Buyer's Guide for all of the information you need to find a top automotive CRM solution for your car dealership.
[Image courtesy of Flickr]