Twitter and the Future of Social Media Marketing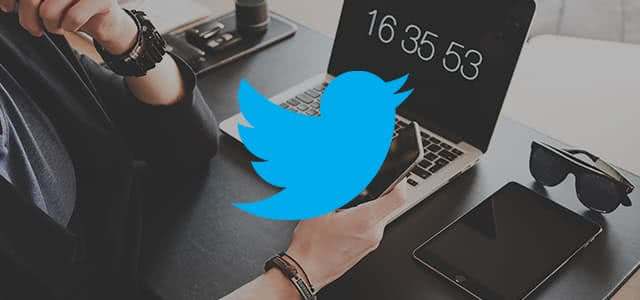 On March 21, 2006, Jack Dorsey created Twitter and posted his first tweet, kicking off the platform's whirlwind success story. The app revolutionized the world of social media marketing and how businesses express themselves within a span of 140 characters, gifs and silly memes. However, the internet giant has recently found itself in hot water.
Dorsey has found himself faced with making some tough decisions concerning the company's workforce, what direction the app will head in next and if the possibility of getting acquired is still within their reach. Dorsey set October 27th as the deadline for interested companies to submit their bids, and companies including Disney, Google and Salesforce were rumored to have shown interest in placing an offer. However, by the time the deadline rolled around, none of the companies had taken the plunge. This may in part be due to Twitter's unimpressive year, or possibly because the app just wasn't the right fit, despite reporting an increase in advertising revenue and user growth within the last year.
On top of that Twitter's chief operating officer, Adam Bain, decided to leave the company and pursue new endeavors, only adding to Twitter's shaky future. Bain had been a part of the Twitter family for the past six years, and though there reportedly weren't any hard feelings upon his departure, where exactly does this leave Twitter?
To make matters worse, Twitter has cut 9% of its workforce and plans to restructure the marketing, sales and partnerships departments.
What does this mean for Twitter?

With the lack of third-party interest, the increase in layoffs and the number of key players leaving the company, where does this leave the app? Critics are stating there are two ways the app could proceed if they want to continue being one of the top social media players in the game. The app can either focus on video live streaming or Twitter can put its energy into customer service; however, they can't do both.
If Twitter decides to go the customer service route, the platform could provide better channels for customers to reach their favorite brands and companies in real-time. Not only that, but the channel could work the other way as well by helping companies increase the level of interaction with their customers in order to make their experiences more personal. However, should Twitter decide to follow the video streaming route, it would  bring a whole new dimension to the app's functionality. It's been noted in the past that most social media platforms  are headed in the live video-streaming direction, but whether Twitter will decide to follow the pack is still up in the air.
Social Media Marketing Scares

Due to Twitter's recent performance, the question as to whether or not marketers should continue to use the app in their marketing strategy is still left undecided. Though there hasn't been much of a shift, Twitter users are already telling their followers to follow them on their other social media pages, like  Facebook, in the event that the app does indeed tank in the near future.
However, apps come and go, and social media marketing continues to evolve year after year. Such constant change forces marketers to be prepared for anything. Twitter itself has already experienced such changes by recently shutting down Vine, its popular video platform. Even though existing Vine videos are still available to view online, not much has been said as to what it was that lead to the decision to discontinue any future video publishing.
Unfortunately for Twitter, it's already been predicted that other social media platforms will be taking the lead in 2017. Popular social media app Snapchat has already made great leaps and bounds in terms of success, in part due to the energy the company puts towards making sure the platform stays in the forefront of their target audiences' attention. Reporters stated that in 2017 Snapchat Inc. will be filing for a $25 million IPO, which only further supports the app's level of success thus far.
Looking toward the Future

Twitter has become a revenue generator that's provided companies with a way to advertise products as well as bring companies and consumers together. But will the interest in quick tweets last that much longer, or are consumers looking for a more meaningful online interaction with their beloved brands? In order to survive what might be a fatal drop in enthusiasm, Twitter needs to set a strong, concrete performance plan for next year and make some drastic improvements.

It's time for the social media giant to sink or swim.
Let us know on our Twitter page what direction you see the future of social media marketing heading towards.