Understanding and Using The Most Popular Tools in Softaculous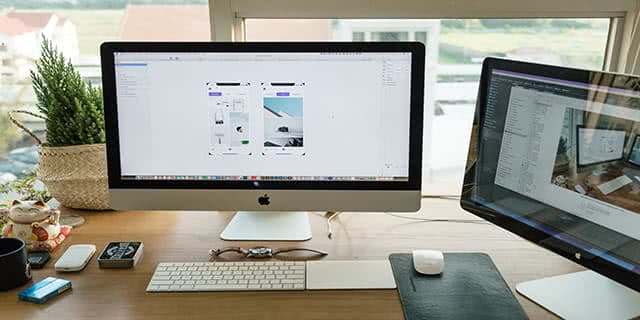 With over 400 scripts and 1,000+ PHP classes, Softaculous is a well-known suite of systems, software and tools. It functions as an auto-installer, enabling users to install website applications and manage their work easier and more effectively. Designed as a one-click process, Softaculous helps by organizing user permissions, database configurations, installation and server files management automatically.
Additionally, most hosting plans offer Softaculous, usually found in the cPanel. To access its features, users simply need to click on the Softaculous placed on the main cPanel page and then log in. After logging in, the user chooses their preferred application, appearing on the left-hand side of the screen. Among the numerous tools available (over 380), these are the five most popular ones:
WordPress
This is certainly one of the most popular Softaculous installs users have access to. Not only that, WordPress is possibly the most powerful app in the online world for content management. Web developers and novices alike have no trouble getting the most out of it thanks to WordPress's ease-of-use. Being a self-hosted blogging tool, WordPress also comes free-of-charge. With numbers of plugins incorporated, WordPress enables efficient website management. This includes simplifying SEO optimization, file importation, combating scams, firewall building and website monetization.
Additionally, almost all hosting services allow use of WordPress. There are plenty of guides for beginners looking for help choosing a host and comparing costs for shared server hosting. Specialized hosting services exist for any platform, ranging from basic shared hosting to high-end, high-capacity services, each one dedicated to the operation of WordPress.
Piwigo
Created by a developer and user community, Piwigo is one of the most reliable photo gallery software tools found among Softaculous' site installs. For online platforms that rely on constant image uploads, this application proves extremely useful. This is thanks to a wide-range of features that prevent glitches and other potential issues.
Alternatively, Softaculous offers another photo gallery software, available within the plugin, called Zenphoto. If you're looking for a gallery focused solution for your website, then this is a reliable option. This is because Zenphoto is a self-hosted content management system that is simple to use yet rich in features. It supports several media formats and provides easy integration into custom websites. Popular use of this software includes illustrators, designers' common photography websites, film and music websites.
WHMCS
Targeting businesses from the e-commerce industry, WHMCS is a great alternative to the already widely used Cashier Commerce WordPress plugin. Characterized as a billing, client management and support application, WHMCS functions as a reliable integrated solution for all web hosting providers. Naturally, Softaculous contributes to the user-friendliness of a platform for online buyers.
In general, the purpose of this Softaculous install is to ease the responsibilities of hosting resellers. WHMCS helps automate many of your basic accountant and financial management tasks and is easy to use. Not only that, the software allows you to send invoices and invoice reminders as well as collect payments. You'll find it it's integrated with just about every major control panel to Softaculous, and most domain registrars enable automatic management and provisioning.
OwnCloud
Due to more and more users and web designers require more versatility and flexibility when it comes to data storage, cloud storage dominates as a popular solution. One Softaculous tool that excels in the file management department is ownCloud. As the name suggests, users get their own, personal cloud that runs on their servers. Any web developer or regular user who wishes to obtain a better control of their files can find use in this application. Data syncing, sharing, encryption, file dragging, and dropping are all features that come with the installation of ownCloud.
Oxwall
For those in the industry of social networking building, one Softaculous install that has drawn interest is Oxwall. This tool offers an appealing support team and helps support a wide array of social nitro projects, such as customizing social network channels or enterprising community solutions. This install incorporates various exciting features that enable a network to grow.
Personally, Oxwall is one of my favorite software applications from Softaculous. Being open source and mobile friendly makes it an excellent choice for those looking for community-based software solutions. Additionally, Oxwell gives you a Facebook-like news feed, photo sharing, forums, blogs and groups. Not to mention, it enables user roles and permissions, also allowing monetization through third party media buys.
So, have you dived into Softaculous yet? It's a fun place to explore the many applications available to beginners and advanced web developers.
Photo courtesy of Pexels user Tranmautritam