What is Active Directory Management and Does Your Business Need It?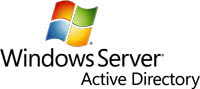 Active Directory Management software is not the most exciting piece of information technology you'll be considering for your new or growing business, but it could be one of the most important. This article will discuss some of the functions performed by Active Directory tools and the types of companies that may need or benefit from those tools.
Employee Base
Active Directory is essentially the system that manages the login process. Companies with a large base of employees working on secured computers will use Active Directory for authentication and authorization of users.
Remote Access
Businesses that operate across multiple networks, servers, and locations via the internet, or via an intranet will use AD to verify both the user and the device that attempts to access their data.
Efficiency
Many companies utilize a wide range of different systems for data storage and daily business operations. If each of these tools requires a different method of authentication at the time of login lockouts will be more common and time will be wasted. Active Directory can create a Single Sign On system so that one user verification will allow access to resources across the network. The administrator can designate which systems will require additional security.
Resource Management
Companies that operate with a high volume of users sharing a limited amount of bandwidth can use the Active Directory Management tool to prioritize the allocation of those resources based on the access and activities of the people on the network.
Issue Resolution
A company with a dedicated IT staff or manager can utilize Active Directory Management software to allow them to instantly view and respond to help tickets. This is the system through which account access can be locked or unlocked and passwords can be reset. It will also allow them to see any unauthorized changes made on the network.
Synchronization
One of the benefits of Active Directory software is that it can group systems and users together to ensure that directory updates are applied throughout the network or only to the appropriate users, as determined by the administrator.
Active Directory Management software is not necessary for every business, but for many, trying to function without will be nearly impossible. Discussing your business' needs with an IT professional will help determine whether or not you need to learn more about Active Directory.
For more data on specific IT management solutions take a look at our Top 10 IT Service Management Software and Top 10 Asset Management reports.