What Is ERP? Business-Software.com Answers the Million-Dollar Question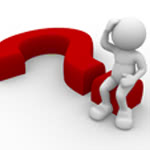 For many software newbies, the acronyms that refer to specific software segments can seem puzzling, if not downright incomprehensible. And when it comes to three letters in particular–ERP–it seems as if even well-versed software users and product vendors have yet to settle on a precise definition. Thanks to Google, it's relatively easy for us to learn that ERP stands for Enterprise Resource Planning. Unfortunately, for the average person unfamiliar with software-speak, Enterprise Resource Planning makes about as much sense as someone speaking a foreign language. That's precisely why Business-Software.com decided it was time to offer a detailed, easy-to-comprehend explanation of the most-asked question about ERP software: what is ERP exactly?
ERP Explained… In Simple Terms
Enterprise Resource Planning, or ERP, is a software solution that aims to streamline a number of the key back-end operations that allow a business to function. In other words, an ERP system helps better manage many of the distinct "behind-the-scenes" departments in a single cohesive interface accessible by all the applicable divisions. Some of the most common departments that will find value in an ERP system include accounting and finances, customer relationship management, human resources, and manufacturing.
If you're still feeling a little lost, here's a takeaway of what ERP means on the most basic level: ERP is a way for necessary business activities to operate more efficiently. Nowadays you'll find an abundance of ERP solutions, including function-specific options particular to manufacturing, supply chain management, project management, human capital management, and financial management.
Where did ERP come from? The acronym ERP was first used by Gartner Group in 1990 to describe new business operations solutions that expanded beyond Material Resource Planning systems. Today ERP systems have extended even further, with many including Business Intelligence features and "front-end" functions such as sales force automation.
The best ERP systems will excel at the following:
Productively complete day-to-day tasks
Reduce time spent on business activities that overlap into multiple departments
More efficiently and effectively compile and monitor data
Establish a centralized database with real-time, accurate information
Curtail overhead costs by allowing for more effective use of resources and personnel
Provide knowledgeable and helpful consultants and support service to help your company undergo a smooth integration
And the Second-Most-Common Question — When Do You Need ERP?
Adopting an ERP system can occupy a considerable amount of time, requiring employees to be trained or retrained, existing data to be migrated, and new procedures to be implemented. Not to mention the costs of purchasing a new ERP system and paying for the services of consultants to assist with the transition. Yet if your company is in need of ERP, the copious benefits of switching should greatly outweigh the obstacles. Which brings us back to the topic of this section — how to decide whether your company needs an ERP solution.
Though the acronym includes the word "enterprise," suggesting the software is aimed primarily at larger companies, a majority of businesses today can use and benefit from an ERP solution. Essentially any company that desires growth (even SMBs) will find an ERP system well worth the cost and transition process. If your business is currently operating a number of different business management platforms, consider the benefits of switching to a more cohesive ERP platform.
What Features to Look For
The point of an ERP system is to improve your everyday business functions, so ideally you'll find one that increases the productivity of your employees as well as your business model. Keeping this in mind, there are some key features you should be on the lookout for when researching your ERP options:
Flexibility and scalability. Whether your company is switching to a new ERP vendor or introducing an ERP platform for the first time, it's important that the solution be adaptable to your current processes. You want a solution that will deploy in phases, both to ensure your data is more secure and to give your company time to adjust to the new system.
A user-friendly interface. Regardless of your existing business size, if you plan to grow (and potentially hire additional employees down the line), you want a platform that will be relatively easy for users to get acquainted with. An intuitive interface will make the transition to a new software system that much easier.
Comprehensive migration tools. If you're going to take the time to transfer your key company operations to a new system, you want an option that will be worth the transition. That means you'll want to invest in a solution designed with the transitional period in mind–one with extensive data migration tools to make the shift as simple and efficient as possible. The latest ERP products offer cutting-edge migration technology to facilitate the transition.
In-House ERP Systems. Find a vendor that builds all of its ERP system components in house, rather than one who assembles pre-existing solutions together and calls it an ERP suite. It will turn out to be less of a hassle to use a product built by one vendor from the ground up instead of working with a vendor solution that packages multiple existing products together.
Bonus Round: What the Heck Is a Two-Tier ERP System?
Think of a two-tier ERP system as the premium version of a regular ERP solution. With a two-tier solution, a company is able to maintain its already-existent on-premise ERP software while gaining access to a more flexible cloud platform for individual departments or subsidiaries to take advantage of. Essentially the multi-tier application functions like an add-on feature, offering greater mobility without the hassle of completely changing ERP software. The two-tier option is ideal for larger businesses already operating an on-premise system but in need of a more flexible platform for additional locations or smaller branches.
Ready, Set, Start Your Research
Now that you have a better understanding not only of what ERP is but when you might need such a system, you probably want to learn about your options. If indeed you are eager to research the best ERP platforms available, check out our suggestions in the Business-Software.com Top 20 ERP Vendors Report. If you still want to learn about the basics of understanding ERP, download Business-Software.com's ERP 101 ebook.