6 Reasons Why You Need a Cloud-Based Contact Center Solution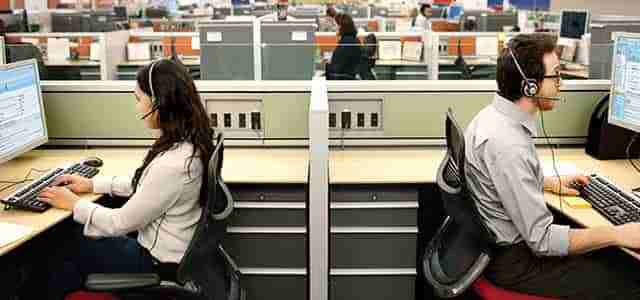 Despite the shift from telecommunications to email and chat support, call centers still play an integral role in maintaining customer satisfaction. Call center agents have direct access to customers and can deeply impact how these individuals experience both the company and its products.
Today's call centers don't always resemble old stereotypes. Instead of endless rows of headset-wearing customer service agents, many modern call centers conduct business in the cloud, run by agents who can work from anywhere at any time. Cloud-based call centers offer numerous business benefits, including price cuts and greater flexibility.
Businesses that have transitioned from a physical to a virtual call center require cloud-based call center software to manage agents and maintain the quality of customer service. In this post, we'll uncover the top six reasons why you need a cloud-based contact center solution to run your modern call center.

Why You Need a Cloud-Based Contact Center
On-premise call center software is great for massive enterprise-grade businesses that still operate under traditional business models, but for smaller companies with virtual contact centers, an on-premise solution just won't work. Instead, these businesses must rely on cloud-based software to manage and log calls, monitor customer service agents and access real-time insights on call traffic and agent performance. Here are six reasons why a cloud-based contact center software solution is a must-have for your business.
1. Manages Multi-Location Contact Centers

Unless you have a specific facility dedicated to call center operations, it's likely that call center agents will operate from different locations, perhaps even from different counties or states. Cloud-based contact center software can manage agents who operate in different geographical locations with ease. Since the software is cloud-based, agents can access the solution from any web-enabled device.
2. Controls Up-Front Costs

On-premise call center software presents significant up-front costs. The cost for hardware, phones and accessories (such as headsets) can quickly add up, deterring businesses from getting their call center up and running. With SaaS call center software, businesses pay a monthly fee that's based only on their phone usage; there are small — if any — up-front costs, and there's no need to buy bulky hardware, as many of today's solutions support VoIP services.
3. Accelerated Implementation

One of the major advantages of cloud-based contact center software is lightning-fast deployment and user adoption times. Depending on the size of your cloud call center, you could be up and running in days, making SaaS solutions the perfect software for businesses who need operational customer support ASAP. Furthermore, many cloud call center vendors offer 24/7 online customer support to guide you through any implementation issues that arise.
4. Hassle-Free Software Updates

With on-premise software, regular updates are costly and time-consuming to install. These software updates are usually released annually or biannually, meaning that your business must wait to access the latest version of the on-premise software. With cloud-based call center software, updates are automatic and may take place more frequently. Since these updates require no installation, they will not slow your team down.
5. Fully Scalable

For most companies, growth is a sign of success. Yet if you're stuck with an on-premise software solution that can't keep up, growth can quickly become a nightmare. Web-based call center software is fully scalable, meaning that it can grow with your company. Many cloud-based solutions also offer pay-as-you-go models that likewise accommodate expanding companies, letting them upgrade only as needed.
6. Supports Work-From-Home Policies

Businesses continue to realize the benefits of flexible work-from-home policies. With a cloud-based contact center, you can allow your employees to work from any web-enabled device without skimping on quality. A cloud-based contact center can track customer satisfaction and record service calls regardless of where the agent operates. Furthermore, with anytime, anywhere access, admins and customer service managers can easily log into their cloud call center software to access real-time performance insights, even on the go.

Want more information on call center software? Download our free Top 10 Virtual Call Center Software report to access side-by-side comparisons of the leading cloud-based contact center solutions. With this free resource, you'll be able to compare pricing models and key features of the top companies, to ensure that you choose the best call center software for your business.
[Image courtesy of Wikimedia.]