Without ECM, Accounts Payable Visibility Is Out the Window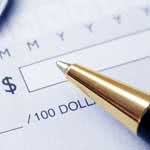 Being a decision maker isn't easy. This is especially so when the decisions being made are on behalf of an entire brand or business. From the mundane choices to the most crucial conclusions, there are a lot of details that must first be taken into consideration. "Is it worth the time?" and "do we have the money?" are questions that plague nearly every decision maker in a company – especially those in the accounts payable (AP) department-but the answers to such questions are often too elusive for sound decisions to be made. In fact, it's been found that fewer than 60 percent of accounts payable departments have any metrics in place.
Yet such questions beg legitimate concerns and the answers are typically good indicators of which direction to take. However, the real answers to these questions are often more than meets the eye and require digging beyond the surface. Without the use of enterprise content management (ECM) and its streamlined AP processes, providing an accurate and well-informed decision to these questions can be difficult to say the least.
According to an AP study sponsored by the American Institute of CPAs, the average billion-dollar company processes 12,500 invoices per accounts payable employee annually, at a cost of $3.55 per invoice. That's a lot of numbers to keep track of. Thus, to gain the visibility into AP that is needed to make the best decisions and generate the biggest bang for their buck, many executives and managers are now utilizing ECM software. Because ECM presents businesses with a new, clearer understanding of time and money through streamlined processes, greater insight and organization, there's no more decision making "in the dark." By having a clearer view of what's going on with your business's money at any given time, your days as a decision maker will be brighter and much less intimidating.
With ECM software, here's how your resources will shine in a new light:
1. Time
As they say, time is money. Therefore, it's important to keep your AP processes in check so as not to incur extra expenses, such as the average $20 cost of resolving a paper invoice dispute. By enabling fast and easy access to resources such as Vendor Invoices and all supporting PO & Delivery Documents, drawn-out manual methods are replaced with increased processing speeds and decreased error. Moreover, by completing the task correctly the first time it's done, electronic content management allows time to be used strategically where it's needed most. For example, with ECM there's no longer a need to waste time tending to misplaced or lost invoices. And don't be fooled, this happens a lot more often than you may realize. According to dailystatistic.com, 96 percent of companies re-issue the same invoice within a 12-month period. By employing ECM to streamline the invoice discrepancy resolution process through detailed business process automation with routing and approval workflows, human resources can be better utilized accordingly.
2. Money
While it may seem a bit contradicting to talk about gaining money in regards to AP, ECM does indeed make this possible. Not only will your business benefit from reduced paper and storage costs, ECM also brings to light new financial opportunities that may have been otherwise overlooked. In fact, a study by American Express found that healthcare systems could save an average of $500,000 per year if 60 percent of invoices were switched to electronic payments (assuming a cost of $2 per check).
With greater overall visibility into ongoing AP processes, such as the ability to see the status of an invoice, businesses utilizing ECM are also able to eliminate over/under/missed payments. Furthermore, by employing electronic content management for AP insight and organization, your company could become eligible for early payment discounts which can add up to substantial savings over time.
Overall, ECM provides greater visibility, efficiency and efficacy, all of which foster sound business decisions. What's more, with greater confidence in your decision-making-thanks to ECM's crystal clear visibility into AP-your brand can experience strengthened internal relationships and external business interactions. Don't get lumped in with the majority of accounts payable departments that fail to leverage effective metrics and solutions. Use electronic content management as the window of opportunity for resource-saving processes informed decision-making.

ECM Recommendations
Business-Software.com offers a Top 10 ECM report which compares pricing, key features and delivery models of the best enterprise content management solutions in the industry. For additional resources, the CMS resource center provides extra reading material such as articles, blog posts and reports to browse in order to research and harness the world's information on ECM.