10 Innovative Accounting Software Programs For Small Businesses In 2018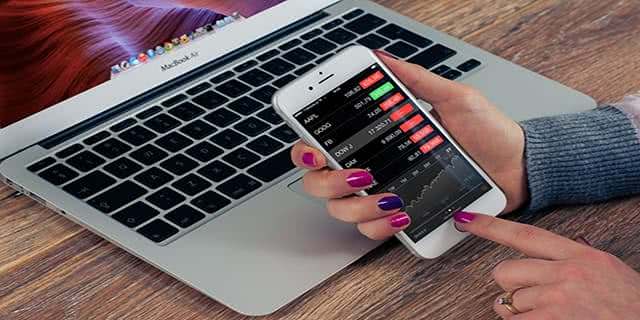 "Behind every successful business, there is a great accountant." – Piyush Maru
This quote is 100 percent accurate, but it doesn't specify whether the accountant must be physical or digital. The introduction of various accounting software has meant businesses are now spoilt for choice.
Large corporations have entire departments responsible for keeping checks and balances, but the real hassle is faced by small businesses and growing entrepreneurial ventures. Why? Because their staff and owners often are already juggling too many roles. The additional task of managing finances becomes a potential headache at times.
There is good news for these organizations, however, in accounting software. To make things even easier, we've prepared a list of the 10 best programs, along with their benefits and potential drawbacks.
MyProsperity
MyProsperity is a financial assistant that gathers personal details of your wealth – be it assets, savings or investments – effortlessly in one place. The information can then be shared with your financial advisor to make appropriate suggestions.
Although it doesn't provide accounting solutions like balance sheets or cash-flow statements, it allows you to provide your consultant with all the relevant information in one place to execute accounting and other financial operations efficiently.
Sage50c
Sage is one of the most efficient platforms that caters to several accounting functions. These features include, but are not limited to, inventory management, taxes, cash flows and more. Understandably, this grants more freedom with costs, time and human resources.
Unfortunately, Sage50c lags on a few features, such as mobile access or multiple currency support. It does provide an answer to several periodic accounting activities correctly.
Xero
Equipped with a justifiable dashboard, Xero can effortlessly prepare and cater to many accounting functions, including financial reporting and inventory management.
The software allows a wider flexibility in terms of customization if your business uses Macs. Not to mention, it's also compatible with several add-ons, furthering that customization. Options are even available to work with teams and across platforms and across currencies.
Like most software nowadays, Xero has a very intuitive mobile app that allows you to invoice over a smartphone. This ends up being very convenient for trade's and employees who are on the road.
Ecount ERP
The applications of Ecount ERP expand to more than just the accounting domain. It can handle a host of business-related processes, such as payroll, purchasing, sales and inventory management, along with bookkeeping solutions for your accounting needs.
Ecount is highly scalable and offers cloud-based solutions. It can handle production cycle monitoring for manufacturers and connects work teams using its built-in CRM, chat and noticeboard software.
OneUp
OneUp is another enterprise resource planning (ERP) platform with mobile-based applications along the same lines as Ecount. However, OneUp does lacks specific functions like payroll management and customer or vendor portals. As such, it may not be the best solution for those needing full cloud-based applications and networking facilities.
Quickbooks
Quickbooks is easily one of the most versatile and diverse platforms on the market. The popular software suite allows extensive third-party integration to include those who might require shared information.
The bookkeeping software also allows for synchronization with bank records, so users can access all financial information in the same place for greater functionality.
Wave
When it comes to functions, Wave might be the lightest option of the lot, as it doesn't provide as many features as other platforms. It does, however, cater to smaller bookkeeping needs like double-entry accounting.
Wave is easy-to-use and popular among small business and service-based industries online. Freelancers might find Wave to be the lightest and most simple solution for managing their own basic book keeping. The fact that it tracks and helps deal with different currencies is a bonus.
Microsoft Dynamics
Having the Microsoft badge defines a lot about the product without the need for much explanation. A variety of functions with a user-friendly interface backed by the reliability of Microsoft makes Dynamics an ideal choice for most accounting solutions.
There is a catch, however. Given the size of the company, Dynamics does require a high level of sophistication in business processes to perform effectively.
Freshbooks
Freshbooks allows many functions for small businesses that involve pricing and invoice management, making life more comfortable for the employees. It comes in three price packages that vary in services and functions, so it's easy to find one that fits.
Account Edge Pro
Account Edge Pro is a cloud-based accounting solution that effectively caters to some basic accounting and ERP needs. However, the software lacks the extensive shenanigans of other platforms, such as document management or CRM integration.
With a host of options that lie in different price brackets to choose from, the choices can seem a bit complicated. As with most things, it is important to know the needs of your business to figure out the best fit.
Regardless of the software you choose, one thing is for sure. It is imperative for a growing business to invest in accounting and reap the enormous benefits they offer.
Photo courtesy of Pixabay user FirmBee