10 Tips For a Successful Enterprise-Wide Project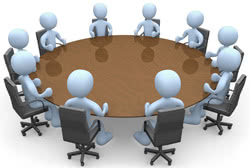 Enterprise projects success lies in the details. Below are some of my tips and hindsights in delivering these type of projects and what skills are needed to achieve stellar results without wasting time and money.
1) Remain open-minded and flexible
. Remember, change is inevitable.
2) Pareto's law
states that 80 percent of our output is generated by 20 percent of our efforts. Time management is the key for your enterprise management project to be successful.
3) Division of Work
. This is the ability to break down large tasks into sub-tasks that can be assigned to individual employees. It's a tricky skill — maybe more of an art than a science. Ideally you want to figure out how to accomplish a large objective by dividing the work up into manageable tasks.
4) Tag each team member using the DISC method
: DISC is a quadrant behavioral model based on the work of Dr. William Moulton Marston (1893–1947) to examine the behavior of individuals in their project environment .It therefore focuses on the styles and preferences of such behavior.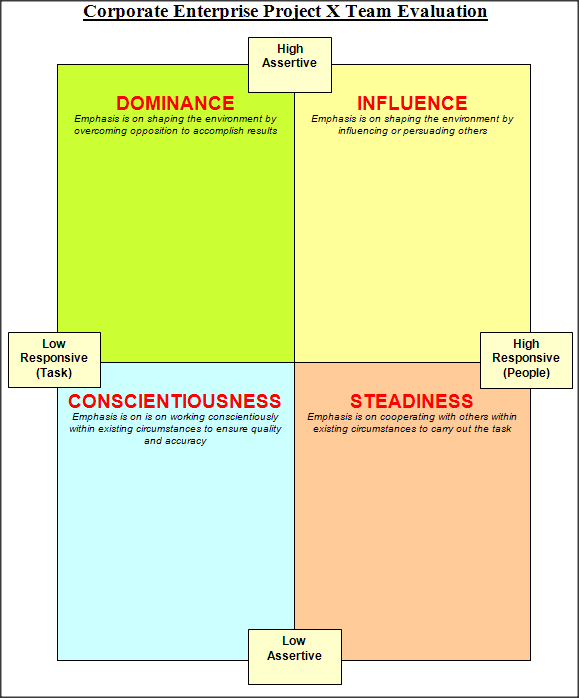 5) Be yourself
. Don't fall for the "don't smile to move up comments," or not to be kind instead be clever. Emphasize kindness, empathy, quality and decision making with your project to establish strong teamwork.
6) A Commitment to the Truth
. You'll find that the higher you are in the management hierarchy, the less likely you are to be in touch with reality. Managers get a lot of brown-nosing, and people tend to sugar-coat the news and tell managers what they want to hear. The only way you'll get the truth is if you insist on it. Listen to what people tell you, and ask questions to probe for the truth. Develop information sources outside of the chain of command and regularly listen to those sources as well. Make sure you know the truth — even if it's not good news.
7) You must adapt
to solve-complex problems and make decisions.
8) Conceptually
, the senior levels on the project must see the organisation as a whole. In other words, there has to be some knowledge of the organisation and what it does and how it interacts with other organisations.
9) Planning
. It is one of the important manager skills which need to be possessed by a successful enterprise project team . The goal / target set by the project is the focus of all planning activities. Forecasting and predicting the consequences of a particular step or action should be taken into account. It is therefore an important part of planning. The activity of planning also involves the process of analysis of data / information. Analyzing the information helps in taking decisions.
10) Technical Skills
. Since majority of the organizations today depend upon specialized environments to carry on their activities, it has become mandatory for enterprise wide project members to have adequate knowledge of their environment, technical skills along with the basic management skills are a must.

Want to read more insider-perspective posts? Browse our entire archive of blog posts on insights gleaned from the software industry by visiting the Industry Insights section of the Business-Software.com blog.
[This post originally appeared on Alex Antonatos' blog on AppsConsultant.com and has been republished with permission]